Carving Her Own Path: A Photographer's Story
Miriam Otte remembers her fascination with photography beginning at a young age. Watching her father use his Super 8 film camera to capture family memories, it wouldn't take long before she tried her own hand at analog photography. These family photo projects laid down the foundation for a career that would earn her scholarships, EU funds, and positions assisting some of the world's most notable photographers.
Set in the Mediterranean countryside, Miriam welcomes students of all ages to her finca. Among rows of fragrant orange blossom trees, she will guide you through the simple steps of making cyanotypes: A camera-less and experimental form of photography.
Learn more about Miriam and the process behind cyanotypes in our interview below!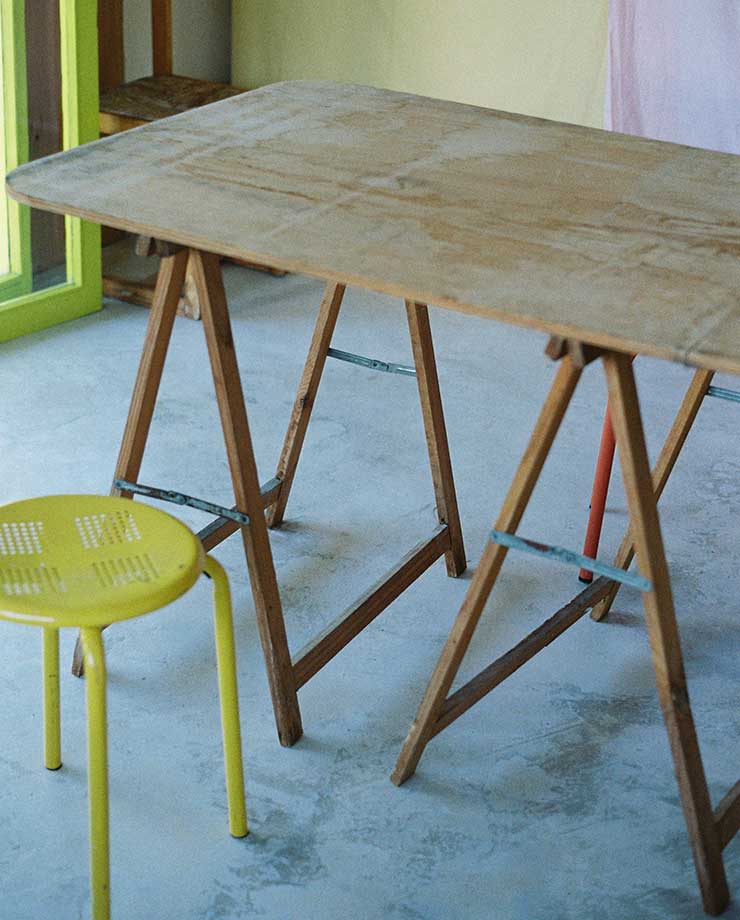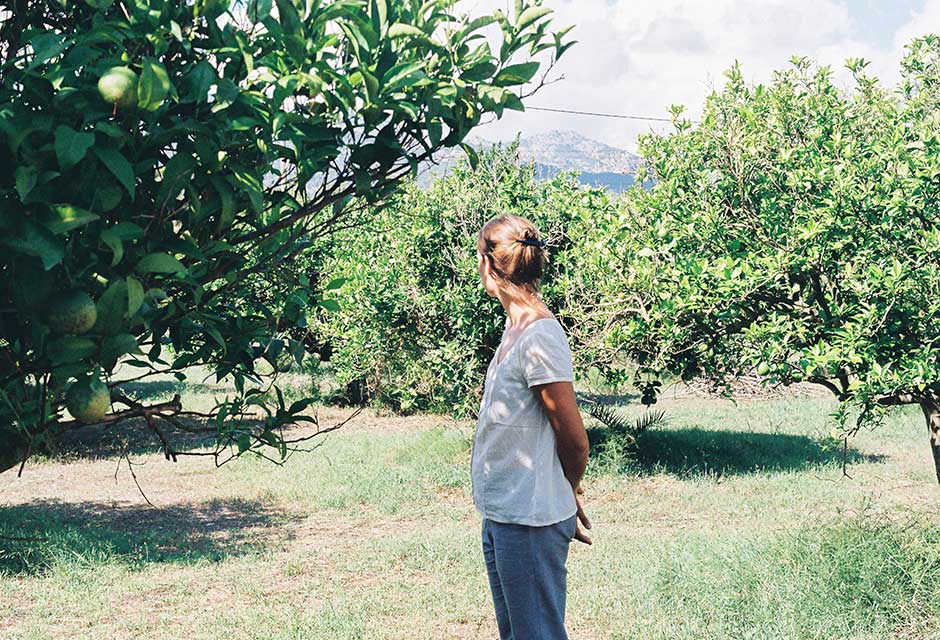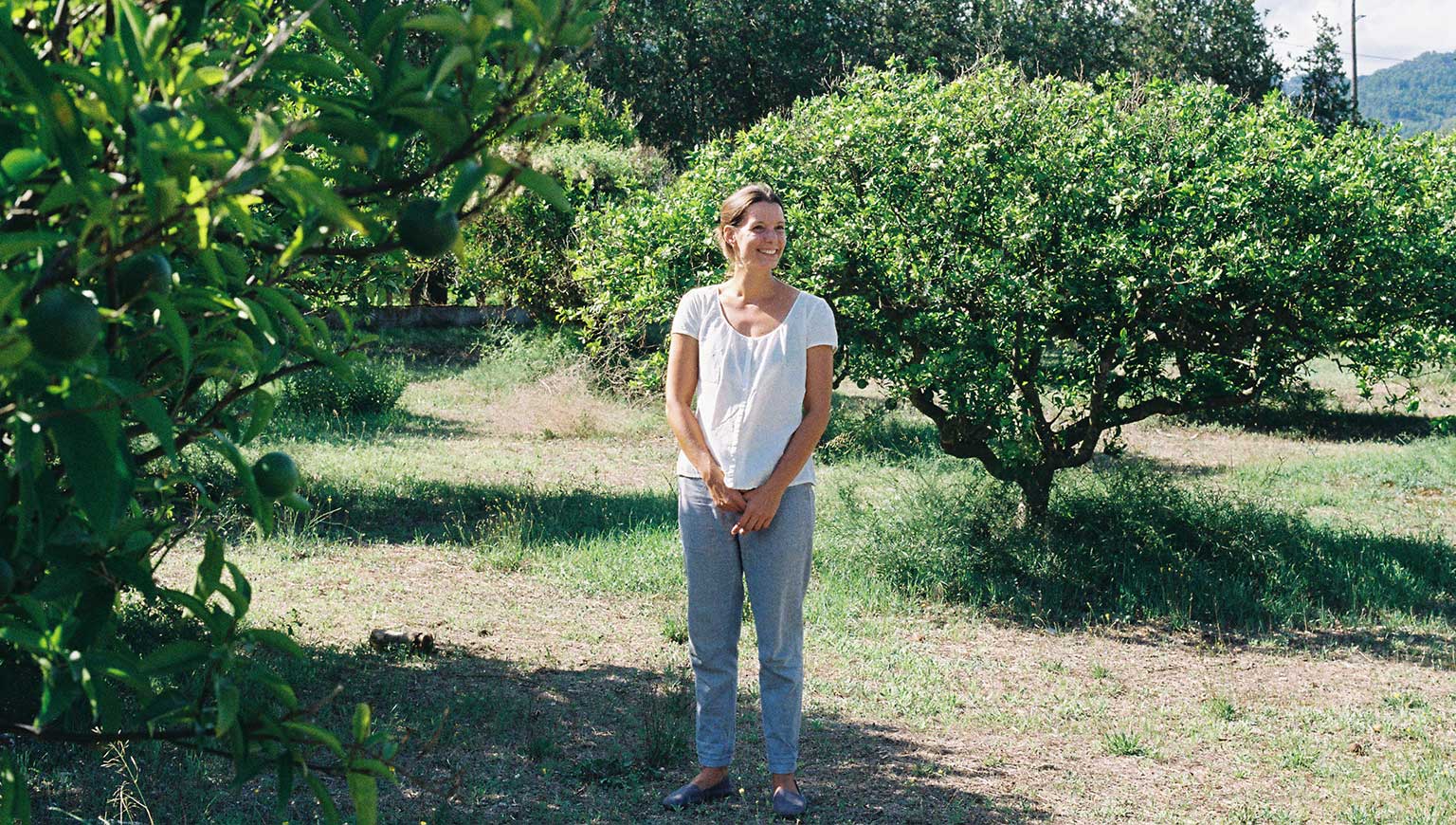 Hi Miriam! Could you start by introducing yourself? What is your professional background?
Hi there, I grew up in a very busy family. With three kids and working parents – I don't know how they survived raising us!
On weekends and holidays we were able to slow down as a family and this is when my interest for photography began. My father had this passion for technical things and was a big fan of Super 8 cameras and analogue photography (nothing else existed in his time). So I grew up with slide shows in the evening and small photo and film projects we did together. These childhood experiences laid the foundation for my interest in this medium.
In 2001 I moved from the Ruhr area in Germany's west to Berlin. My first intention was to study photography at Lette Verein – that's where you have to go if you want to become a photographer. This was what people told me, however, a different path was destined for me. I found this beautiful advertising and portrait studio in the heart of Berlin and I started an internship with them, eventually staying to finish my apprenticeship as a photographer. This was followed by a scholarship from the Berlin Senate and EU funds, which took me to Spain for the first time, and led me to learn Spanish. For the following two years, I worked as an assistant for the world's stars and starlets of photography. Ever since, my life has been filled with photographic work, commercially, creatively, and personally.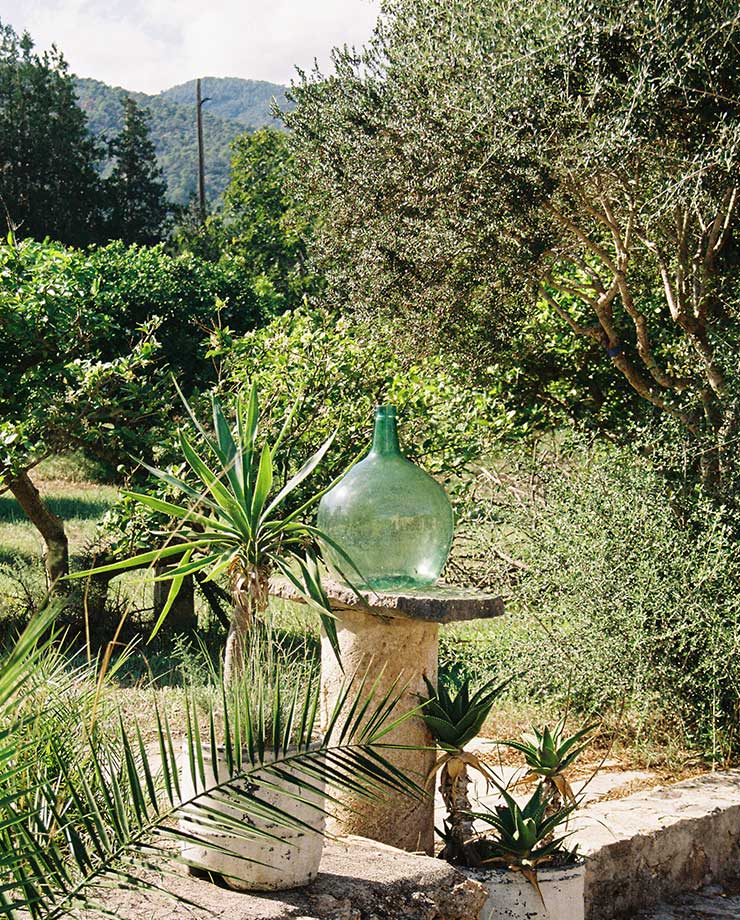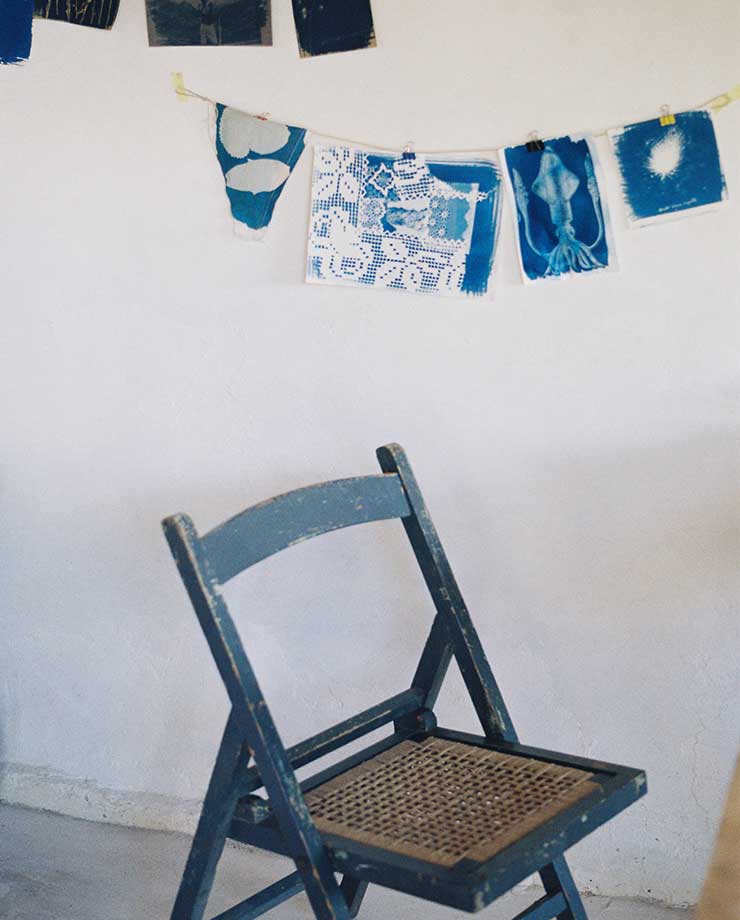 Have you always been creative?
Very much, yes. As kids we were able to explore a lot and we went to a school where there were many creative activities. From pottery, marbling, photography and development to textile work. I was fascinated by photography and development. Our teachers had a lot of trust in us and we were allowed to use the rooms day and night. This was where we spent our afternoons.
How did you come to start making cyanotypes and founding Feliz Blau?
I lived in Switzerland for a couple of years and worked as a lecturer in photography at a private art and design school. One day, a photographer friend took me to a workshop on cyanotype; that was the first time I was allowed to experiment with this unique technique. I was totally fascinated by how easy it was to produce stable images without having to sit in complete darkness.
During my education I had offered creative workshops for youth clubs, where kids used to spend their afternoons after school. After moving to Mallorca in 2022, I wanted to pick up where I left off and offer my own workshops to creativity seekers. This is how Feliz Blau was born. I think being creative makes people really feliz because for most, it's an escape into another dimension of filling and experiencing time. I love the fact that Blau simply means blue in Mallorquín too.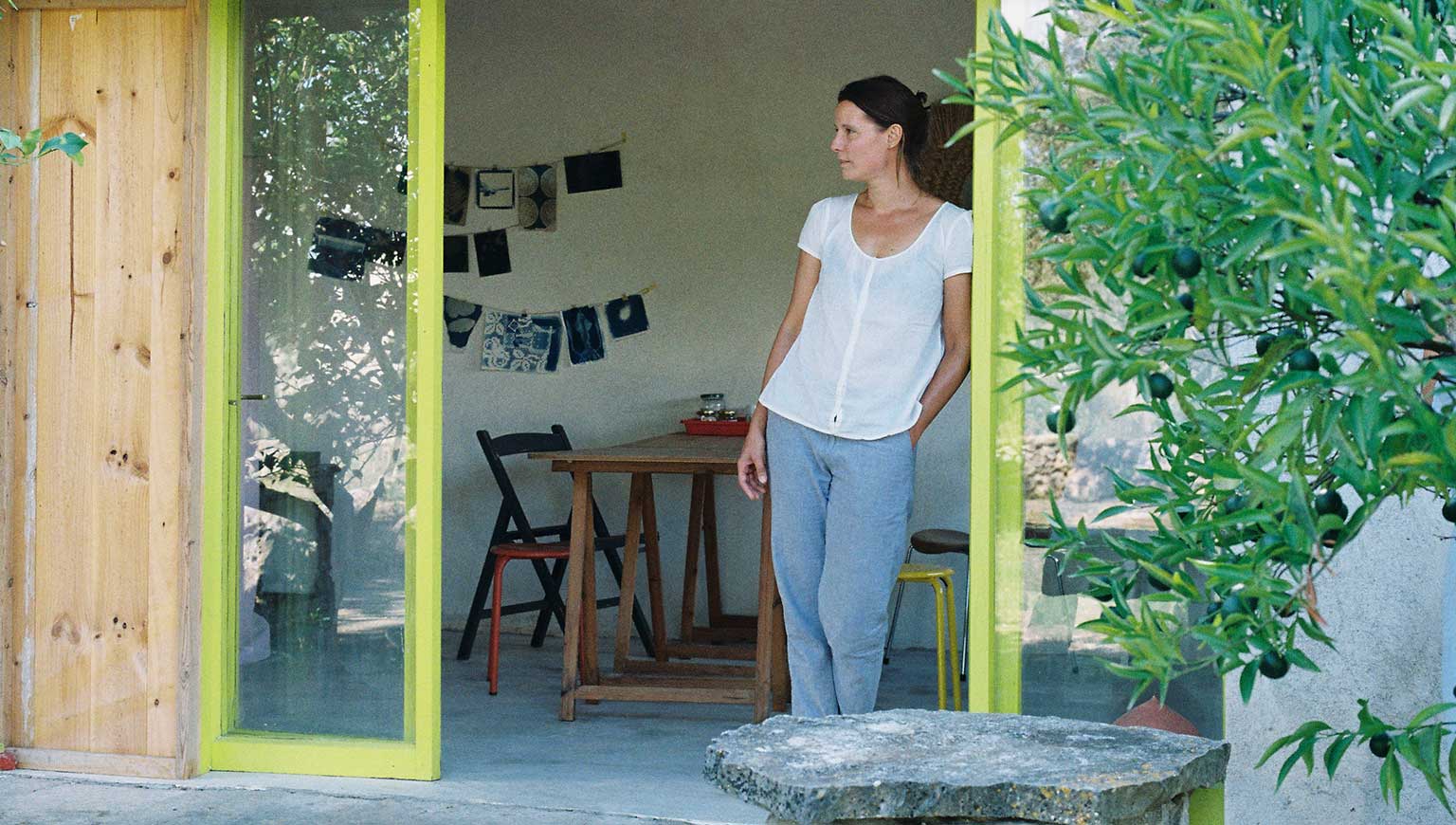 The cyanotype is a camera-less form of experimental photography. Can you explain the process of creating a cyanotype? How is this process different from conventional photography? What do you especially like about it?
What I like about the process of cyanotyping is its simplicity. First you make a light-sensitive emulsion with which you can coat any kind of material, then you choose the objects you want to show on top, expose it to sunlight ( uv ), and wash it out to get a finished copy of what was on the coated material. I like that the process is monochromatic and focuses on contrasts, shapes and gradients that can be experimented with. You don't need a dark room to do it, it's non-toxic, follows simple rules, and is great for creative work with children and adults.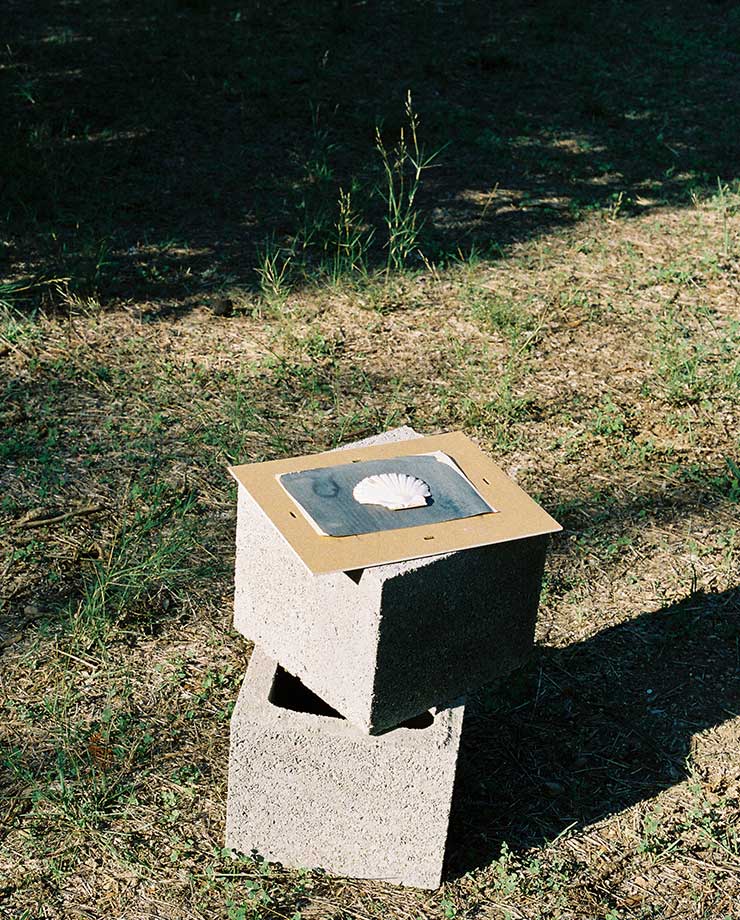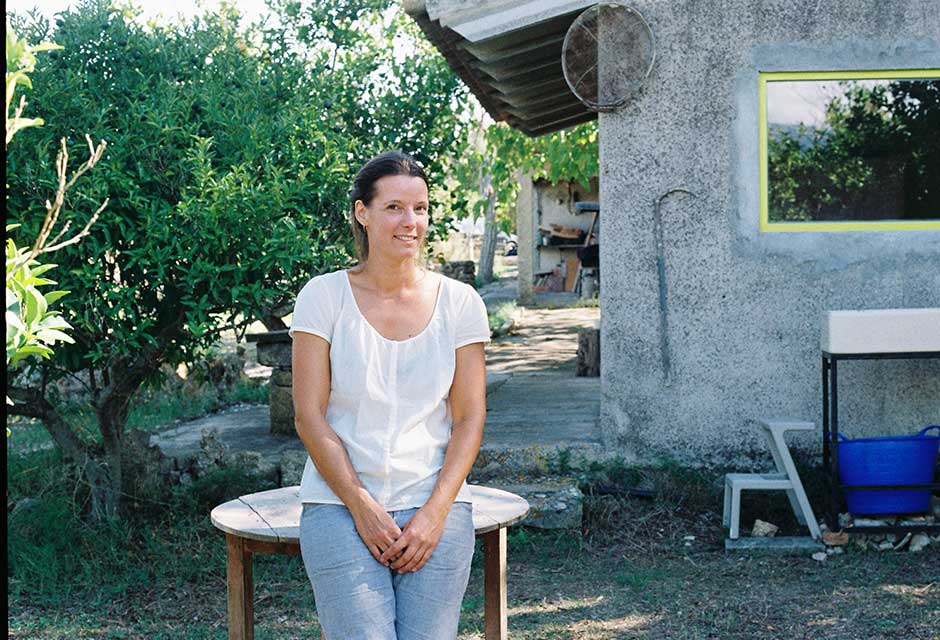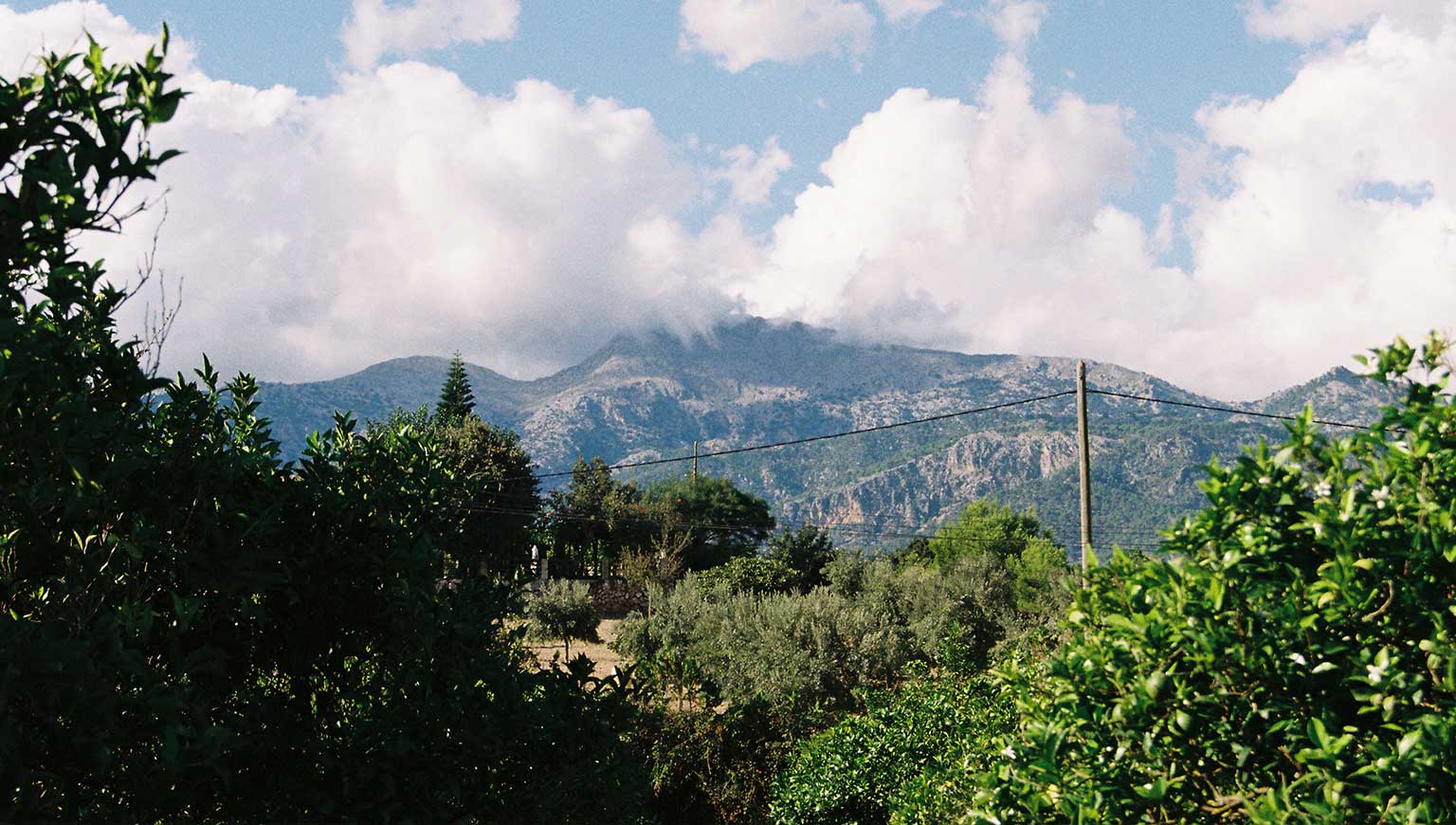 You left vibrant Berlin with your family for a life in the countryside of Mallorca. What does the island give you that you can't find anywhere else?
Me and my little family seem to have a rhythm of moving after about five to seven years. It was just time. Big city life as a small family is just different and was no longer what we wanted for our daughter to grow up in. The desire to be closer to nature, the mountains and the Mediterranean climate simply led us here. The first year was hard and involved a lot of work, but we have somehow settled in and feel very blessed to be able to live in such a beautiful place.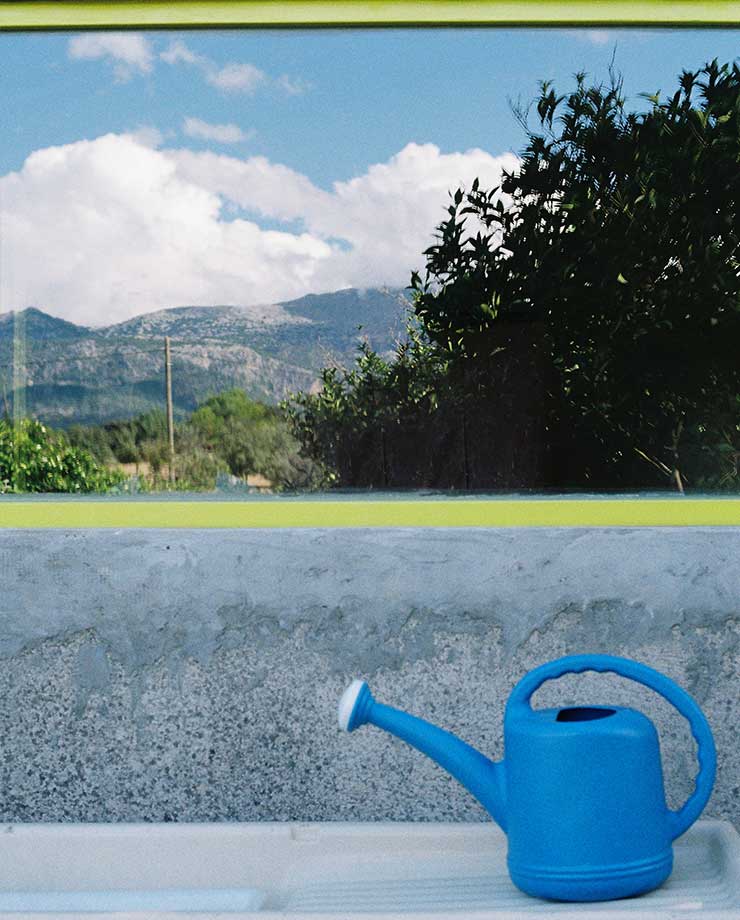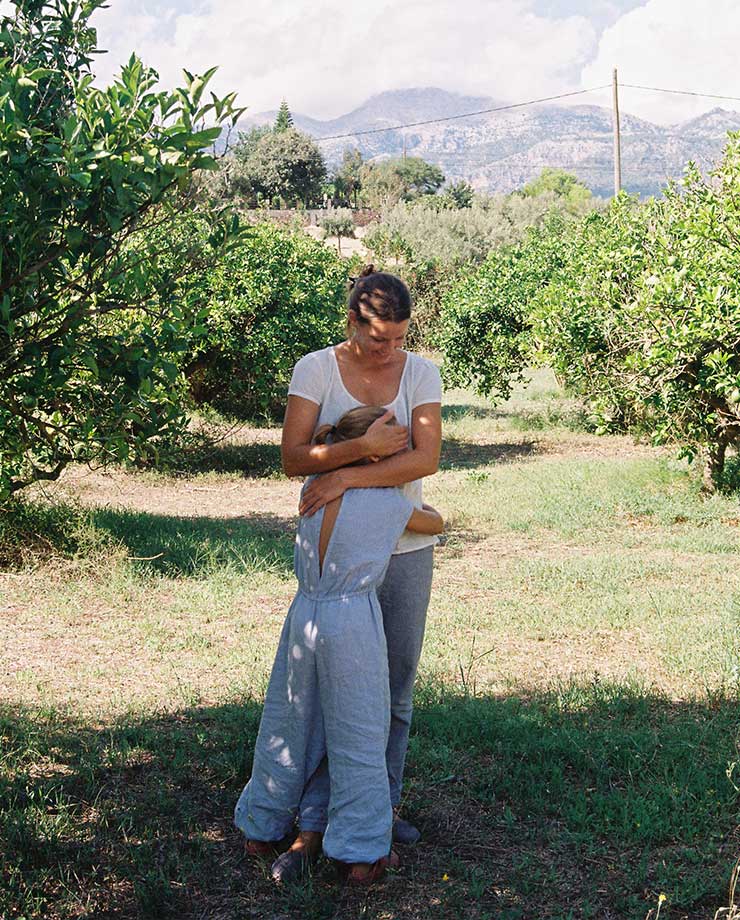 We are happy to provide dada-days' first family friendly workshop with you. What do you like, especially about teaching kids?
I had the good fortune to be taught throughout my school years by a pair of teachers who provided me with a great deal of inspiration for my career, which I did get at home too, but in a different way.
I think it is very important to give as many young people as possible an insight into the creative process. I enjoy teaching my students that there is no right or wrong, just a lot of freedom to try out what they feel. I want to offer them a space to feel free to try things they've never done before and shift from the functional to the curious and experimental.
We are so happy to have you in our community of artists, Miriam! Thanks for the interview.
All Classes by Miriam Otte
Photography Cyanotype Workshop Miriam Otte

Looking for an engaging class that's suitable for all levels and age groups? Our Cyanotype workshop offers a simple, fun, and family friendly way to enjoy art-making in the Mediterranean countryside. In a relaxed atmosphere, discover the easy steps of this camera-less, experimental form of photography.

Inca, 45.50€

English, German, Spanish

Learn More