Reinventing paper through handmade collages
Beatriz Tomas (Mallorca, 1994) is a mixed media artist, working predominately with collage. Inspired by nature, texture and travels, Beatriz has been capturing those images on paper, with a great variety of combinations, which are embodied in colorful collages, full of vitality, strength, freshness and joy.
The rich nature of Mallorca is one of her sources of inspiration. However, as a passionate traveler, she expands her creative reach, benefiting from different cultures, colours and textures. Her creations are done in an artisanal way; by using recycled materials, bringing them back to life.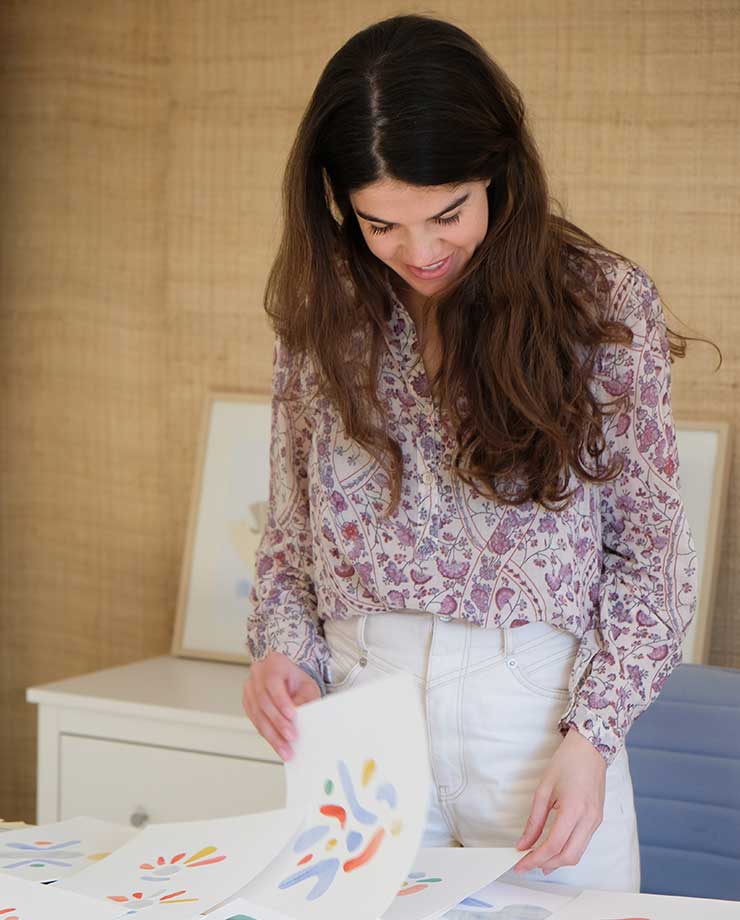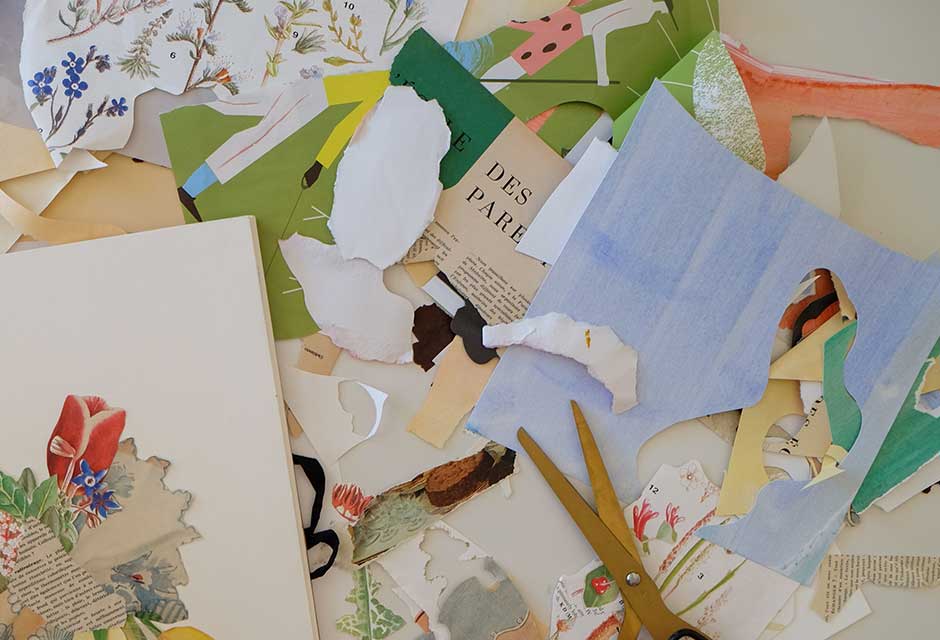 Hello Beti! Could you please introduce yourself a bit? How did you enter into the artistic world? What's your training and background?
As for art, creativity is my motor in life, along with my curiosity. I believe that creativity is what makes us human, since without it we would be empty human beings.
Ever since I was little, I have been involved in artistic activities, from painting or pottery classes, to completing my high school art degree in London. Later I have taken several collage courses in Madrid and at Saint Martins School in London. Although you could say that I am self-taught with my work, and little by little I am learning techniques and expanding my knowledge. I am a great passionate of the art world and I have done my MA in Art Management at Sotheby's London.
One day, several years ago, I started making collages in my free time and decided to share them through social media. Soon the orders arrived and people began to order works from me. It has been a very natural process.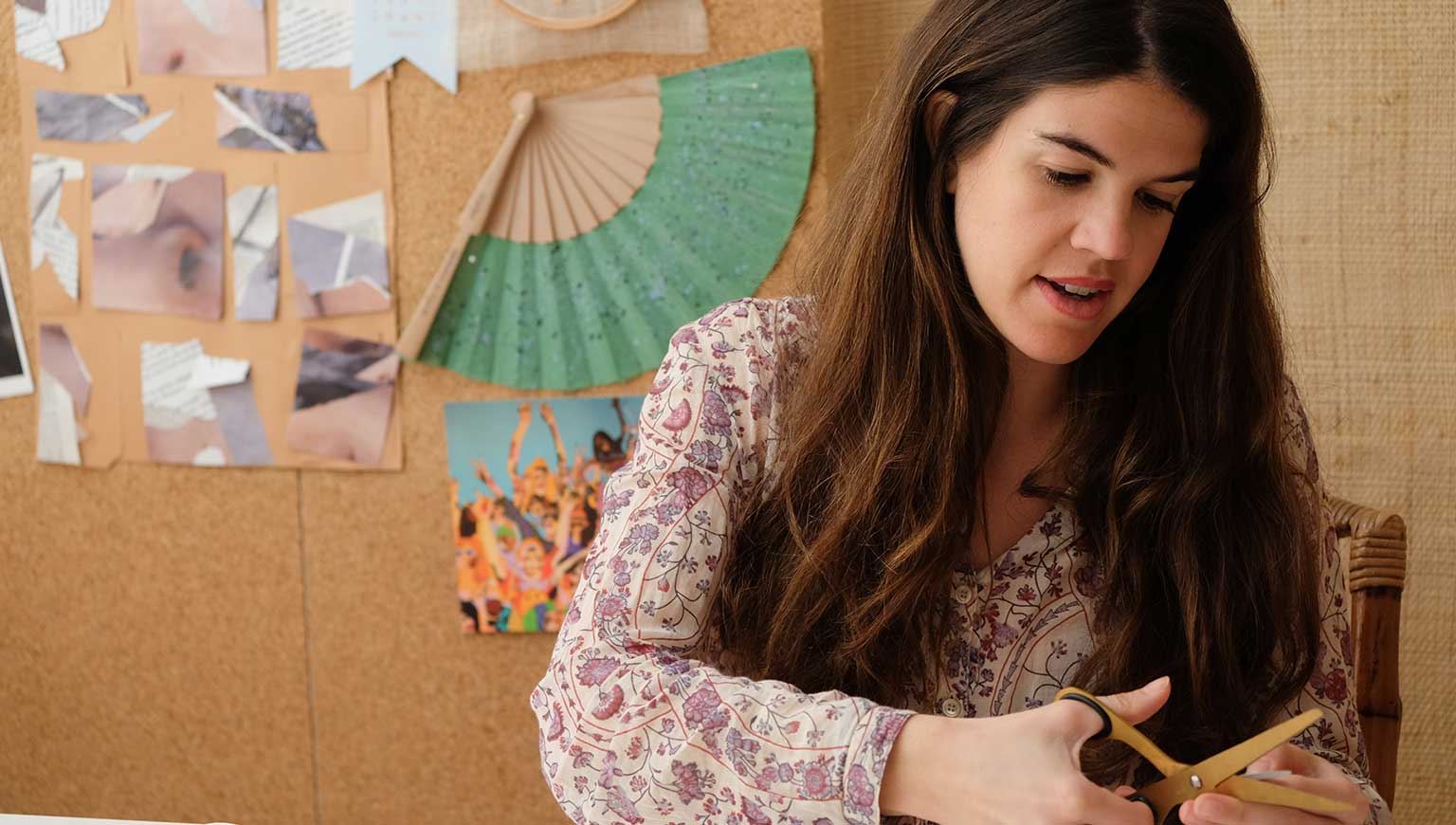 What makes the world of collages so special to you?
What I like the most is being able to express my creativity and being able to create with my hands, since all my work is unique and handmade. Art and curiosity is what differentiates us from machines. What I like most about the artistic world is my ability to express on paper. My endless imagination and my curiosity about new artists, materials, etc.

I think it is essential that artists take recycling into account in their artistic process.
The world is in one of its worst climate and pollution crisis. Artists should make the general public aware of the importance that every small gesture counts. That is why all the materials I use in my work are recycled. From second-hand books, magazines, newspapers, gift wrap, etc. I don't conscientiously print anything, as I find it a challenge to create art only with things you find. It is clearly a challenge to creativity and imagination.

My work is a reflection of my travel adventures, my passion for color and nature, and my obsession with everything nostalgic.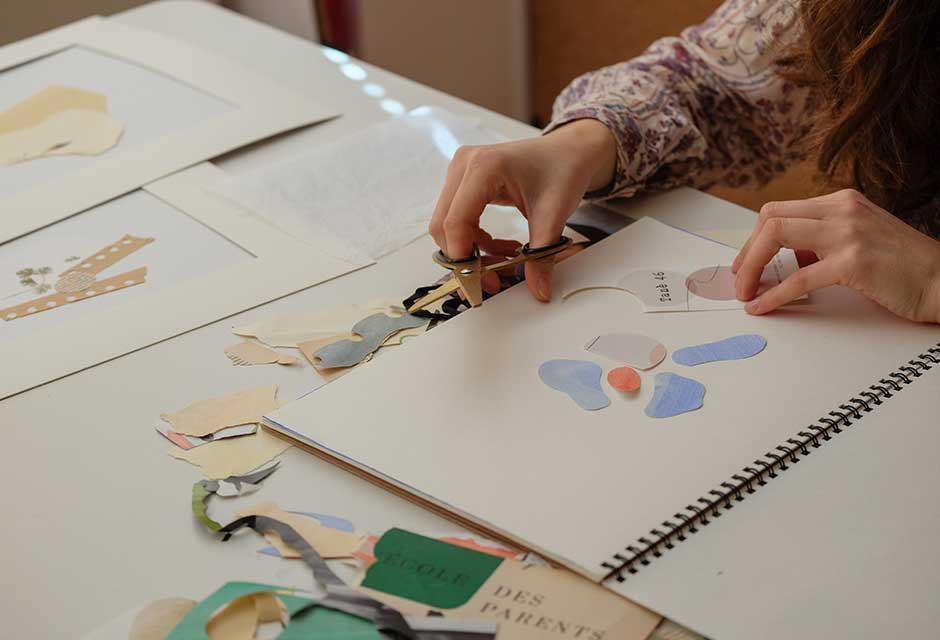 You are a fan of Miró, right? Tell us a bit about your special connection.
I love the energy, passion and connection Miró felt with his art and with Mallorca. Up until his death, he was an artist who experimented constantly and searched for new means of expression. His insatiable curiosity is what I admire most of him. I really enjoyed learning more about his life and work while I wrote my MA dissertation on his time spent in Mallorca.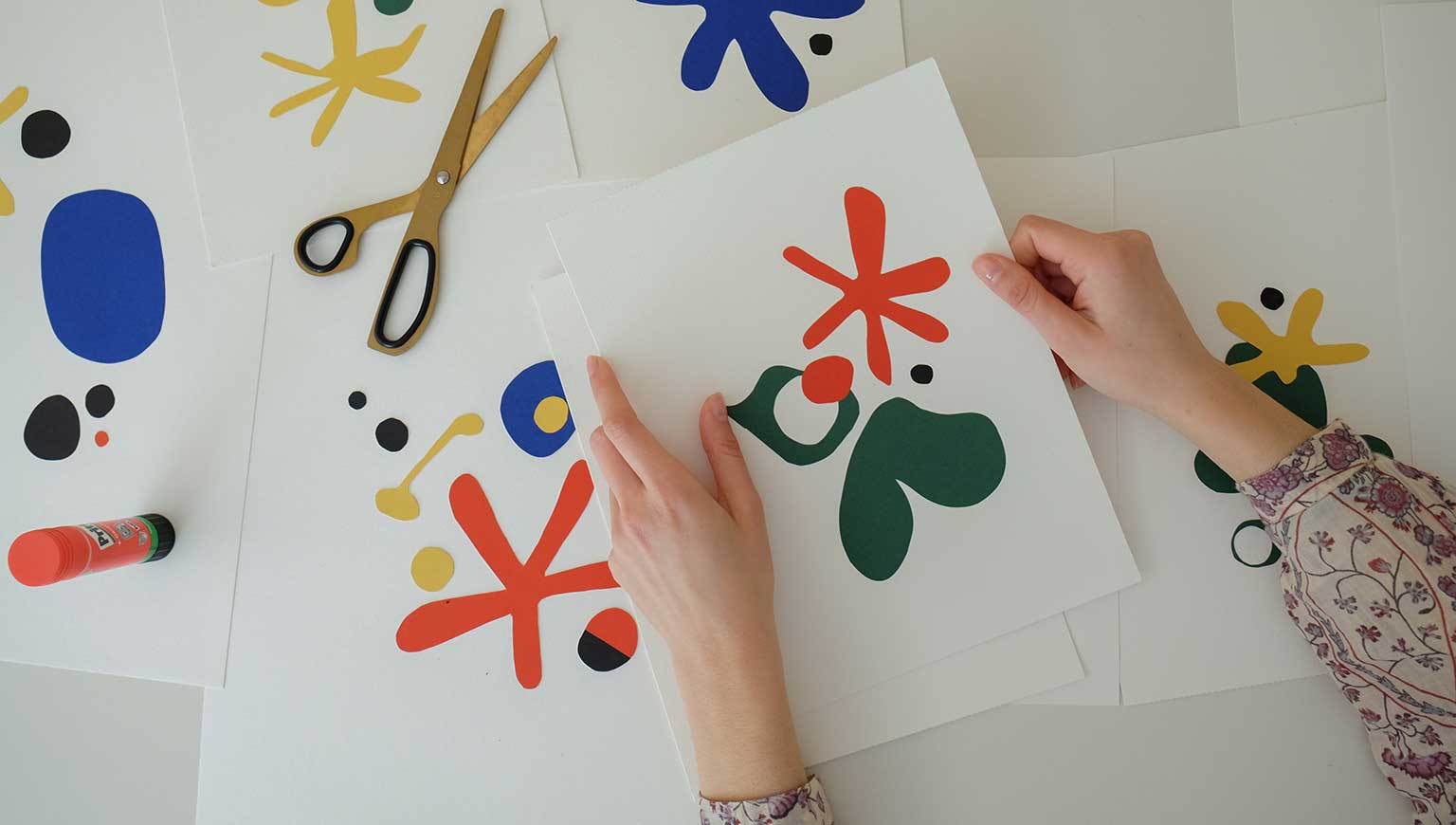 You have a very nice studio! What do you love most about it?
I love having a place to unwind and create in peacefulness. The first thing I do is put some jazz music and start organising all the bits and papers I have. Having a place purely dedicated to creation is quite a dream. It is the place where I dream, create and I am most happy in.

In my studio I also have a moodboard full of images, textures and colours which I love. I also love buying books related to artists and art movements. I am influenced by so many artists, such as Rocio Montoya, with whom I took an analogue collage course in Madrid, to Henri Matisse, whose work has always been my greatest source of inspiration. His colorful collage which I experienced in an exhibition at Tate Modern a few years ago had a huge impact on me. Joaquin Sorolla, Miró, Van Gogh… also manage to move me with their work, as well as many others. I could summarize that the Impressionists are my greatest influence, due to their use of light and color expression.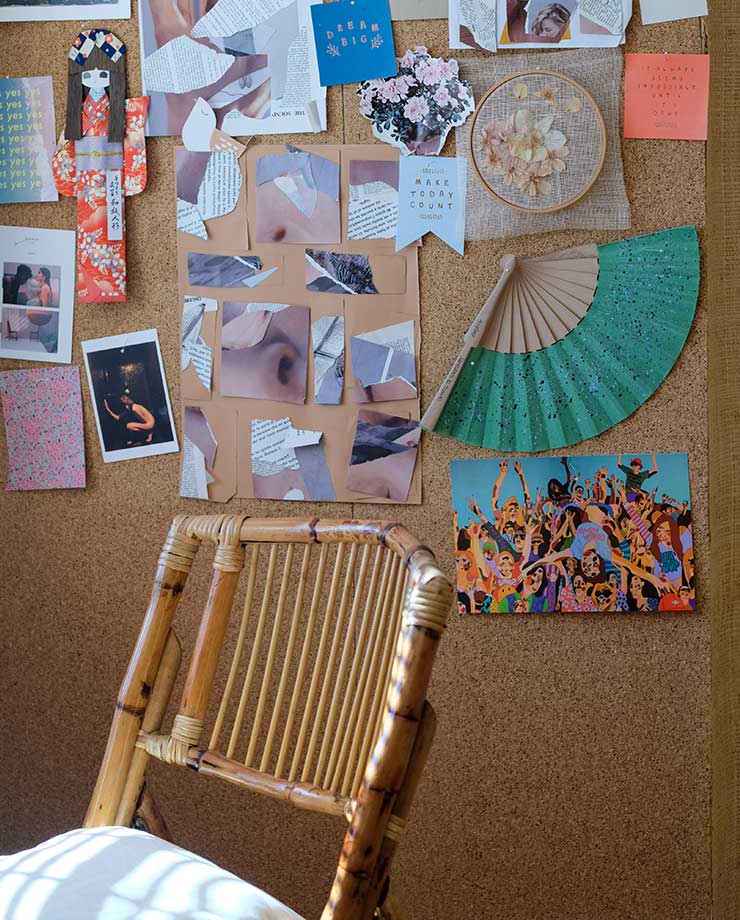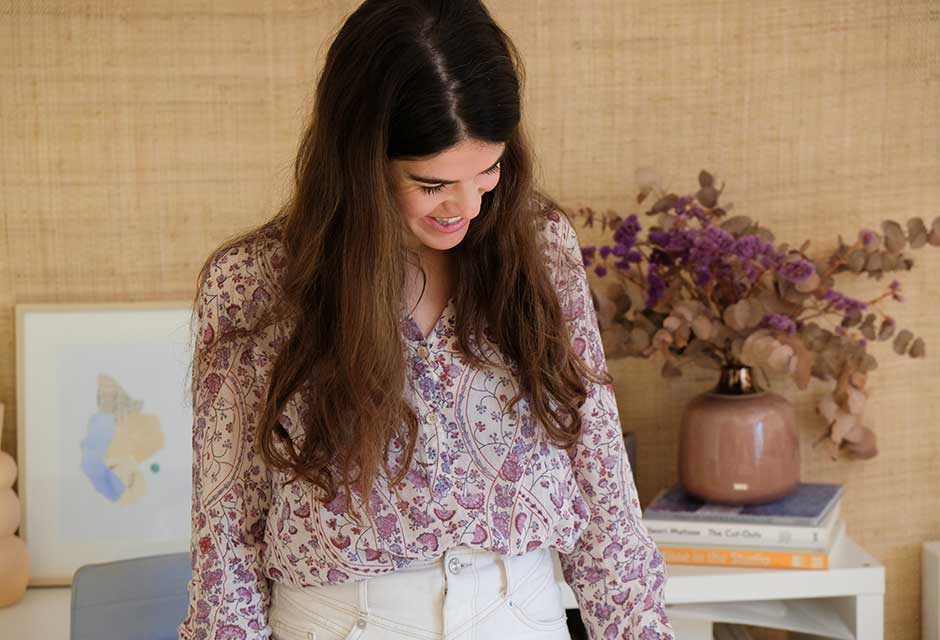 What should people do after visiting one of your classes? What are the best things to do nearby the studio?
I would recommend them to go to Coco's Deli a great organic coffee place 5 minutes nearby, grab a lovely coffee and take away and enjoy it in the nearby Playa de Portals.

Another great advice is to start the day with a brunch in El elefante, soak some Mallorcan sun and some lovely food and then come over to my studio for some creative energy.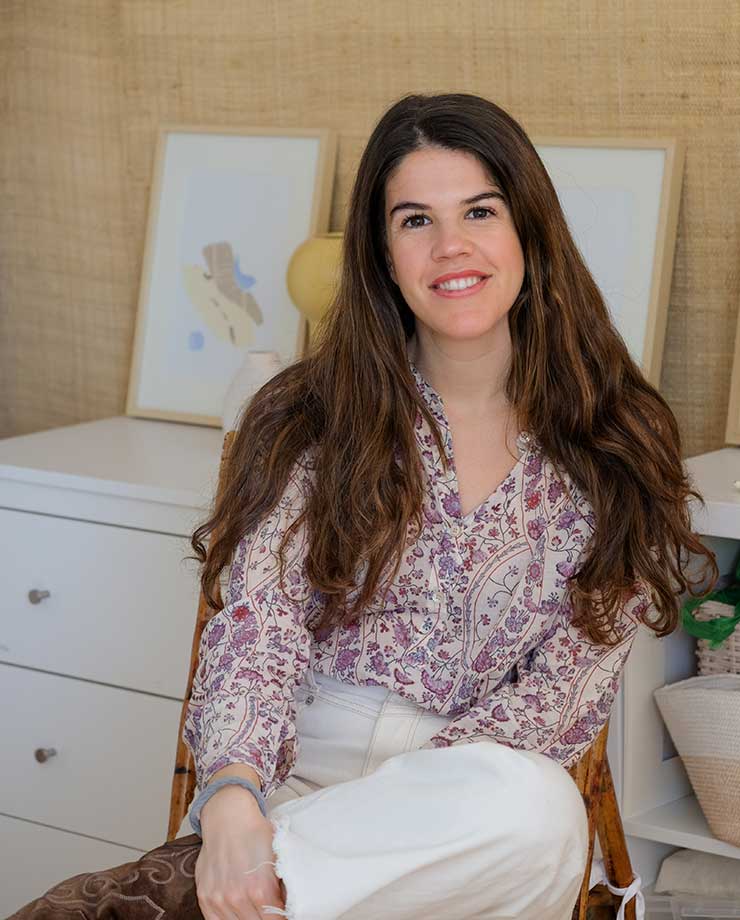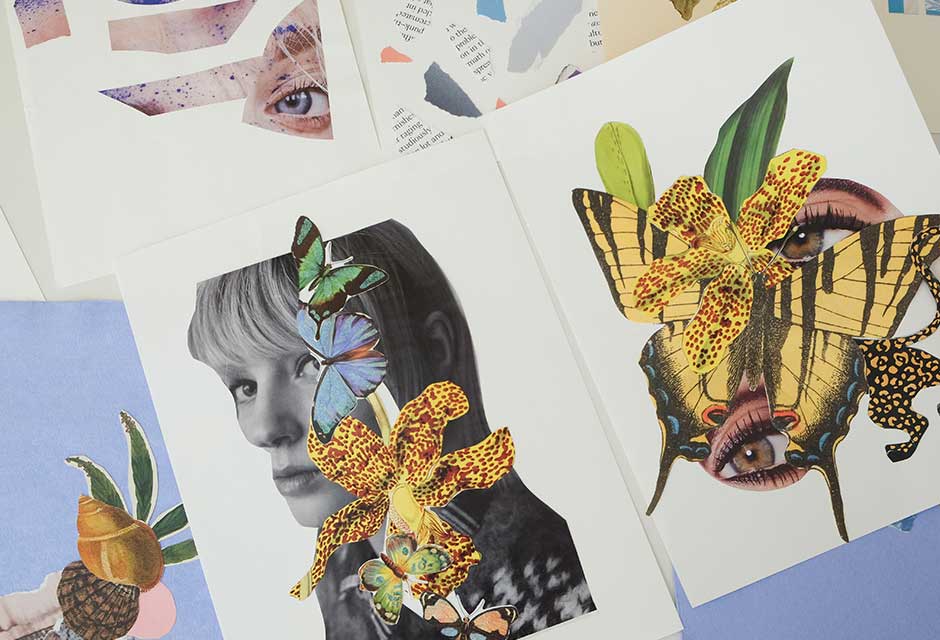 What does the island give you that you can't get anywhere else?
Mallorca is an ideal place for artistic creation, as a reflection of this, artists like Miró spent long periods on the island. It's light, it's people, the nature that surrounds it, make it a place of infinite tranquility and beauty. I am extremely happy to finally have settled in Mallorca after so many years living abroad.

As for my inspiration, the beautiful nature of Mallorca is one of my sources of inspiration. London and its tireless creativity and energy. Travelling and being in constant contact with new countries, cultures and landscapes also enriches me a lot. I also take advantage of my trips to go to markets and collect old magazines, books, newspapers, etc… which I then recycle and include in my work.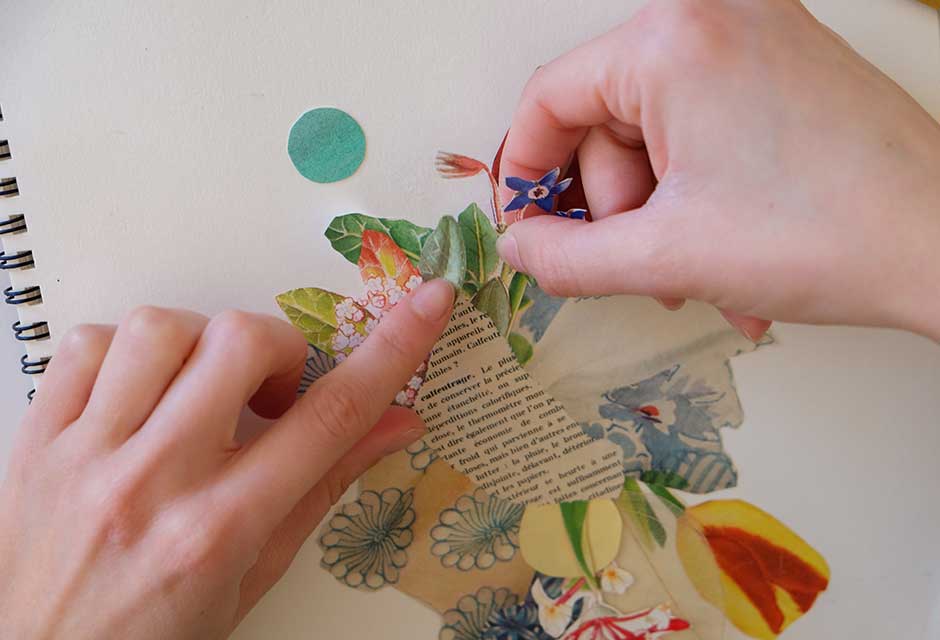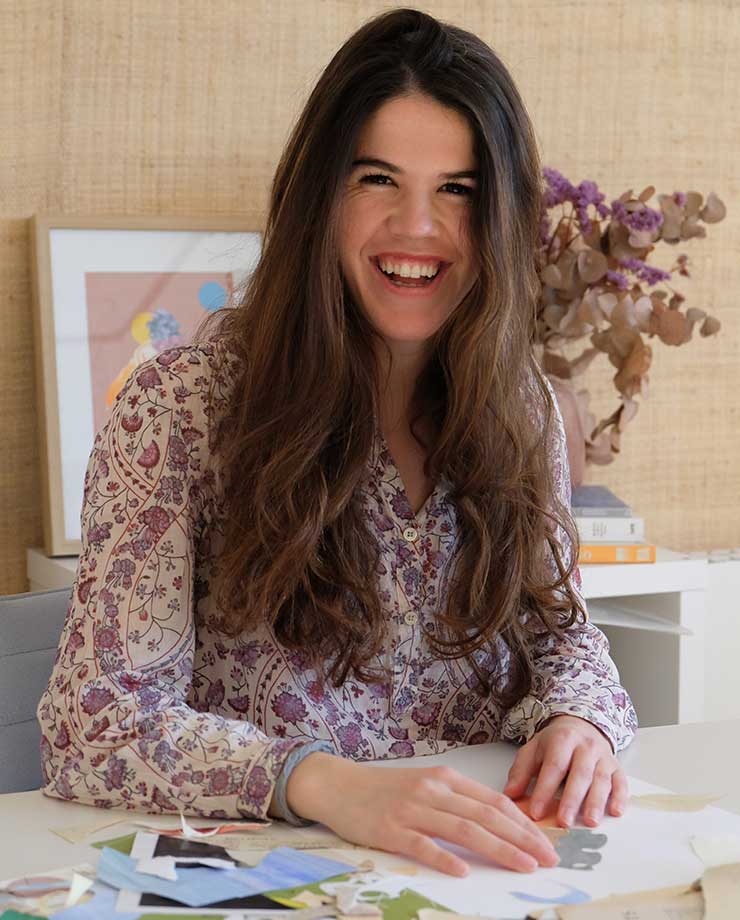 Do you have a quote or motto that fits to you or your way of living?
"Art enables us to find ourselves and lose ourselves at the same time." — Thomas Merton.
What's coming next? Where do you want to go artistically?
This year I am planning my first solo show in Mallorca, which is a series of collages created with painted papers. In addition, I would also like to show soon the series of 60 collages which I created during a creative stay in the Joan Miró Foundation, which are inspired by the work and colours of Joan Miró.
In terms of long- term future goals, I see myself in the next couple years in a studio located in the mountains of Mallorca, doing what I like the most, which is creating. With more complex techniques and making more mixed media, and not so much collage. I hope to experiment and push my practice forward, as for me creativity is an ever evolving way of living.
Good luck with everything! Thank you for having us!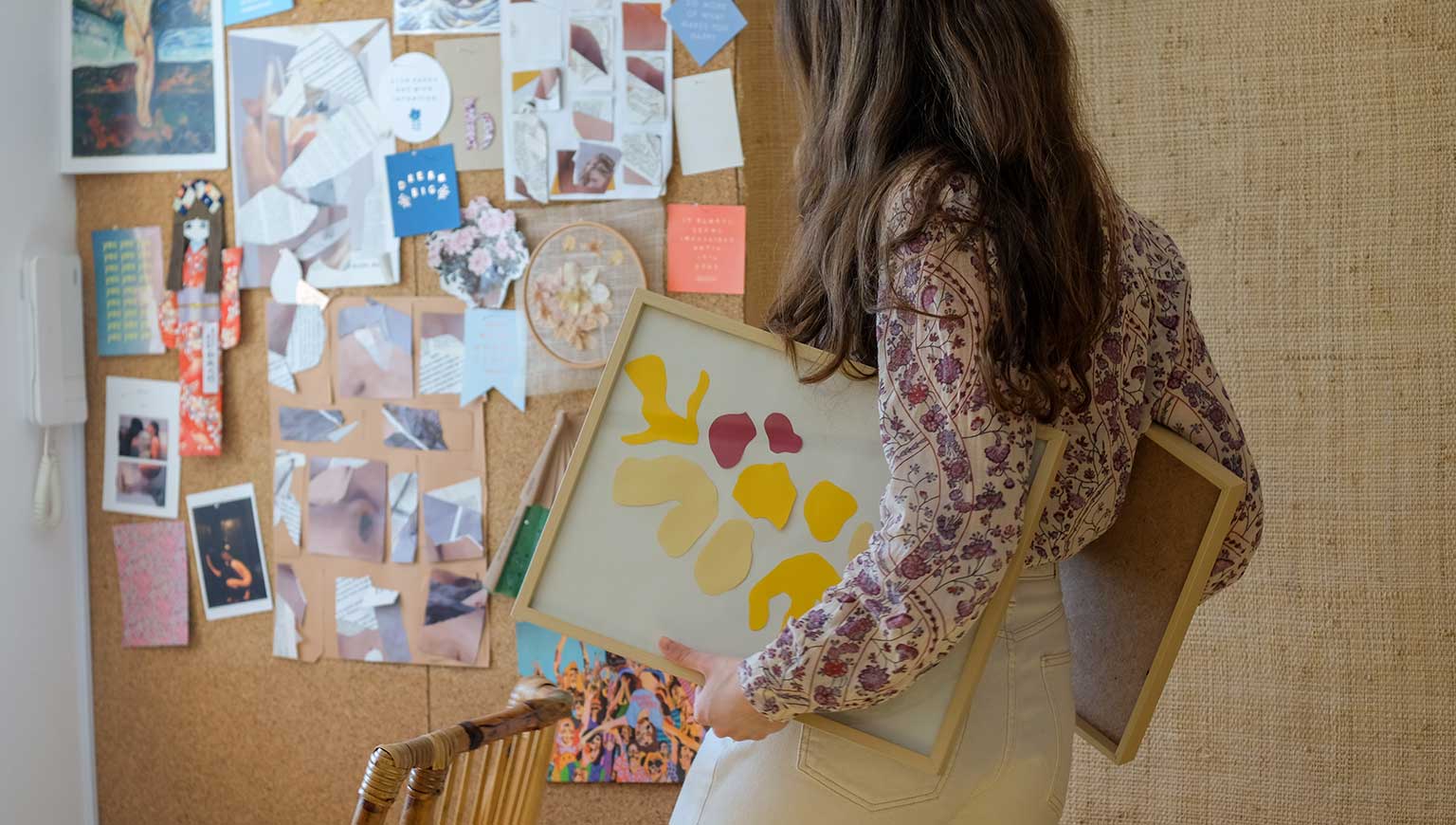 All Classes by Beatriz Tomas
Paper & Letters Wine & Collage Beatriz Tomas

Create your own collage using everyday materials such as magazines, old papers and paper cardboards. This class in the center of Palma is for people that share passion for art, a good glass of wine and those who want to step out of their usual circle. 

Palma de Mallorca, 35€

English, Spanish

Learn More