Delight your loved ones with a creative experience under the Mediterranean sun
The gift of inspiration, creativity and bliss will never go out of style. Make the curious minded-people in your life smile with a dada-days gift card. Our workshops create soulful experiences for lifelong memories. Whether pottery, jewelry-making, glass fusing or painting classes and more… dada-days will help you wrap vitality in a bow.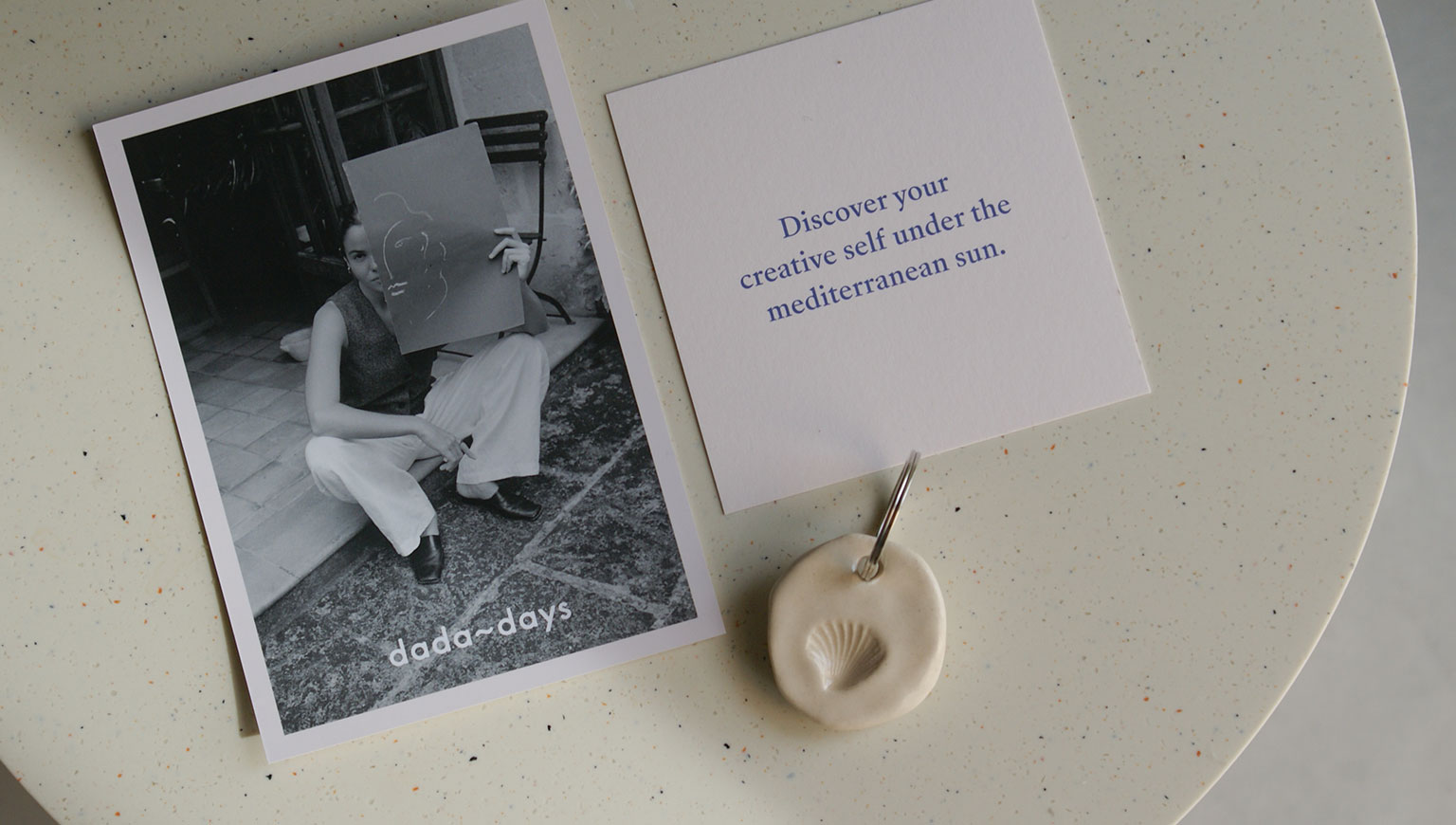 We will mail your gift card directly to your home and you will receive a digital pdf version via email. Each gift card comes with a small, handmade shell key ring… to spark some sunny Mallorca feelings. Delivery takes between 3-5 days and the voucher is valid for 18 months.
The gift card can be used for both private and group courses. If your desired course is not taking place when the recipient is in Mallorca, please send us an email (ho[email protected]) and we will organize a private course for you.