Crafting Connections with Skillful Hands
Mónica's journey in the fashion industry began with her great aunt, a fashion designer, who recognized her potential and encouraged her to use her skillful hands to create something beautiful. After studying Fashion and Product Design, Mónica has found her unique style and designs and sells her pieces all over Mallorca.
Mónica's atelier is a beautiful and inspiring space surrounded by nature. With a relaxed and social atmosphere, she encourages her students to share ideas, help each other, and work together as a community. Through her workshops, Mónica hopes to show that sewing is not only practical and fun but also a mindful and satisfying activity that yields immediate results.
For Mónica, fashion design is unique in that what you wear communicates a lot about your personality and values. Through fashion, you can express yourself, have fun, or make a statement. Fashion also has the power to reflect society and history, making it a fascinating and dynamic art form. Meet Monica in the following interview.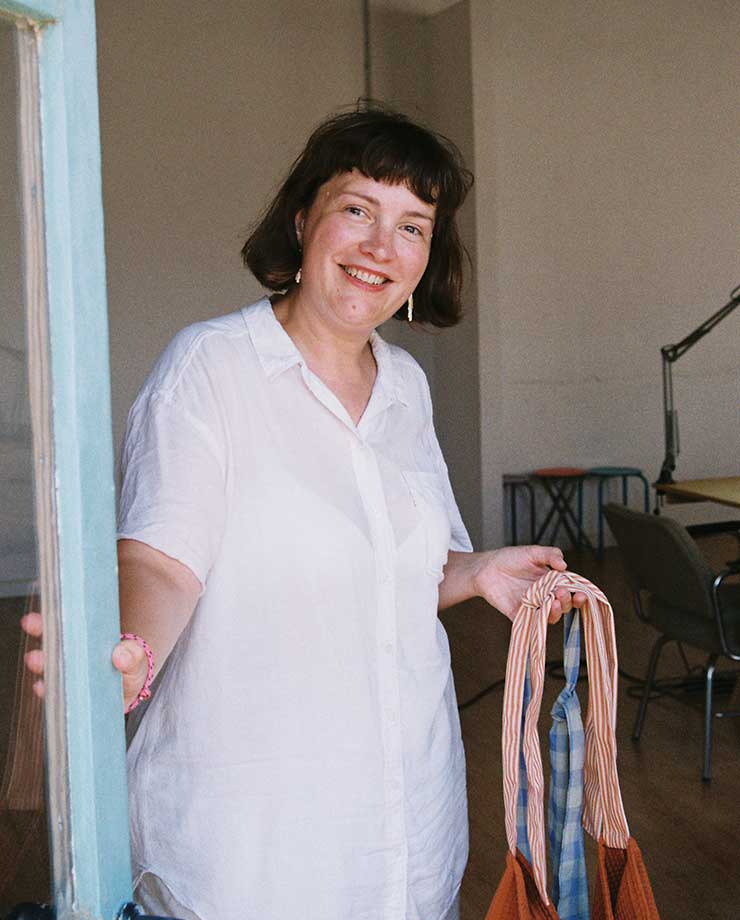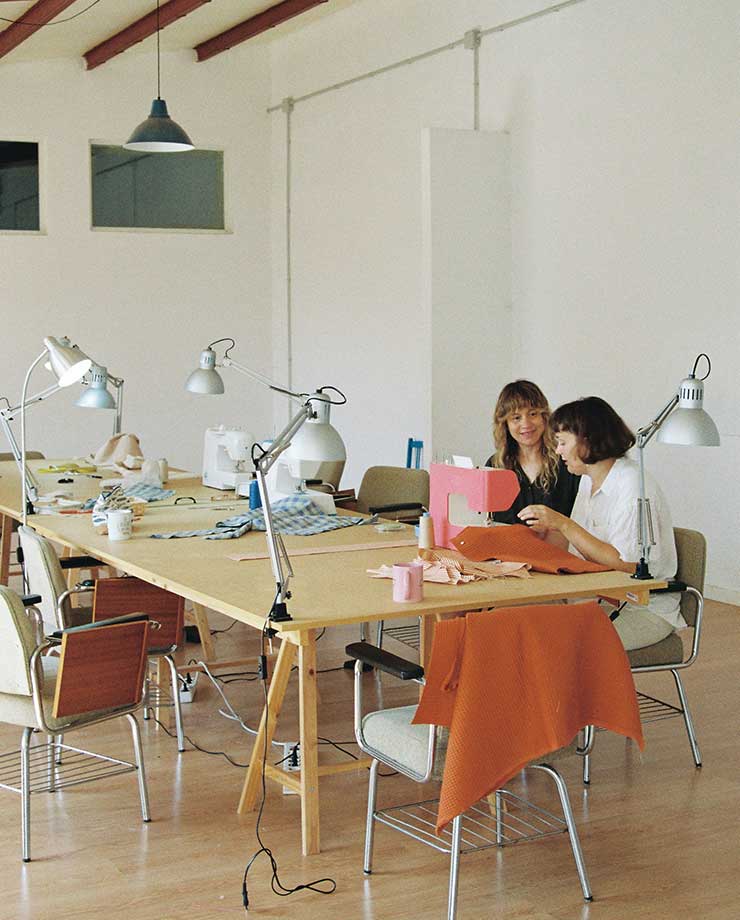 Please introduce yourself and tell us how you got your start in the textile industry and as a fashion designer.
Hi, I'm Mónica Martínez, and I started in fashion because someone told me something beautiful. I was living in the US with my great aunt when she was 81, and I was 15, she was a fashion designer, and she told me: "you have skillful hands, when you grow up, you should dedicate them to something beautiful". At that moment, her words didn't mean that much to me, but when the time came when I had to study, I remembered those words. So I decided to study Fashion Design and later Product Design. I've always liked plastic arts, creativity, and design. One thing that I learned is; if you see something beautiful or a good quality in a person, you let them know. Even unconsciously, it can push and motivate that person in a way, and that is amazing.
What makes you most excited about teaching your skills to others and hosting a workshop?
I started teaching as a challenge because I have my "shy side". But the first day I thought, my fear disappeared. Because I prepared a great class and people were so receptive to learning and very kind to me and that changed my mind. What I like the most is to demonstrate that there's nothing difficult and you are able to do whatever you want, the only thing you need is knowledge. Sewing is been reviled for a long time and related as an "old thing". I want to show that sewing is cool and you can really modernize it. Besides, sewing is a very mindful and satisfying activity because you make things with your hands and see inmediate results.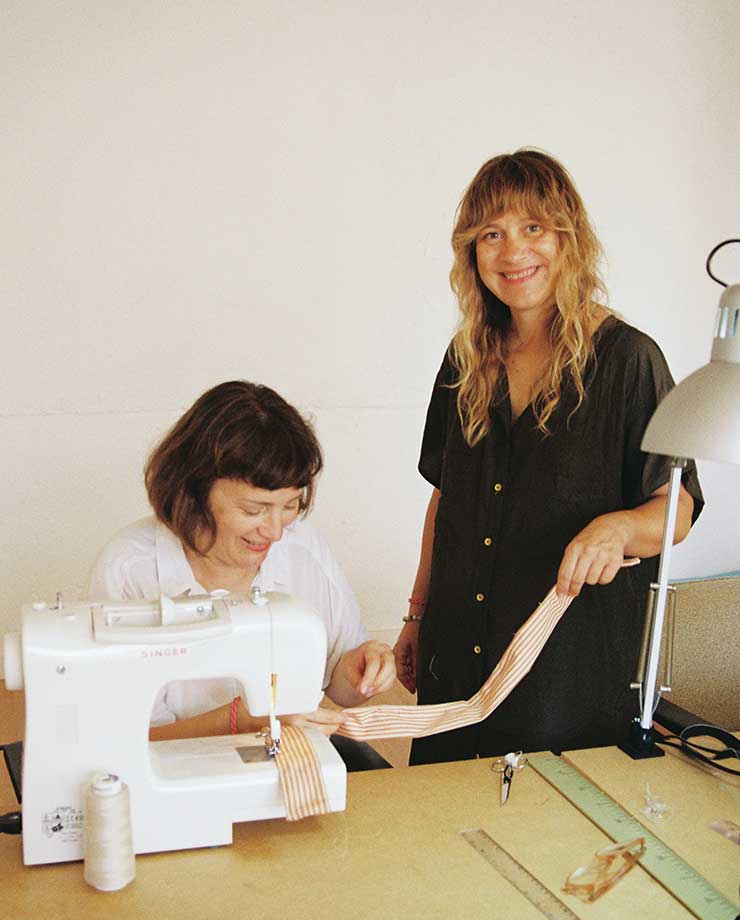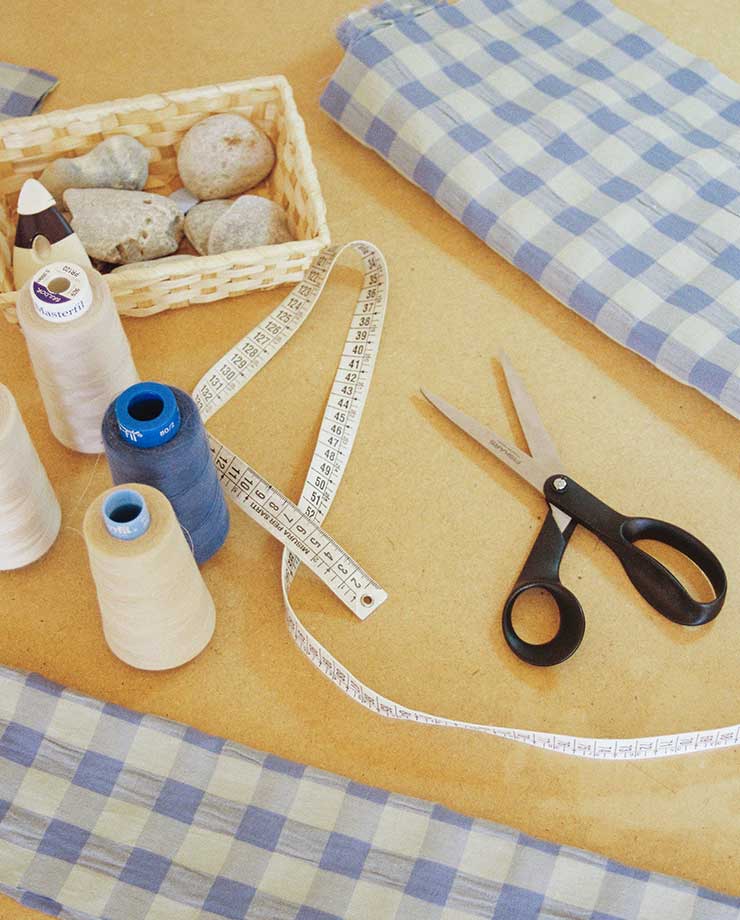 How would you describe the atmosphere in your beautiful studio in Palma?
For me, it's such an inspiring place. You can hear the birds singing because even though it is close to Palma, we are surrounded by nature. The private parking is also practical. The atmosphere is relaxed. Our classes are very social because sewing it's a social act. I put all the tables together and the students sit around like a community. So they can share, help each other, talk, and see what they are doing.
Your workshop with dada-days is all about designing and sewing your own bucket hat- a perfect summer activity. Besides a bucket hat, what else would you like your participants to leave your workshop?
I want to inspire people to sew. I want to show them that it's cool and practical. It's a patience exercise because it is not made in 5 minutes, as we are living in the fast era and we are used to getting things right away. I want people to appreciate the value of these things and to win consciousness about the fashion industry and consumption. We should be more sustainable.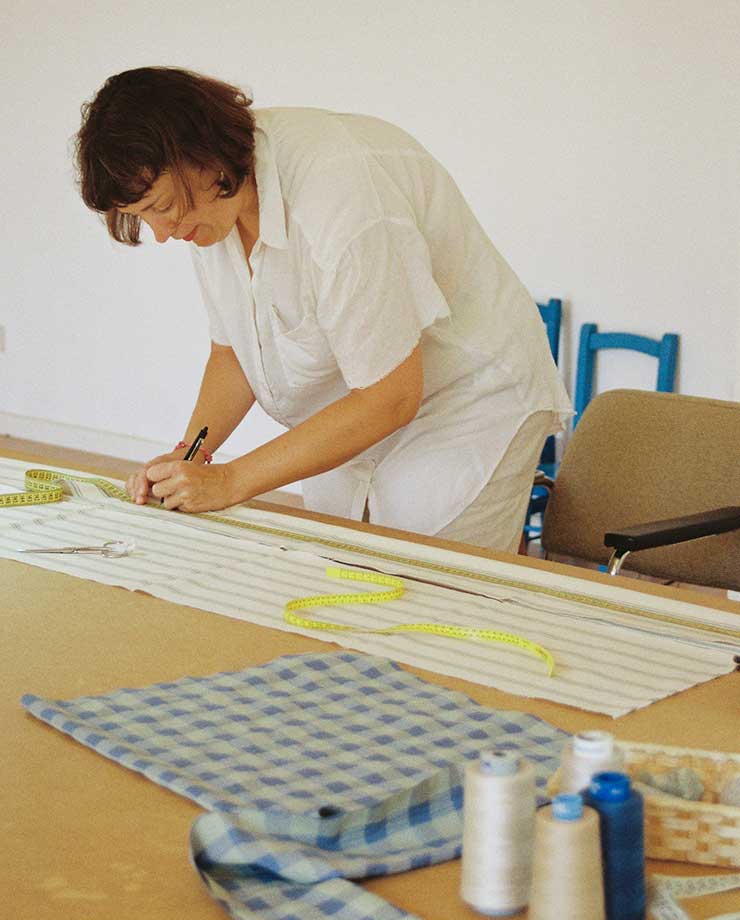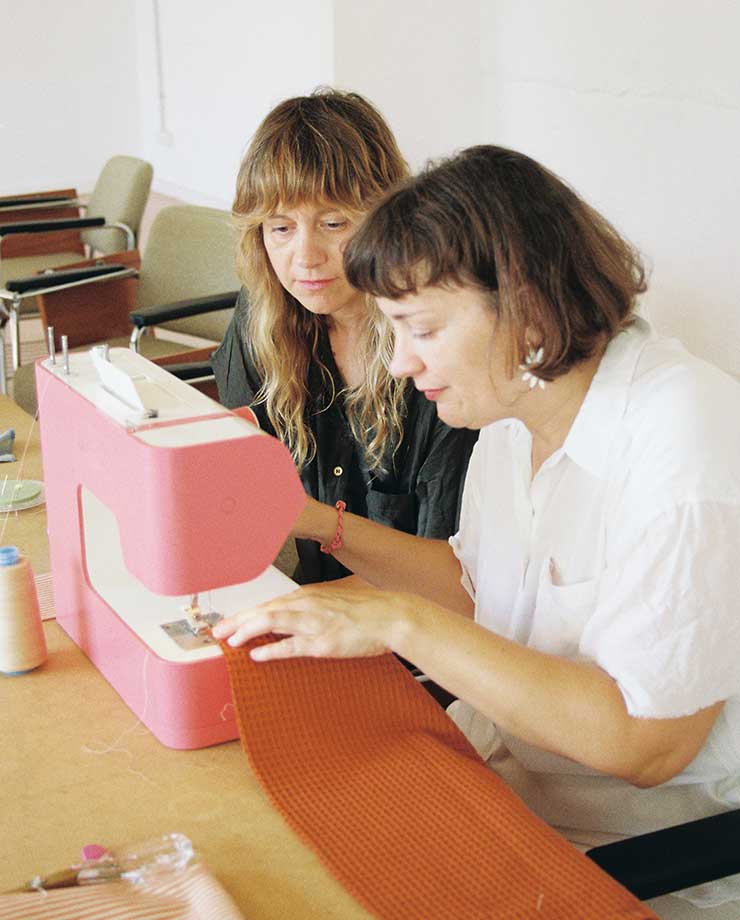 In your opinion, what sets fashion design apart from other art forms and mediums?
What you wear is the first thing others see on you. It's your cover letter. It's the first sight that helps you imagine how a person is or thinks. The clothes you wear talk about you and give a lot of information about you. You can express through clothes, have fun dressing in crazy combinations or you can just cover. There are a lot of people not interested in fashion, but they have to dress too, and even they are giving you information about themselves. Fashion goes next to society and history, through it you can guess different periods of time, centuries.. even politics and social changes are reflected in fashion.
That's true. Thank you so much for your time, Mónica!