Creating between the Tramuntana Mountains and the Sea
After having spent years between Madrid, Mallorca and New York, for Lucía Maraver (Madrid, 1991) the fact of capturing her changing environment became a natural necessity since childhood. The landscapes that have surrounded her during her life serve to understand the very reflective nature of her mind.
Upon moving to Berlin, Lucia trained in Fine Arts at the Kunstgut Academy, where she discovered that painting was her vocation and extension of her artistic character. Lucía has exhibited her paintings and analogue photographs in several exhibitions in places such as Palma, Deià, Berlin and Beirut. In 2019 Lucía decided to move back to Deià where she has grown up, and keeps exploring different creative fields. 
We met Lucía on her beautiful terrace in Deià and talked about finding the creative path, growing up in Deià and inspiration and creativity in general.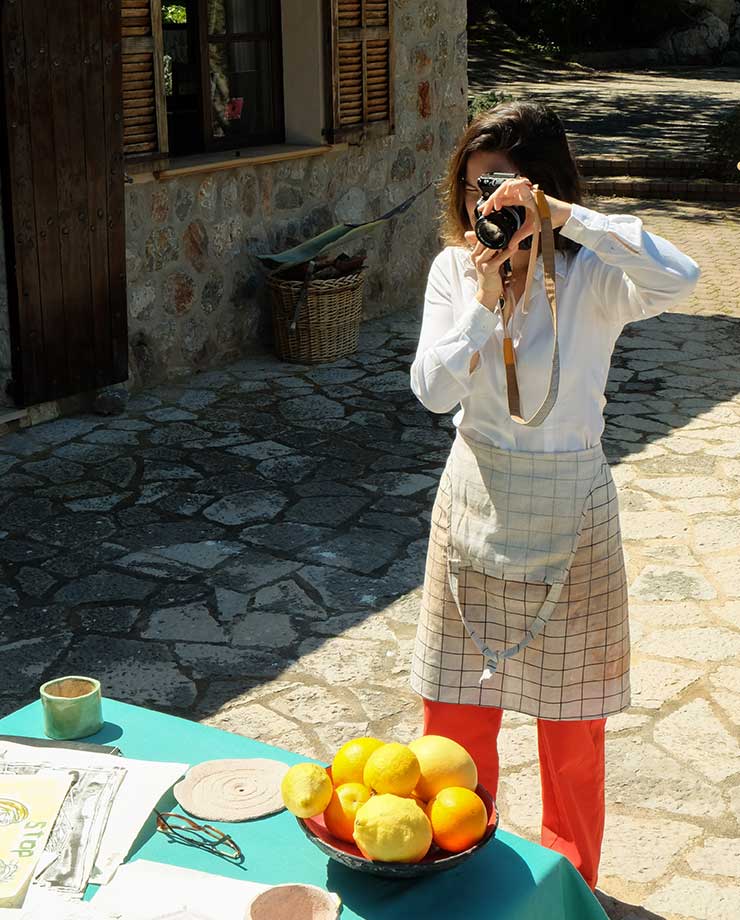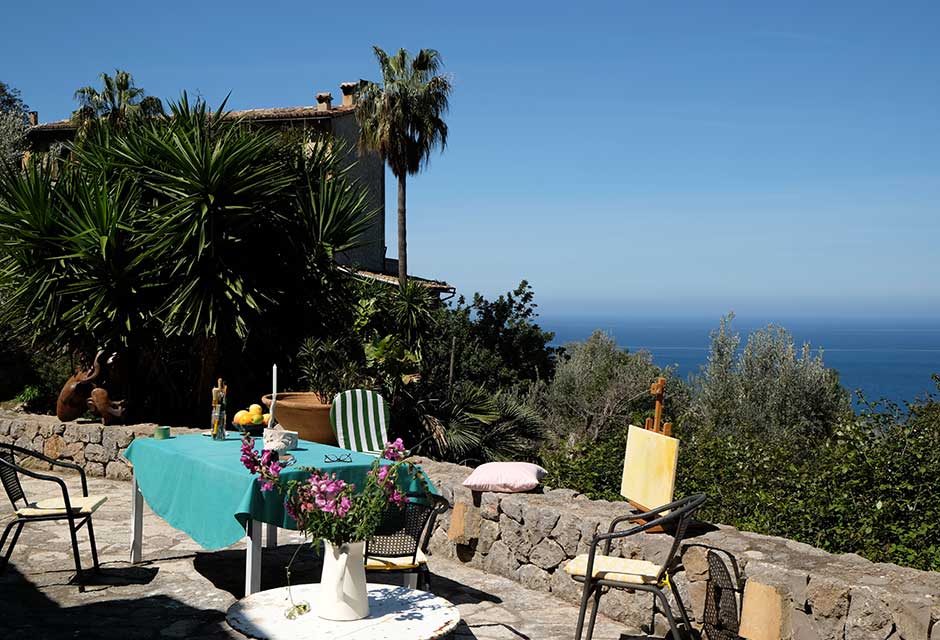 Hey Lucia! Could you please introduce yourself a bit? How did you enter into the artistic world? What's your training and background?
My name is Lucia Maraver, I'm a multidisciplinary artist. Since a young age I've been around a highly artistic atmosphere, always doodling and taking my camera everywhere. At the age of 14 I took analog development at school. I have a big curiosity and love towards photography and this may be the oldest practice.
When I graduated from highschool in New York I moved back to Madrid where my family is from and studied a foundation year and after one year of fashion design, I understood what art school meant. Which I did not like. Disappointed with my experience I decided to move to Berlin and started to attend this little independent art school "Kunstgut Academy" where I really started to expand and develop a style in painting. I trained in Fine Arts, where I discovered that painting was my vocation and extension of my artistic character. In the end I'm happy that I haven't stayed 4 years in a typical bachelor program, because I think that would have killed my creativity.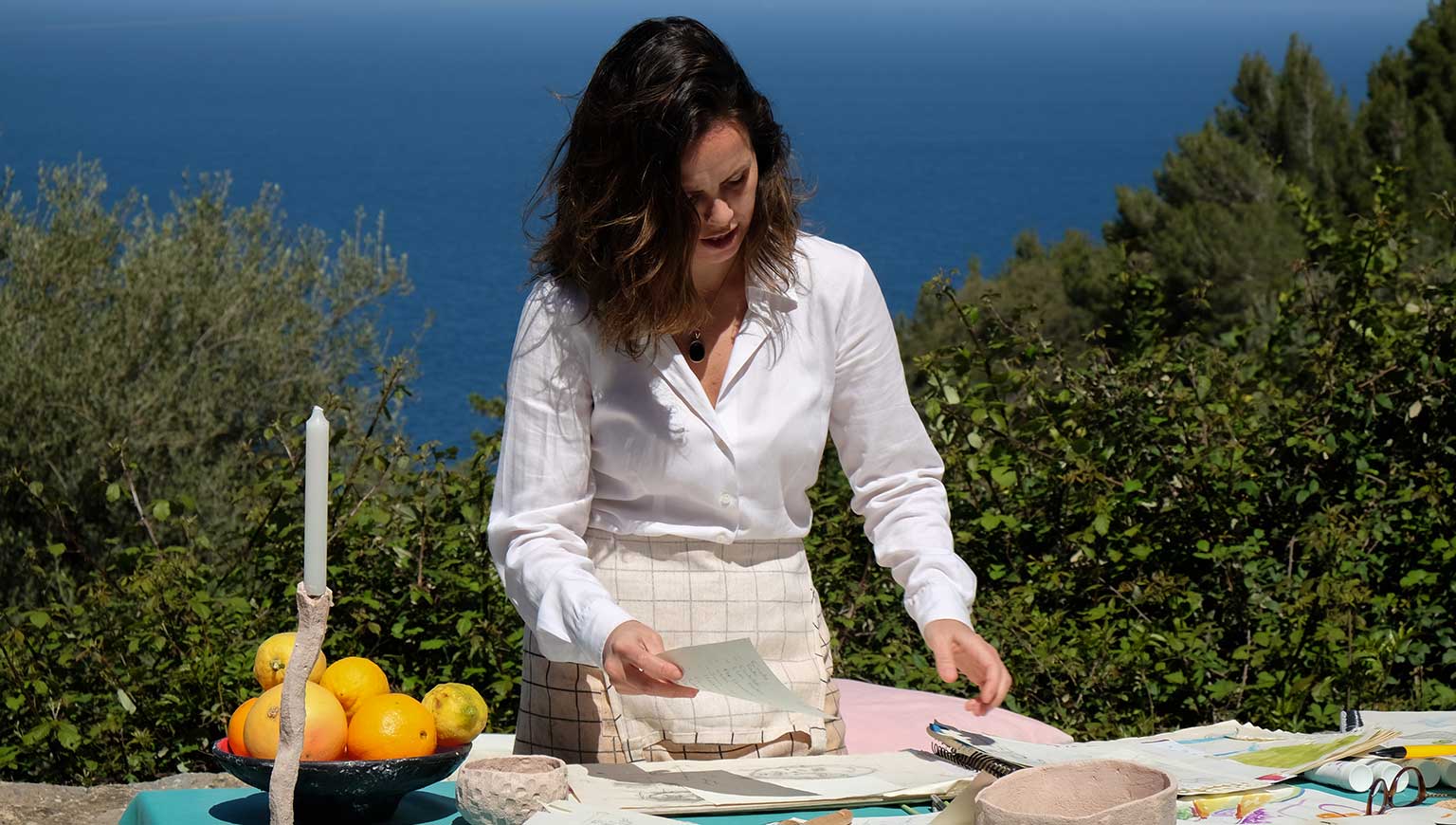 Your main disciplines are painting, photography and pottery, right? What makes each of these disciplines so special to you?
For me every discipline has a purpose. I carry within me a natural necessity to capture my ever changing environment. My photographs always offer a sense of change within them – a feeling of potential readjustment. Painting is the nearest expression of my essence and my wildest thoughts and feelings. Ceramic for me it's an approachable material to be able to bring into 3D any objects or crazy ideas that will come into mind. From a hanger to a dj set. With painting and photography you are limited to a paper/ canvas.
I like to focus on originality in any of my fields when I am creating. For me when it comes to art it comes about creativity and good taste. Technique you can learn.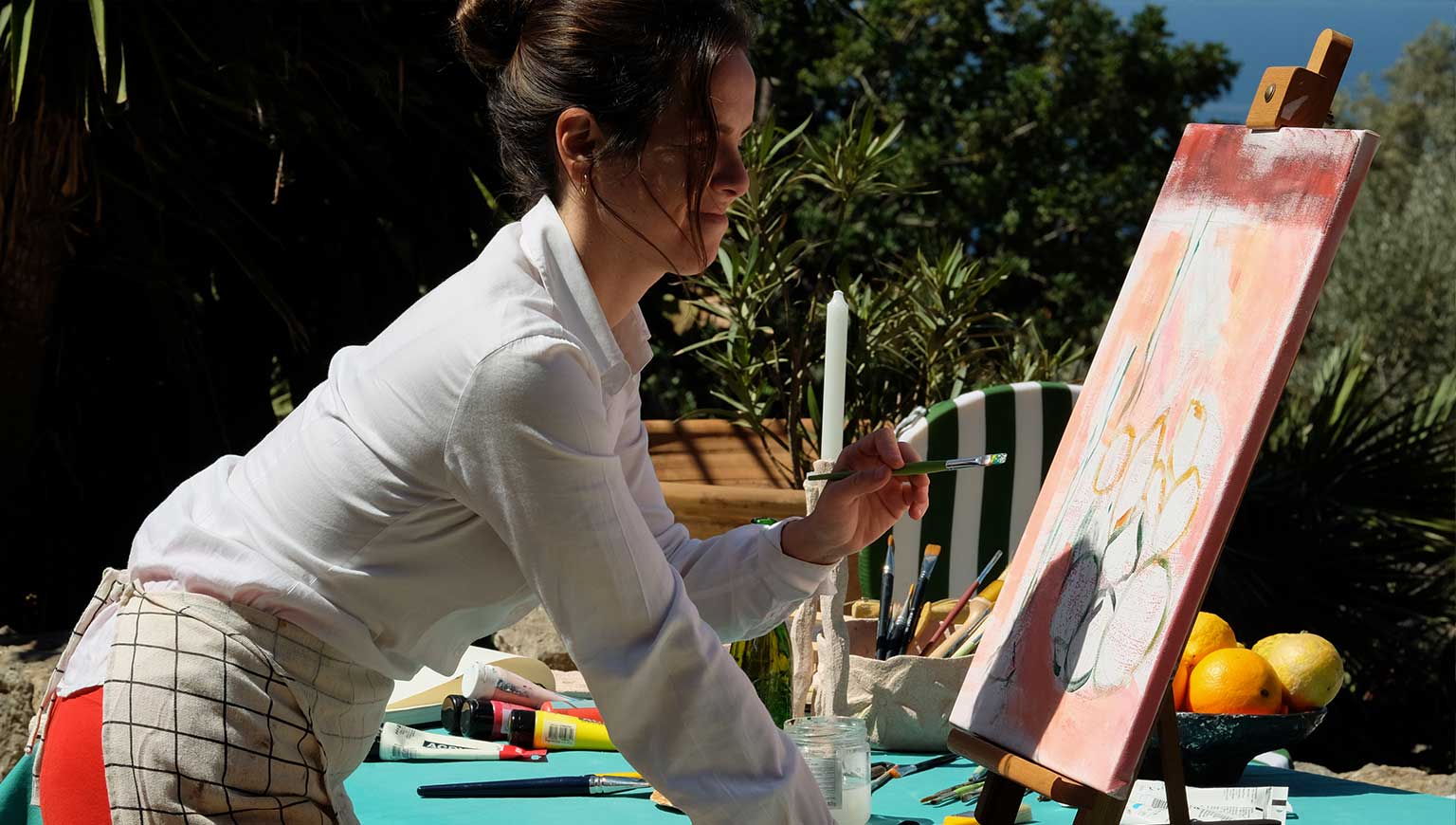 Is there an art work/ a project/ an exhibition etc. you're particularly proud of? Why?
I'm generally proud of all my artistic projects and exhibitions. Each of them have brought me marvelous things and people. All of them mean a lot to me. My first exhibition was about the political regime in Myanmar. My best friend and I spent one month traveling around there and then put together a beautiful show with a lot of meaning. I've enjoyed exhibitions in the beautiful city of Beirut, where the crowd was very different and interesting.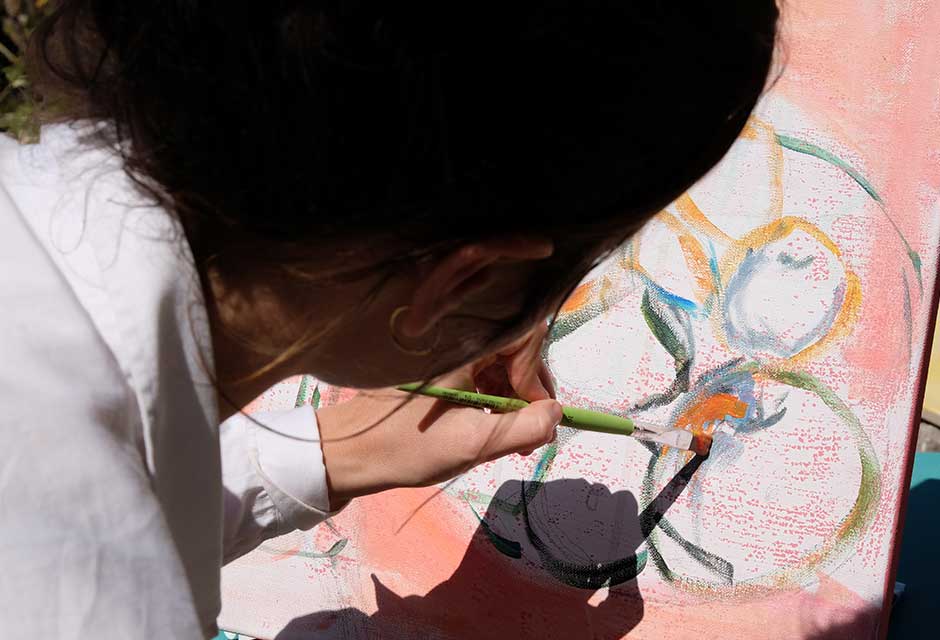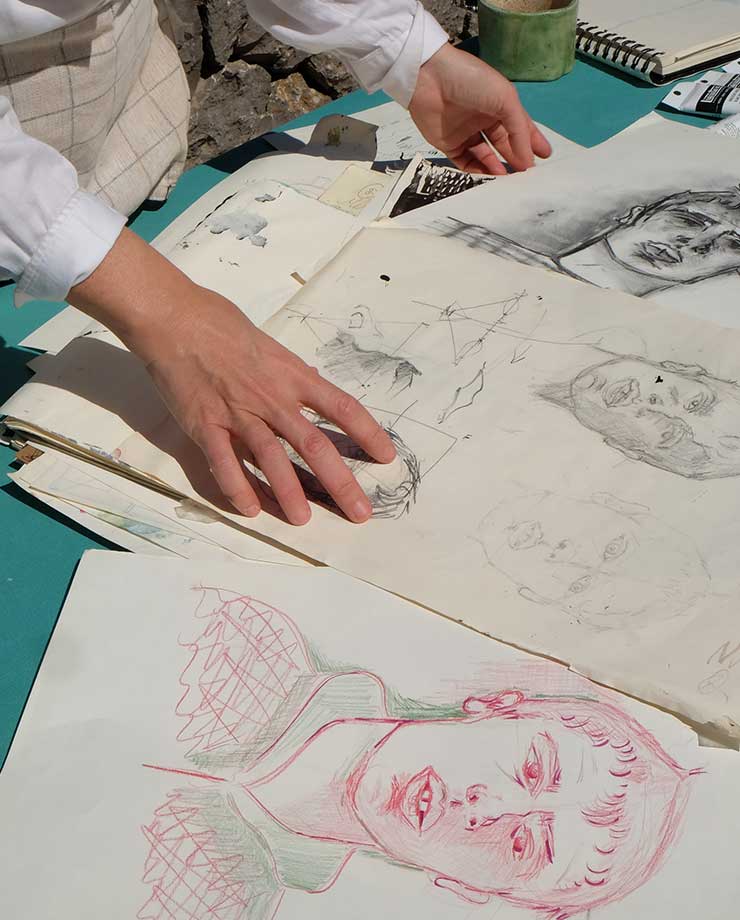 Where do you get your inspiration from?
Normally my main sources of inspirations have been: music, literature, movies and other artists of course and people or places. Movement, nature, sound and color would be 4 main solid blocks that always go with me.
How is it to grow up in Deià? What does the island give you that you can't get anywhere else?
Growing in Deiá has been a dream, surrounded by nature, and art. I feel very grateful to have had the opportunity and still live here and probably will forever. It's a true paradise if you like immersing yourself in your own thoughts and living apart from the world in a little mediterranean bubble.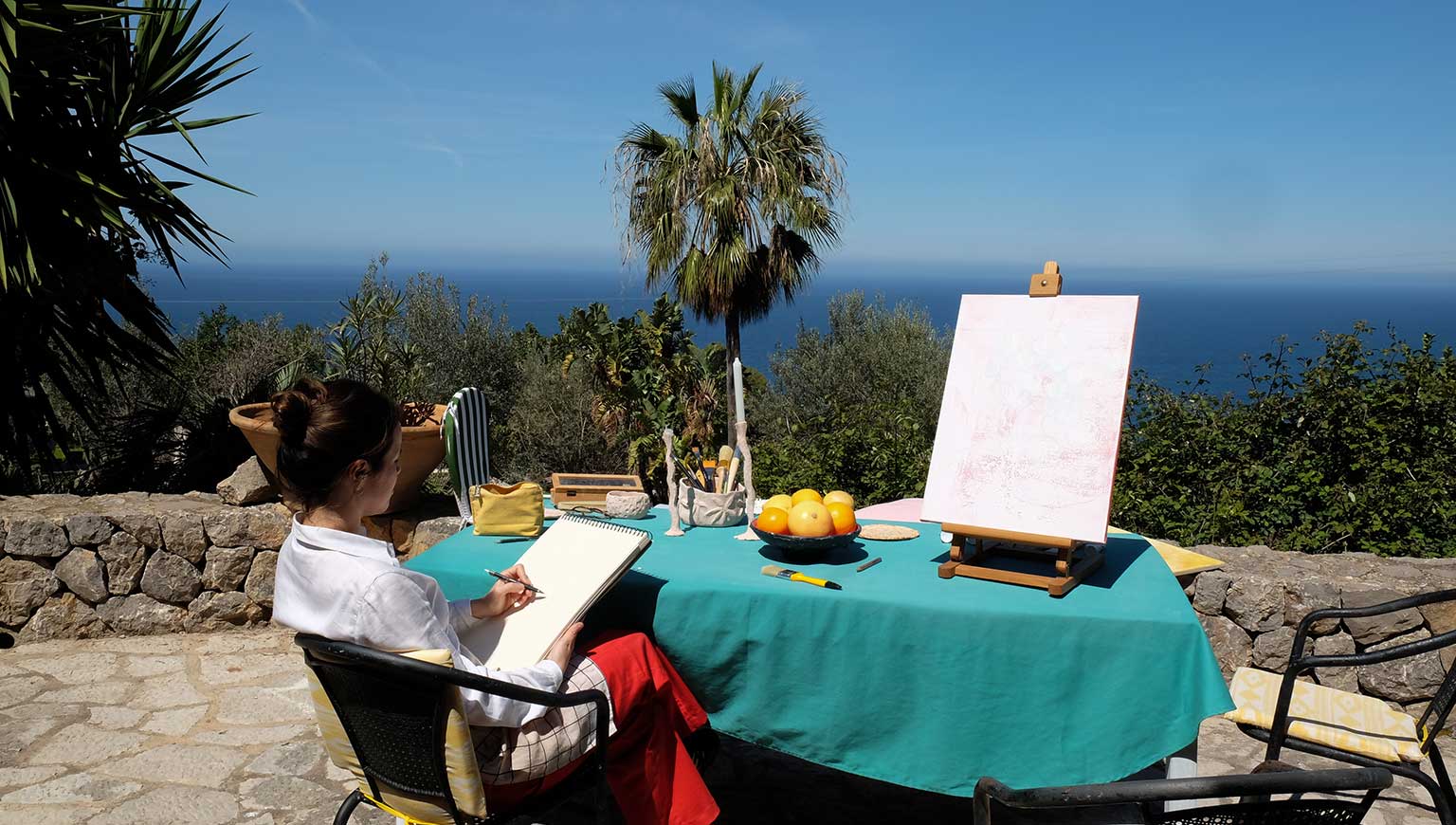 Do you have a quote or motto that fits to you or your way of living?
Oh I have many. My father always used to tell us that in variety there is quality.
What should people do after visiting one of your classes?
After visiting my house you should definitely go to swim in Llucalcari or Son Beltran and have lunch in Cala Deià in front of the sea, do some shopping in my friends beautiful shop GAADART and have a nice walk around the village.
What's coming next? Where do you want to go artistically?
At the moment I am collaborating with different artists and brands doing different projects, covering photography, ceramic, painting but as well creative direction and event managing. I can only say I keep going forward and exploring ways to express myself in this weird world. I have many ideas and big projects for the future but you'll have to wait and see.
Now we are curious! Thank you so much for this inspiring interview, Lucía!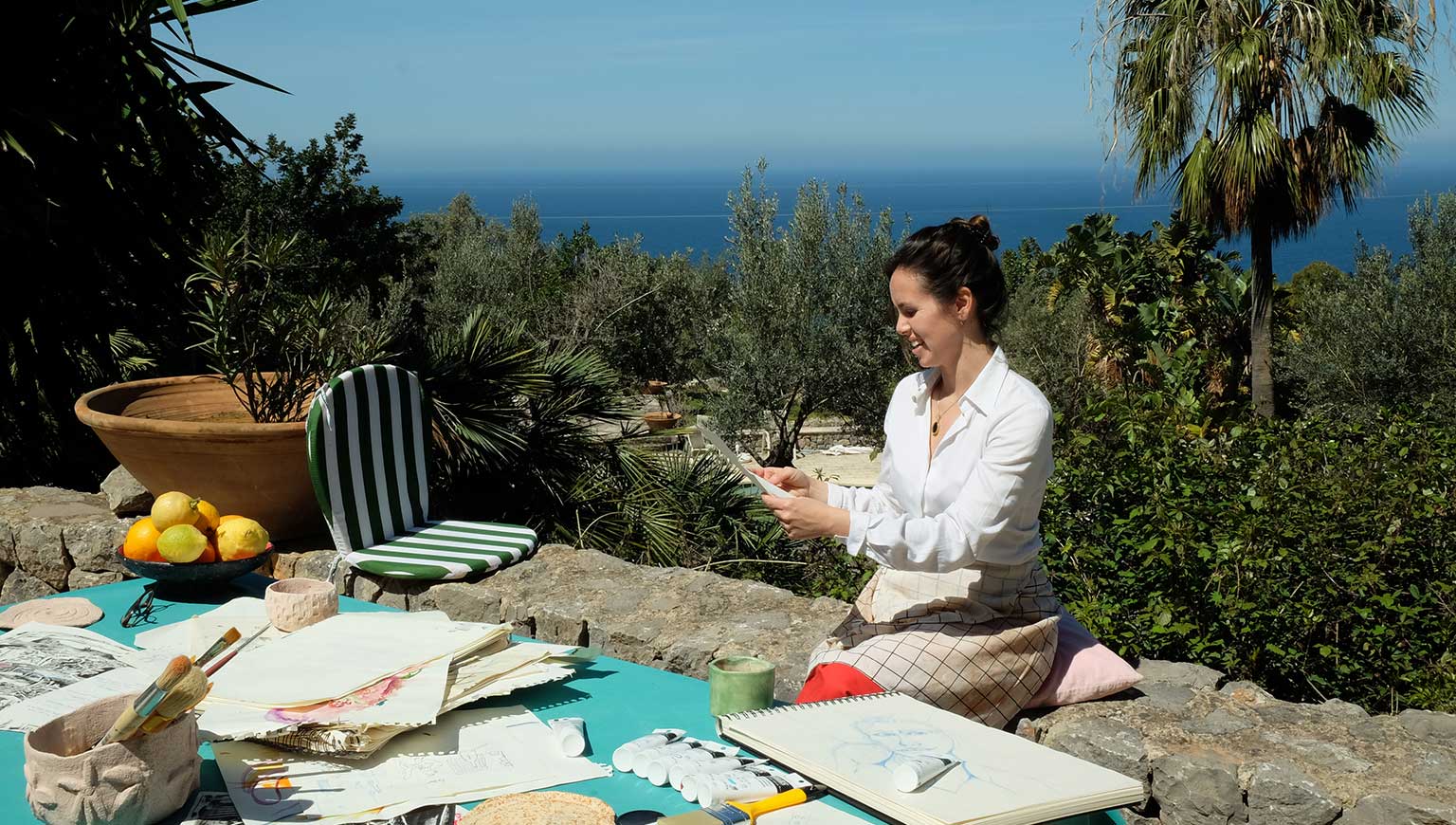 All Classes by Lucía Maraver