Crafting Mallorcan Wool: A Sustainable Path From Waste to Resourse
What happens to all the wool on Mallorca? Driving through the Mediterranean countryside, you might keep seeing sheep, but do you know where the wool goes? The truth is: annually, around two hundred tons of wool produced on the island are either burnt or shipped to Asia. Local, renewable and biodegradable – Eugenia Marcote and Gemma Salvador believed in the endless potential of the complex fibre and decided to do something against its wasteful processing. Located in a historic converted shoe factory in Inca, Eugenia and Gemma founded Llanatura, an artisan fábrica devoted to recycling wool into beautifully handcrafted goods.
In our interview we talked about their covid meet-cute, mid-life professional crises, and the sustainable and socially-responsible mission behind Llanatura.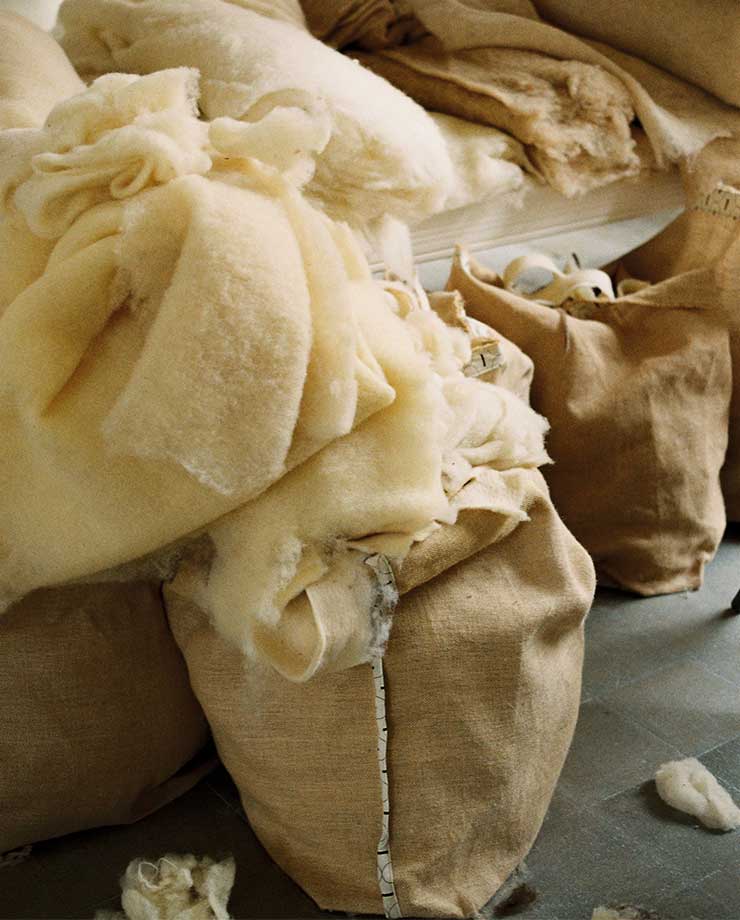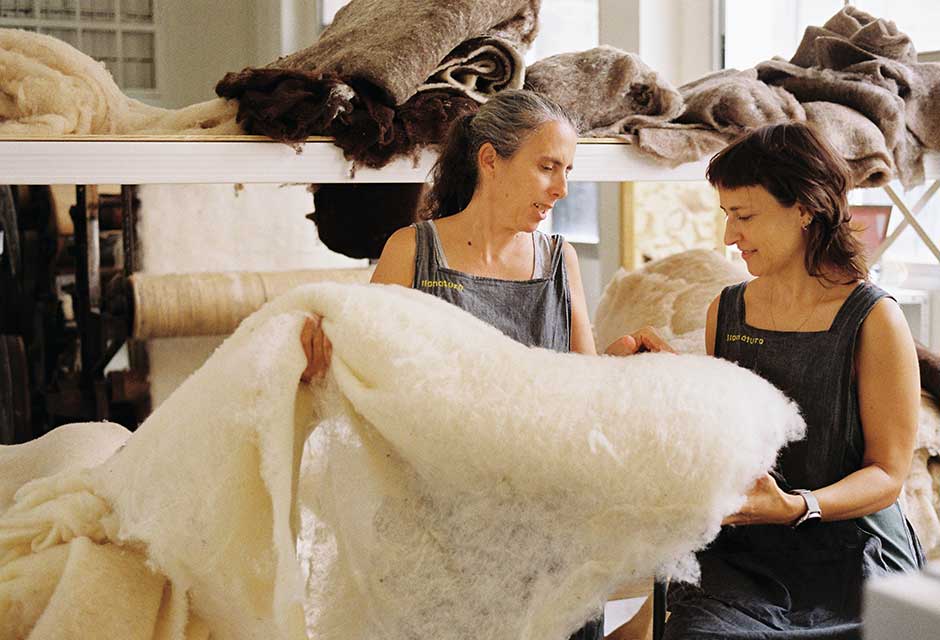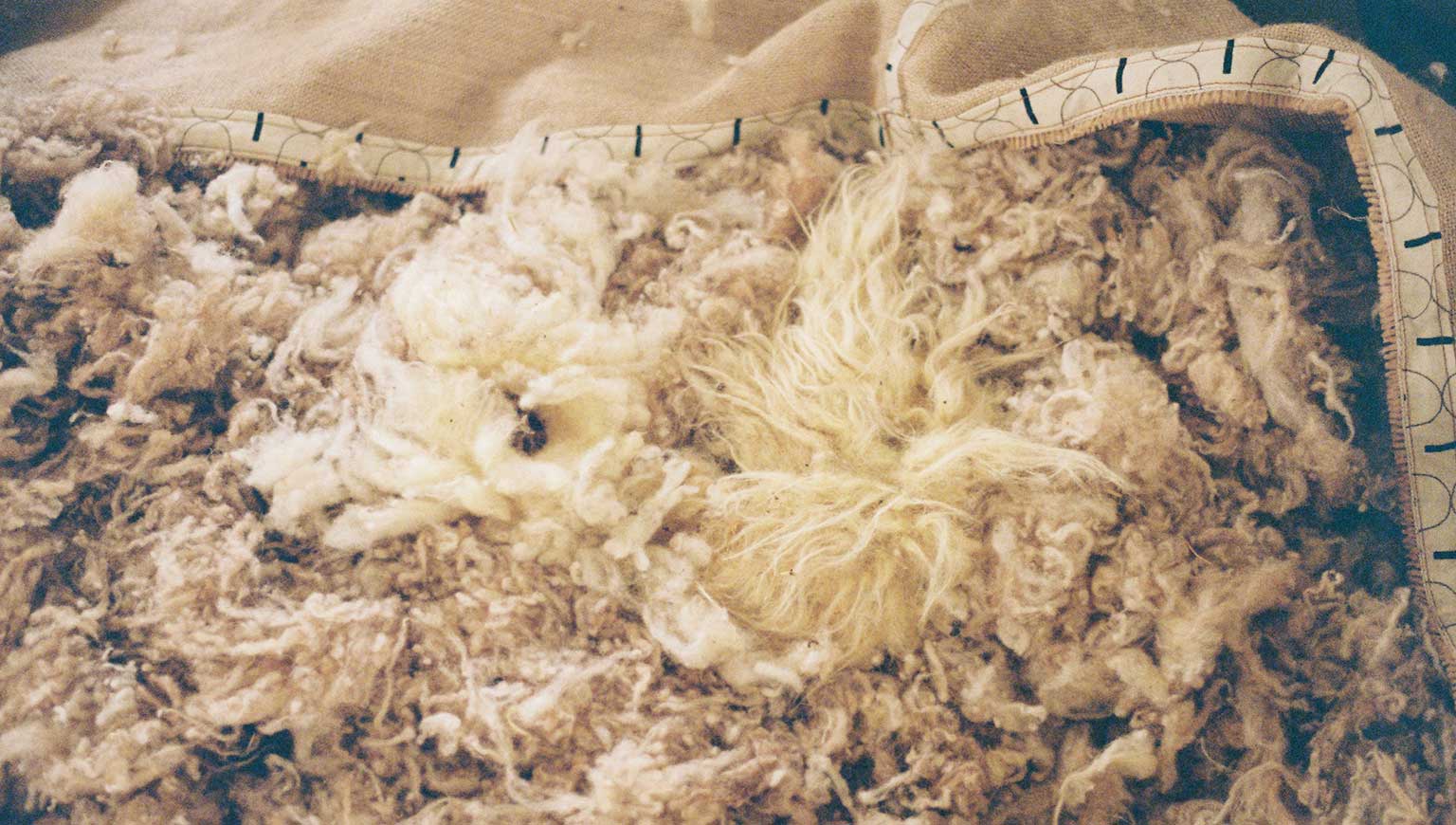 Hi both of you. Could you start by introducing yourselves? How did you meet each other and come to collaborate?
Eugenia: Gemma was born in Barcelona and I grew up in Argentina. Our professional partnership began when a mutual friend of ours introduced us during the pandemic. Individually we had faced our own kind of professional crises at different times. After being fired from my job as a clerk, I turned to fibre arts in 2013. When I met Gemma, she had already worked more than 15 years as an environmental consultant, and was looking to switch career paths. From that moment, we started to devise the project that eventually became Llanatura.
At the centre of our vision was the idea to support the local economy and environment by keeping every step of the manufacturing local. Because Mallorca is an island, it is neither viable nor ecological to send the wool to be washed in another territory. We started to collaborate, united by our love for Mallorquin sheeps wool and the shared purpose of creating a professional project with an environmental and social purpose. By transforming waste into a textile resource, we realised we could have a positive impact not only on our land, but also by creating opportunities for vulnerable people to earn a living.
Llanatura is what it is today thanks to the trust and work that the Fundació Es Garrover has placed in the project since the beginning of 2021. Currently working in Llanatura with the material are five people: Eugenia, Gemma, Pere, Elisabet and Carmen. We also work with six other people who work remotely to promote Llanatura's success: Joan, Maria C., Santi, Bàrbara, Maria M, Sebastià.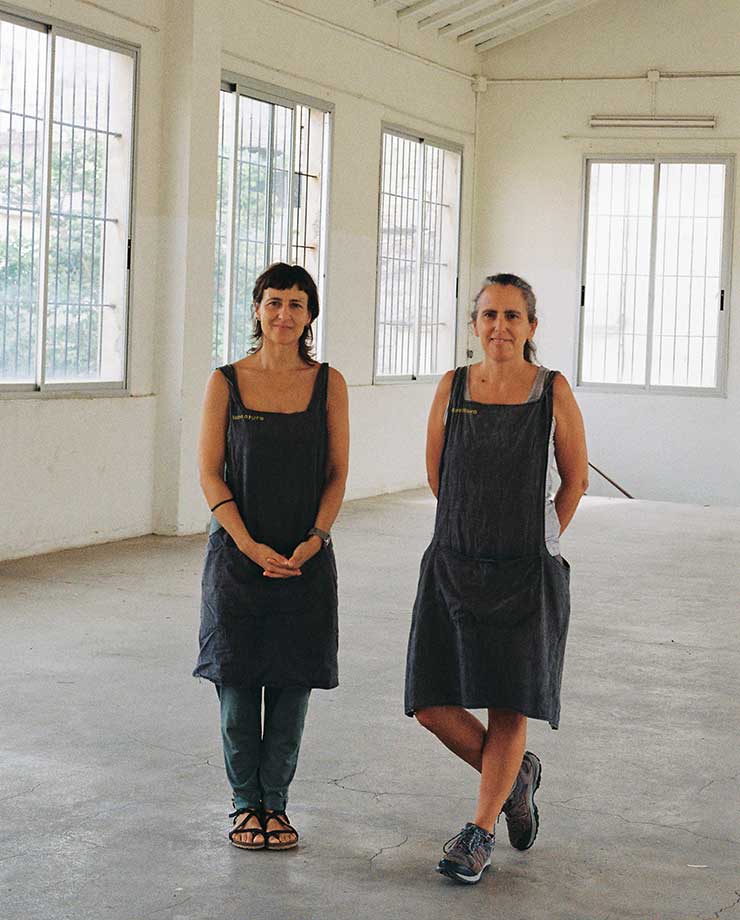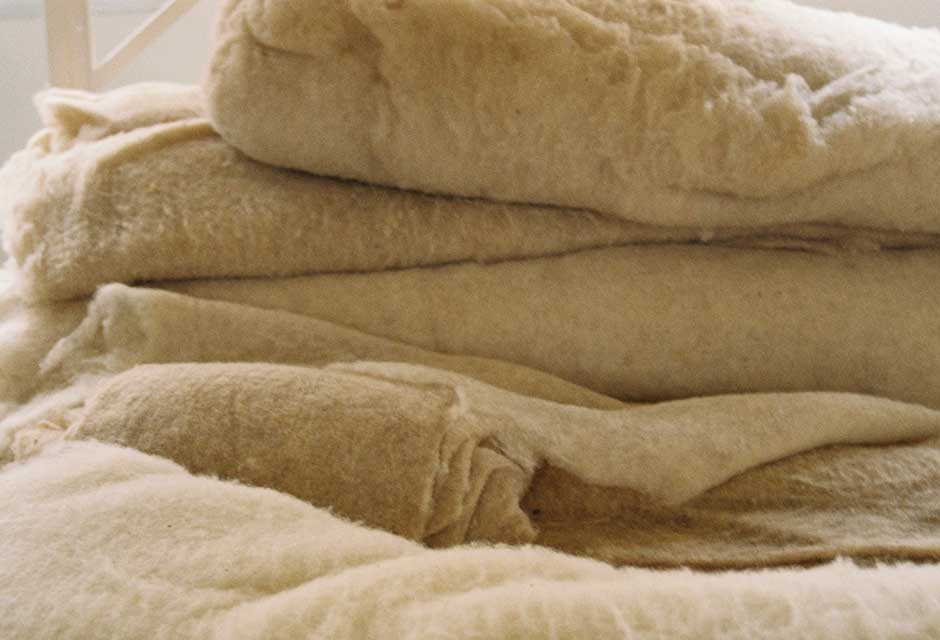 Llanatura focuses on the artisanal conversion of lambs wool from waste to resource. Can you explain a little more about Llanatura and its focus on sustainability?
Wool is a wonderful fibre: local, renewable and biodegradable. If people wanted to reinvent it, they wouldn't be able to because of its complex chemical and physical structure. However unique it is, only 1% of the world's fabric production is made of wool and this is due to a number of reasons: Globalisation (distant production due to wage disparities), the excessive tertiarization of the textile industry (complex supply chains), and the introduction of synthetic fibres into the textile market. From our island, and from our artisanal capacity, we want to reverse this global reality as it has strong negative consequences on the future survival of people and the planet.
Action, nature and transparency make up llanatura's DNA. The name, Llanatura, joins three words in Catalan: llana (wool) + natura (nature) + atura (stop). Llanatura summarises the meaning behind our work: the intention to revalue our wool, a local renewable material that comes from nature, the rural environment that we want to preserve, and contribute to the movement to stop this crazy system of consumption and unsustainable production (excessive capitalism, resource extraction, etc.).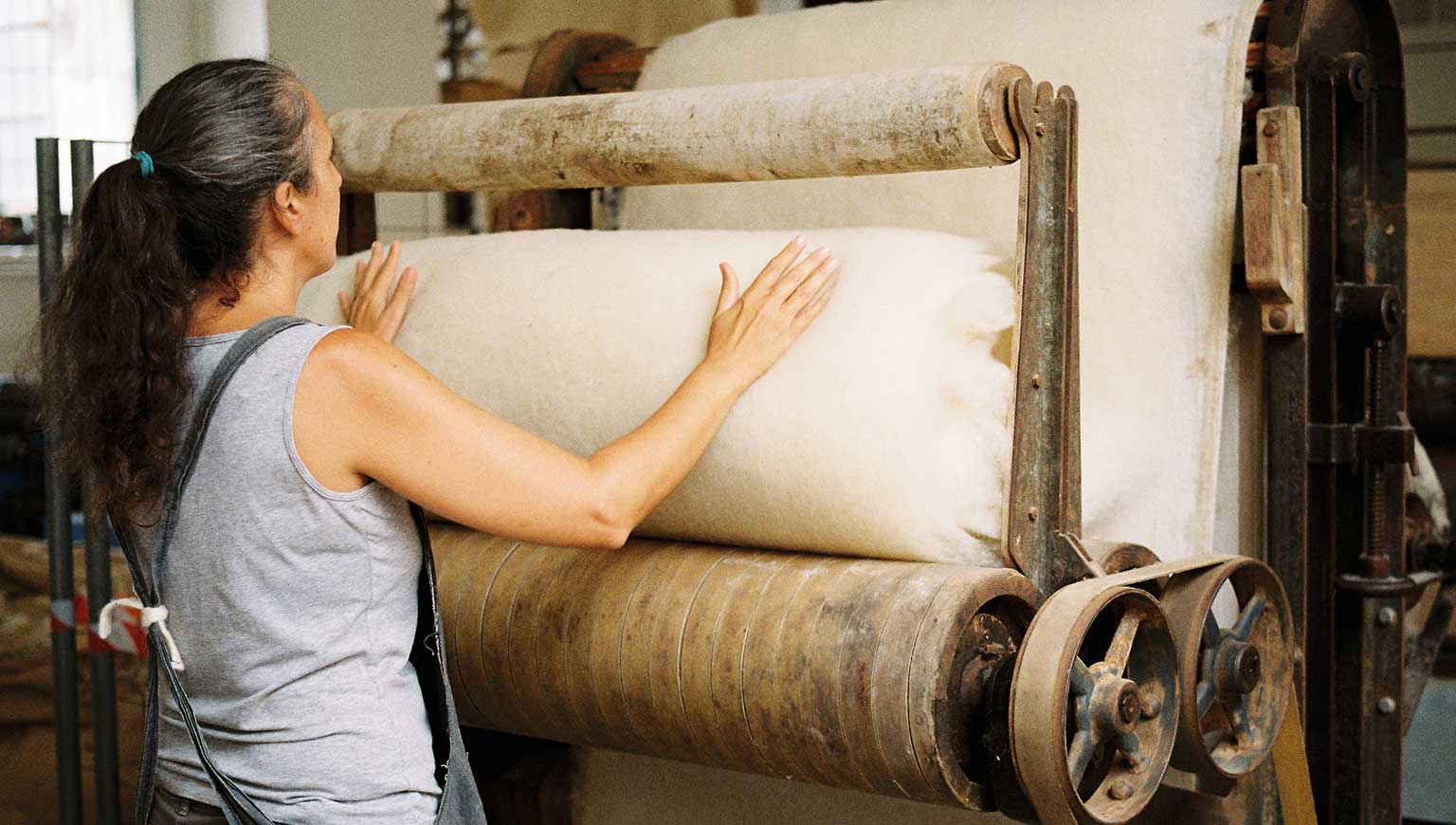 You have a lovely open-plan factory with beautiful natural lighting. What is your favourite thing about working in this space?
What we like the most about this space is its history. We are proud to give life back to an old shoe factory where the first salaried women worked in Inca. I think it breathes very good energy. A fun fact we like to tell is that at 7h and 15h an old alarm still sounds which used to mark the start and end of the women's work shift.
How long has Mallorca been your home? What does the island give you that you can't get anywhere else?
Eugenia: I moved here in 2001 and Gemma came in 2013. We feel that Mallorca is our land. We live here with our families and many friends and this is what makes a new place feel like home. We are fascinated by our continuous discovery of the natural and cultural heritage of the island (Talaiotic remains, caves, etc.). Being in Mallorca is also special because of the proximity we have to nature: having the sea and the Serra de Tramuntana so close is amazing.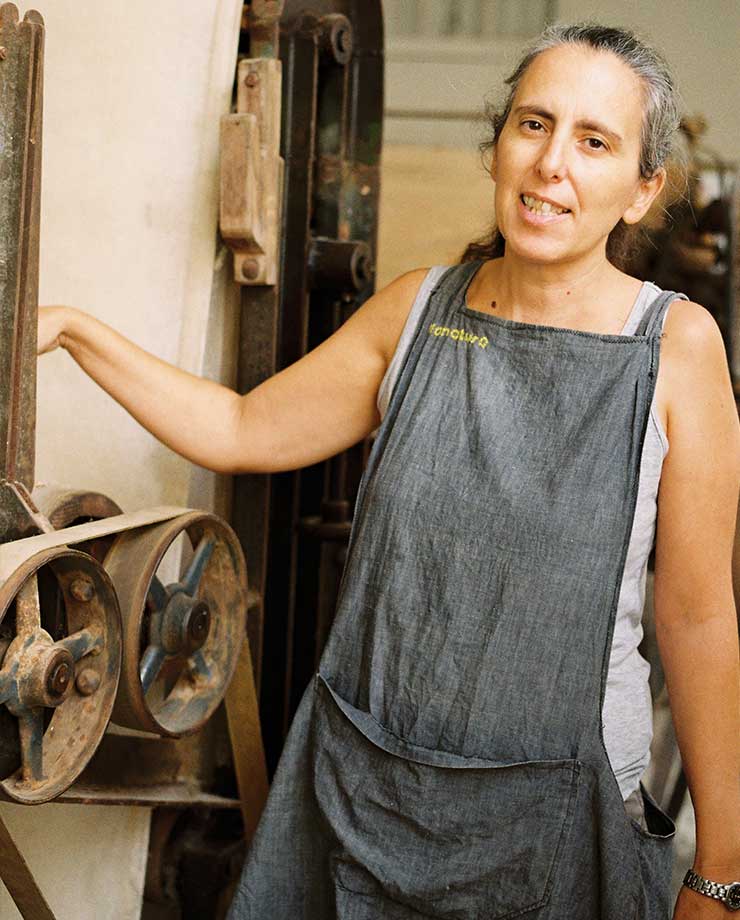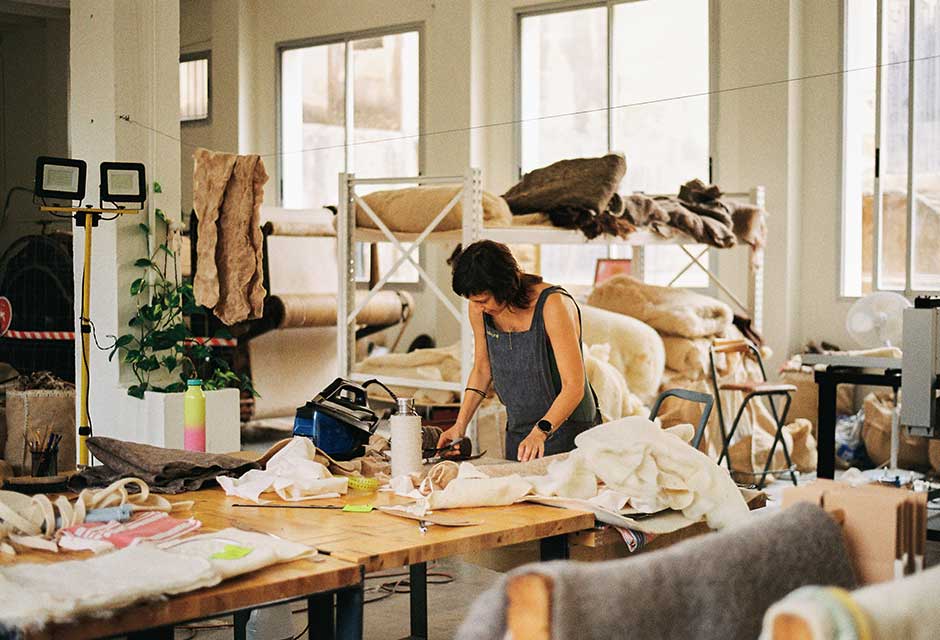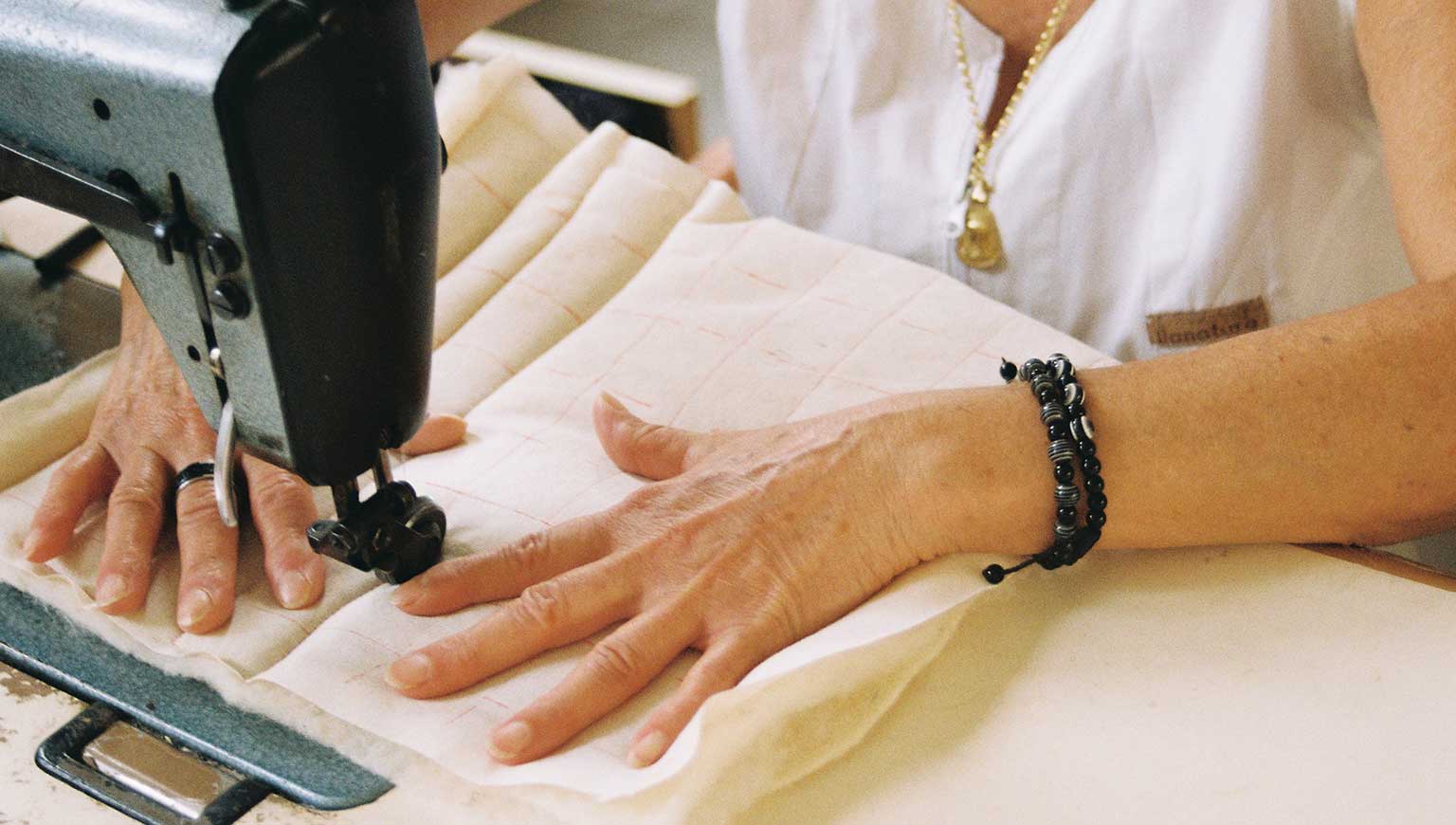 You mentioned, that you are working with the Fundació Es Garrover, an organization that promotes the inclusion of people with mental health disorders. Can you tell us a little more about this partnership and how it came about?
We are very proud of this partnership. The Fundació Es Garrover is a non-profit organisation that supports people with mental health disorder diagnosis, offering them a comprehensive support system so that they can be more autonomous. For two years (March 2020 to March 2023), we've had trainees from the program working with Llanatura. Through this partnership, we hope to help destigmatize mental illness. Working with wool allows us to connect hands, mind and hearts, and this can be healing for everyone.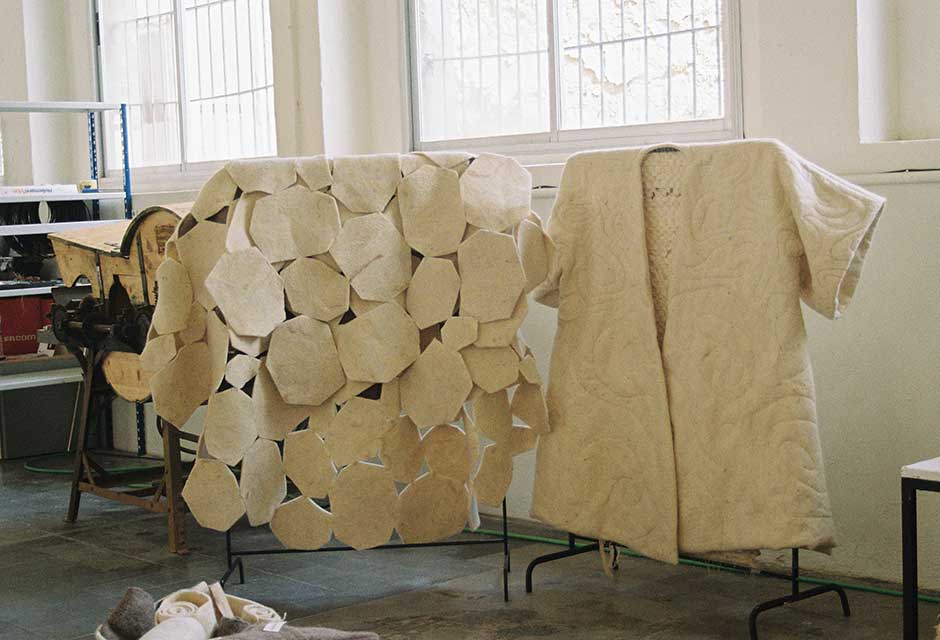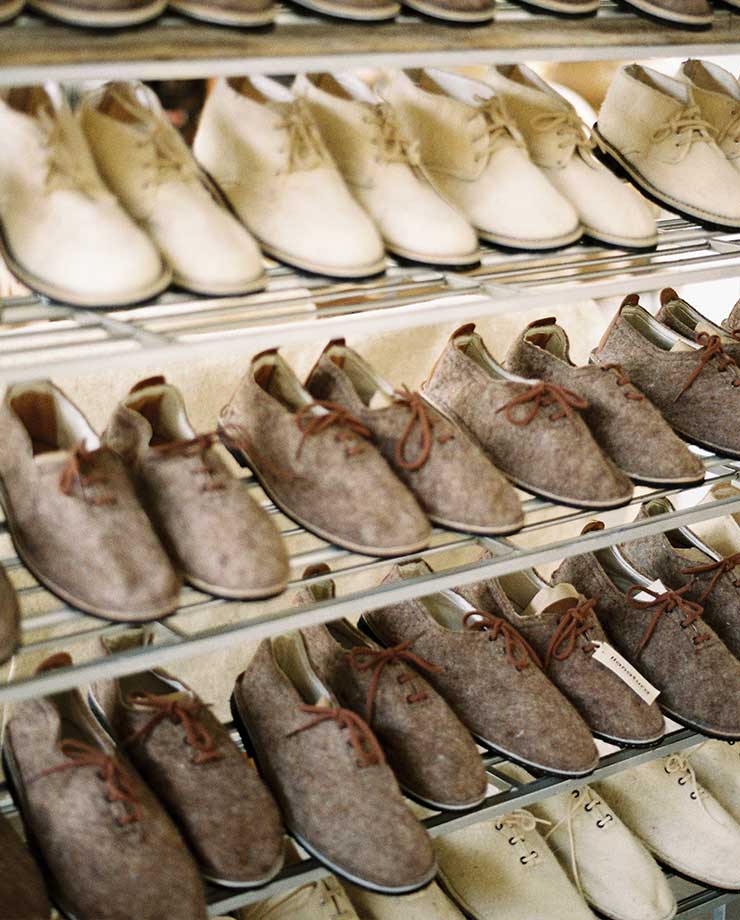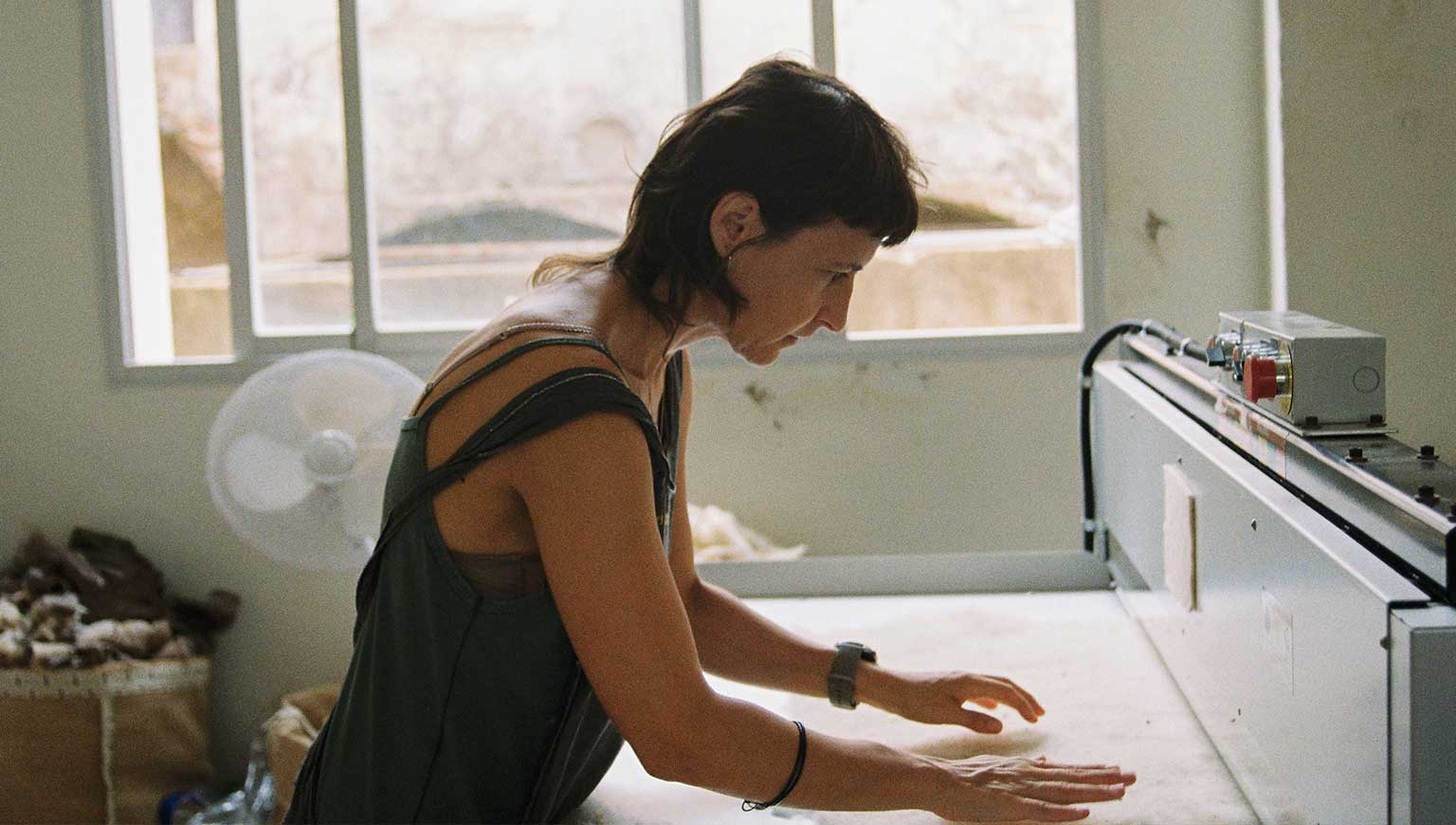 What artistic partnerships are you most proud of?
Elisabeth Colom has helped transform our passion project into a purposeful brand. We invited her to our workshop and we connected right away. With her as a creative consultant we have generated our current Llanatura brand identity (aesthetics and design). We also have meaningful collaborations with textile artist, Adriana Meunie and clothing brand, Accidente Con Flores. We are always open to new ideas and partnerships!
Does Llatura have any exciting plans for the future?
We want to use our space to dynamize our work with informative and artistic projects that have a holistic approach (textile, science, art, nature, circular economy, mental health, etc). We believe that the world is too compartmentalised and thus it is not possible to find solutions or to move forward or innovate. Wool has the potential to connect the primary, secondary and tertiary sectors of production. With this approach, we would like to develop projects such as artistic residences, conferences, competitions, etc. By generating enriching collaborations with a creative network of artists and designers, we want to create functional and beautiful products which demonstrate the full potential of wool as a material.
That sounds fantastic. Many thanks for the inspiring interview!