Experimental Painting Class in Deià
DATE
LANGUAGE
English, Spanish
Explore your creativity through drawing and painting
with Lucia Maraver
Set between the Tramuntana Mountains and the Mediterranean Sea, multidisciplinary artist, Lucía Maraver, hosts an experimental painting workshop on her marvelously terrace of her Finca in Deià. The focus of this course lies on drawing and painting to explore our creativity and lose limitations when painting.
Lucía proposes different exercises and according to your mood or inspiration, you can choose to paint the stunning landscape or going wild on the canvas. Whether you have always dreamed of being an artist, or would just like to try out something new, it's certain you will leave filled with a sense of achievement and inspired by Deià's unique surroundings.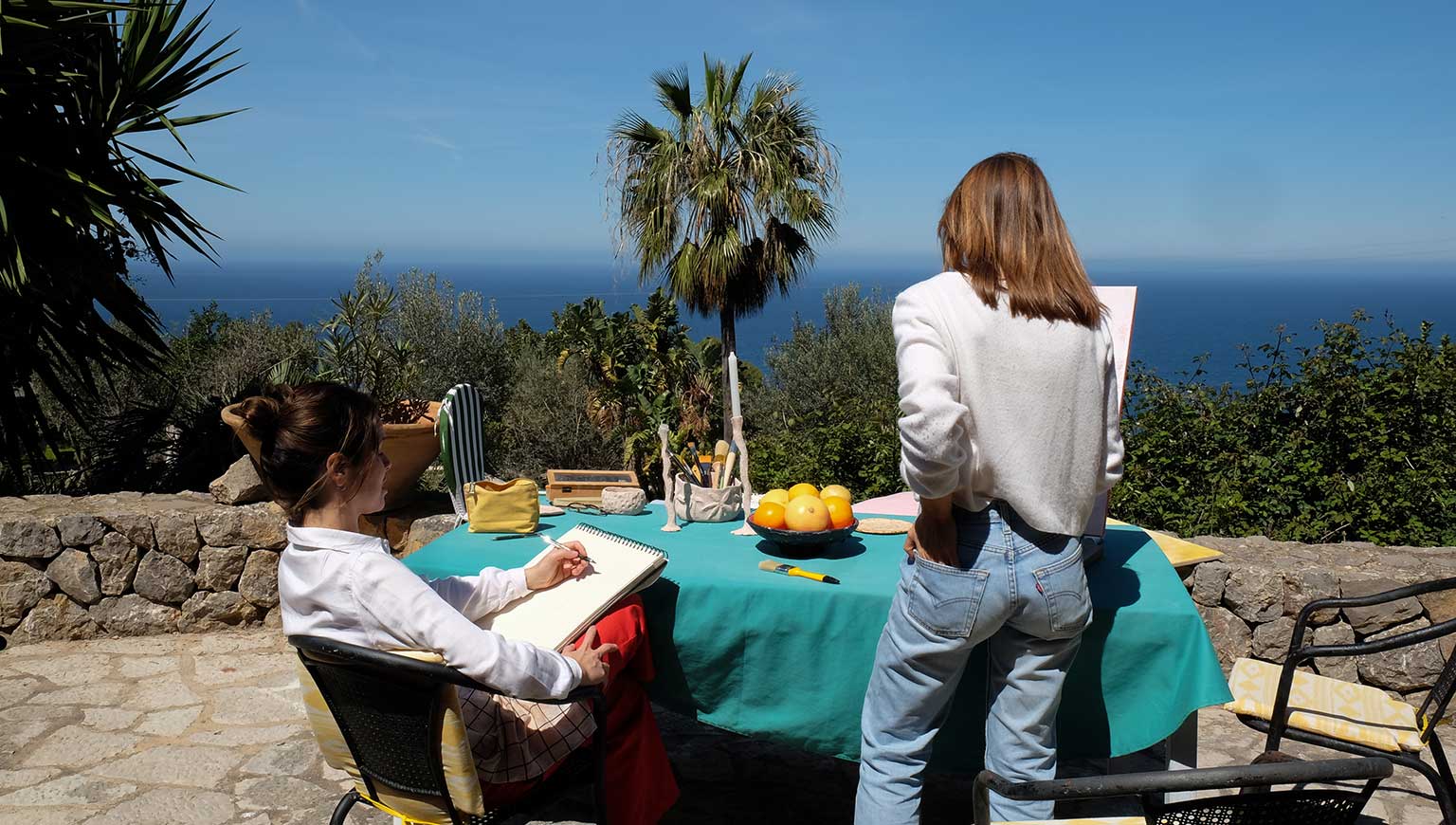 Lucia's outdoor studio next to the sea is located in Deià, famous as the artist village of Mallorca. Art in Deià is everywhere. Many of the village's residents descend from the bohemian generation, lured here by the light and landscape.
Before or after her class there are plenty of possibilities for you:
Lucia recommends to go swimming in Llucalcari or Son Beltran and have lunch in Cala Deia in front of the sea. You should also not miss a beautiful walk through the center of Deià and see her's friend exclusive shop GAADART.
.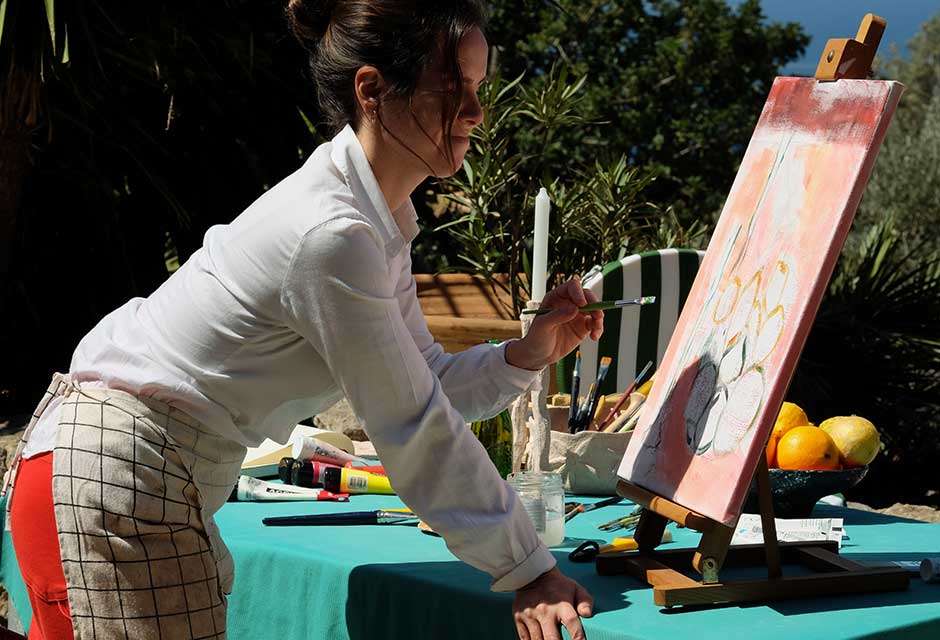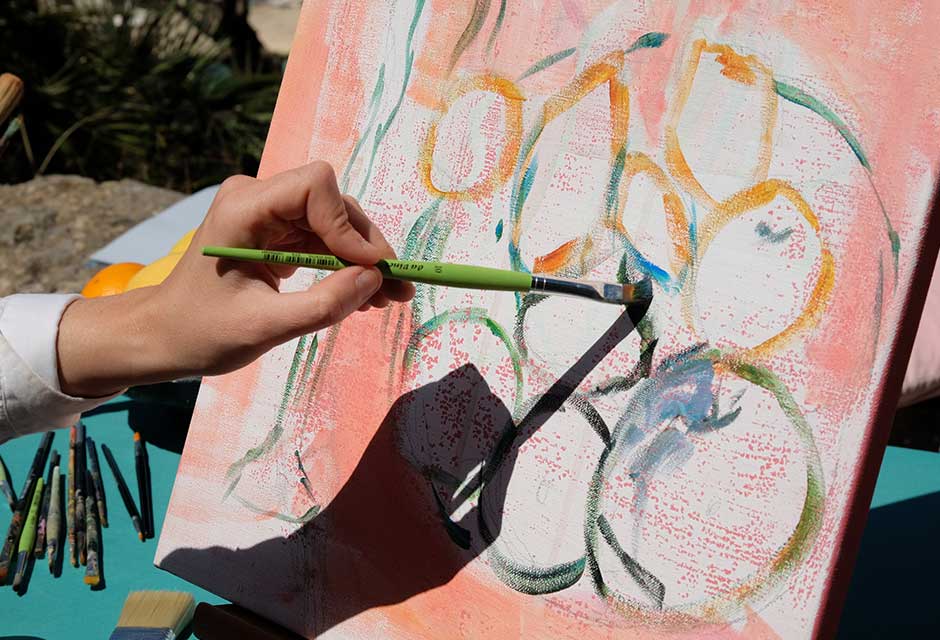 What you might want to know
The class will be taught in English, but Lucía can switch to Spanish or Catalan anytime
No previous experience or knowledge required
No special clothes required
If you wish we can ship your finished painting to your home
What you get
Fun and freedom in your creative process
Knowledge about the history of creative Deià
All materials are included
Drinks
What you take home
A painting made by your own
A lot of inspiration and beautiful memories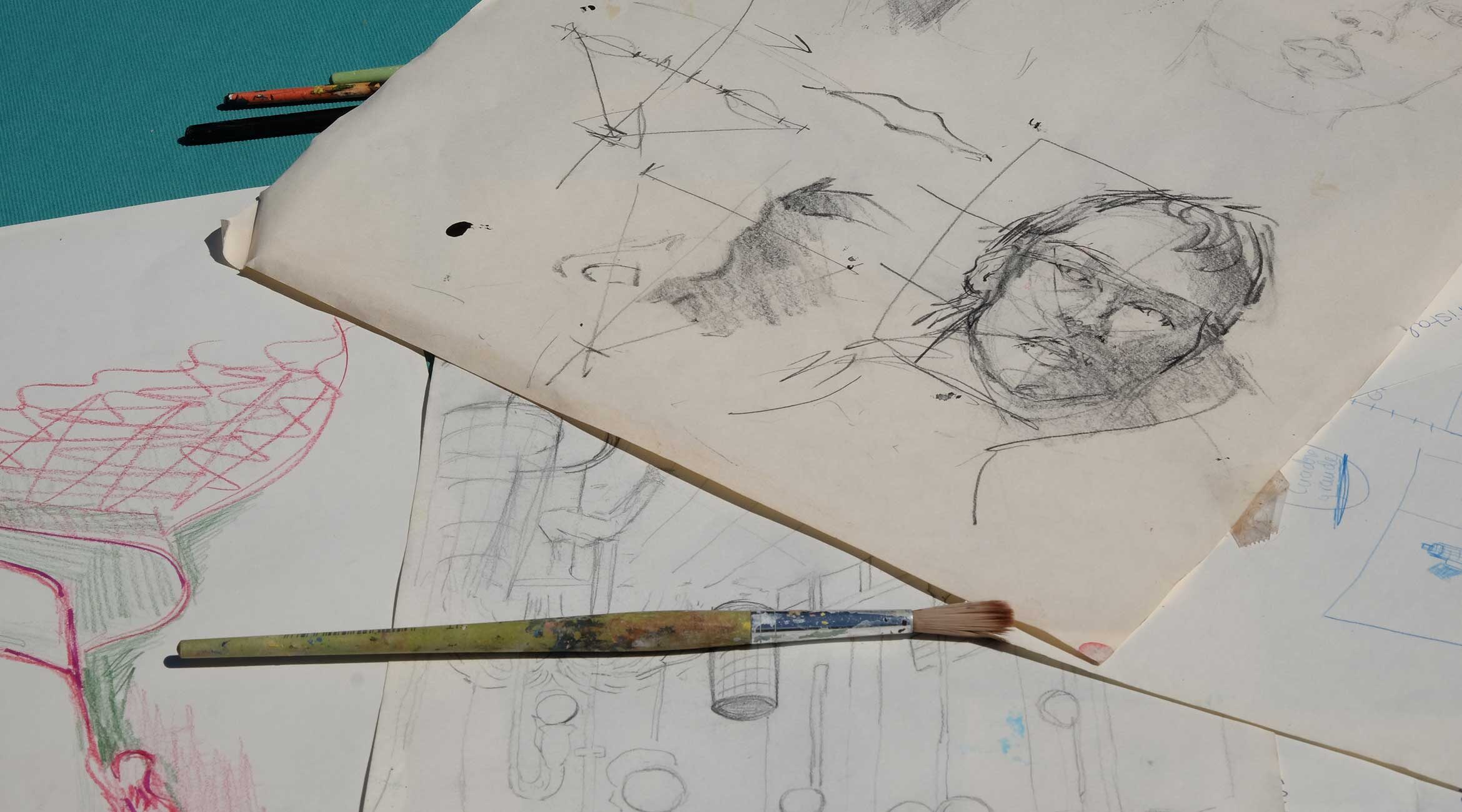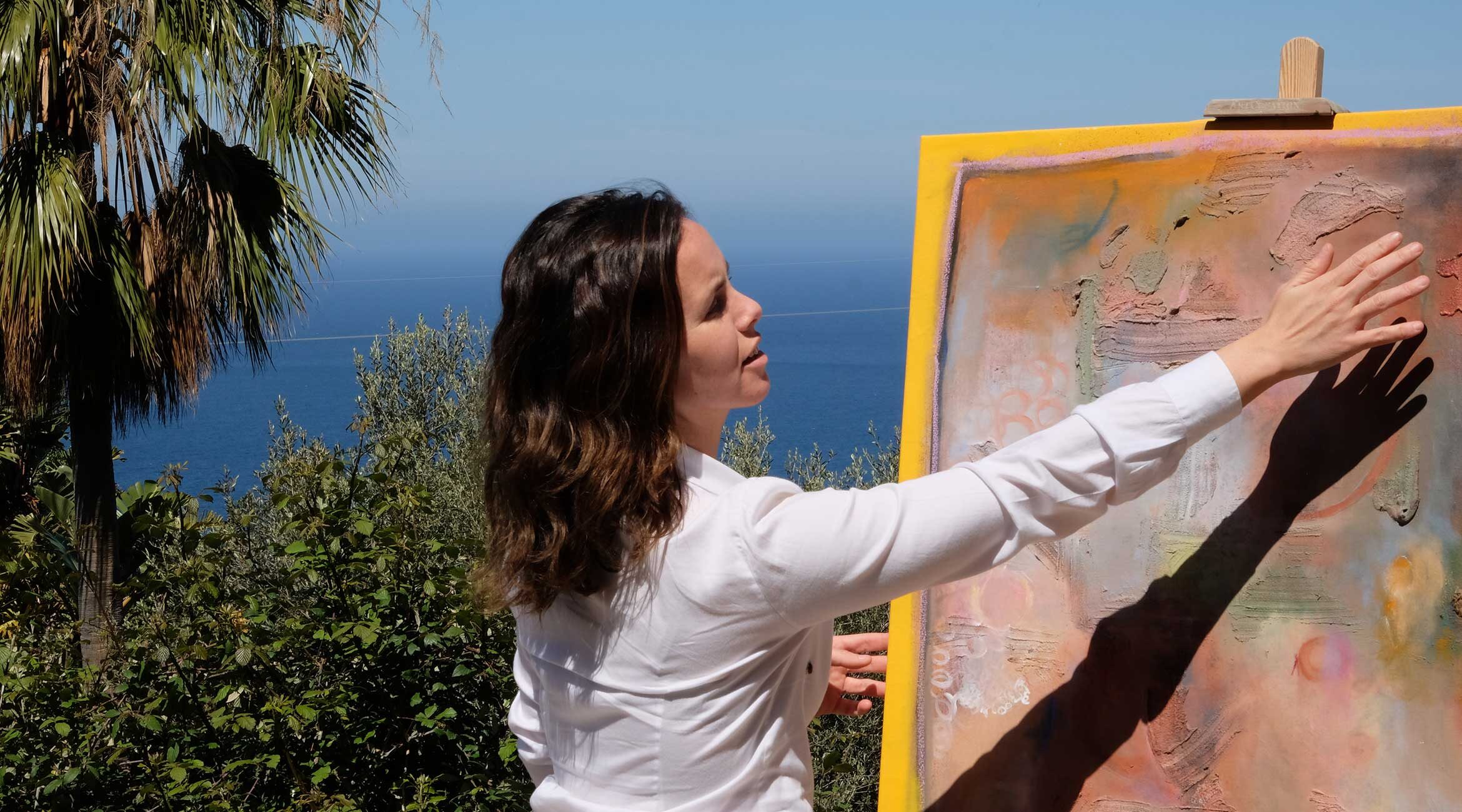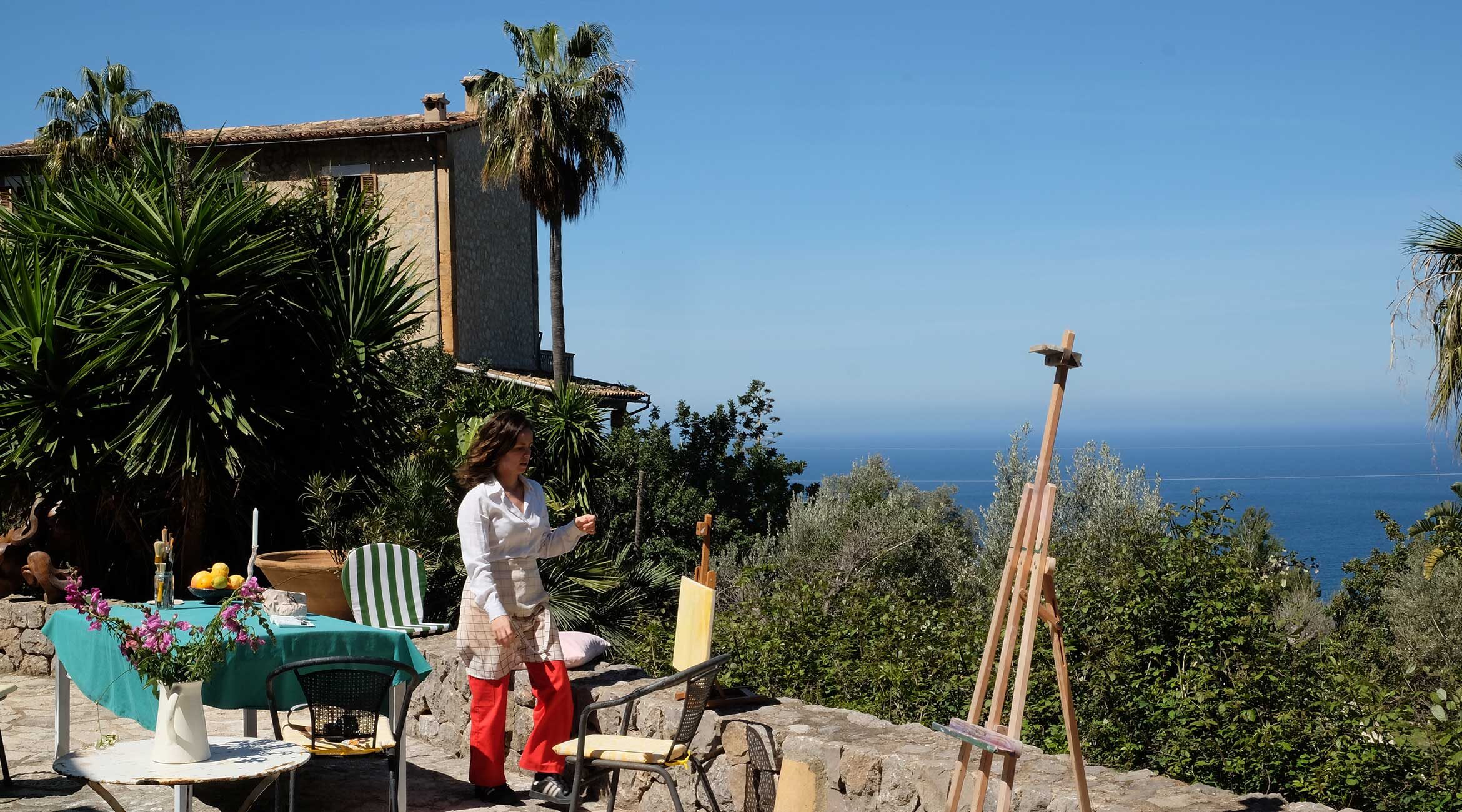 Lucía Maraver, Artist
"Painting is the nearest expression of my essence and my wildest thoughts and feelings."
Get to know Lucía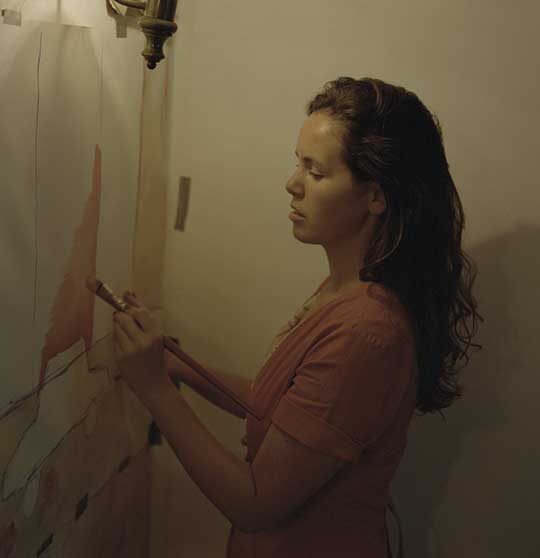 Can't find what you are looking for?
The class is already booked? The course date doesn't fit with your holidays? Don't be shy! We are happy to offer personalized workshops, too.
CONTACT US
Classes by the same Artist
Drawing & Painting Almond Blossom Painting Class Anne-Kathrein Erban

There is magic in every beginning - here on Mallorca the new year is often greeted by the first blooms on the almond trees. They slowly emerge as the sunshine becomes stronger and the days get longer again until the trees are covered by a mass of these lovely, tender white and pinkish blooms. It is for this spectacular sight that some people come here specifically at this time of the year. Come and join a very small group of similar minds, mindful people with an eye for the beauty of the small things around us.

Campos, 73€

English, German

Learn More

Drawing & Painting The Deep Blue Sea Anne-Kathrein Erban

Having a little winter blues? Images of sunshine on blue water often help us survive endless grey winter days. With longing we look at photos of holidays by the water. What wonderful colours! Join us to paint a water scene in Acrylics in this outdoor class in a Finca in Campos.

Campos, 80€

English, German

Learn More

Drawing & Painting Taking your Pencil for a Walk Anne-Kathrein Erban

Drawing means taking time, learning to see, embracing the moment, sharpening your senses – and at the same time it is a fantastic way to get away from everyday life. As the wonderful artist and teacher Paul Klee said, "Drawing is the art of taking lines for a walk".

Cala Figuera (Santanyí), 65€

English, German

Learn More