Jewelry-Making: Basic Class
DATE
LANGUAGE
English, Italian, Spanish
Feel the Metal (2-hour class)
with Helena Nieto
Helena opens the doors of her home-studio in Sóller to share her experience gained in recent years with metal applied to "Contemporary Jewelry". This unique capsule workshop format for dada-days focuses on people who want to learn more about jewelry in a short 2-hour class (we also offer a longer and more profound course, see here).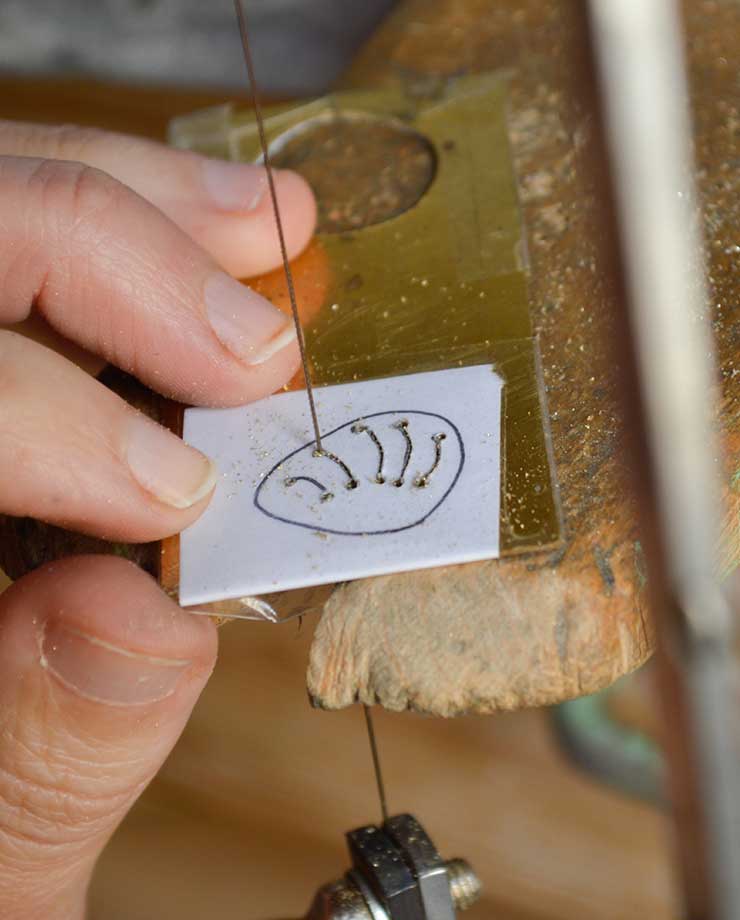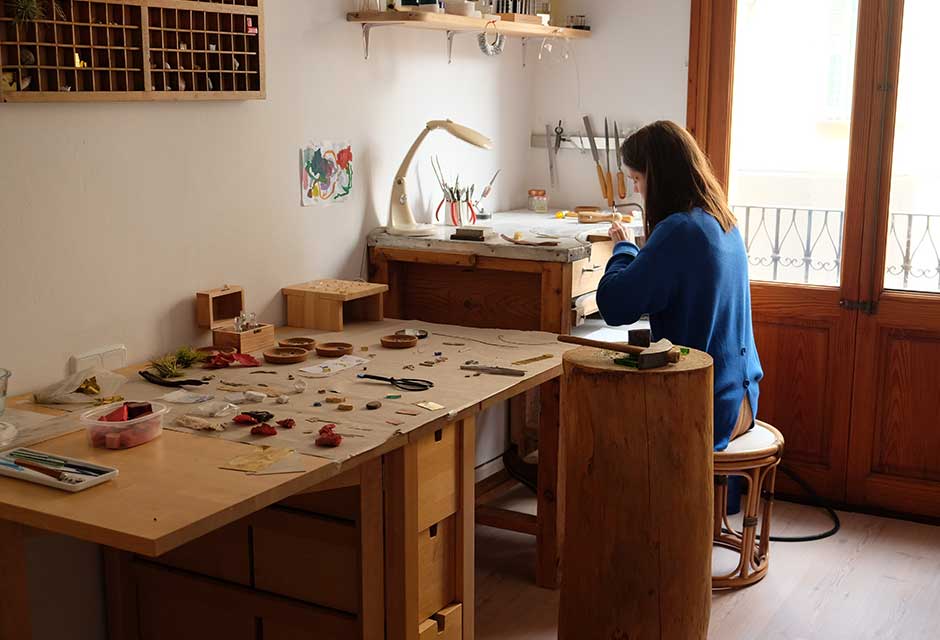 During Helena's class, you will acquire the basics and necessary knowledge to start in the exciting world of jewelry. Working at home allows Helena to offer special attention to you. Her individual class create a familiar and welcoming environment. Helena is able to teach you in English, Spanish or Italian and any doubts and concerns can be solved comfortably.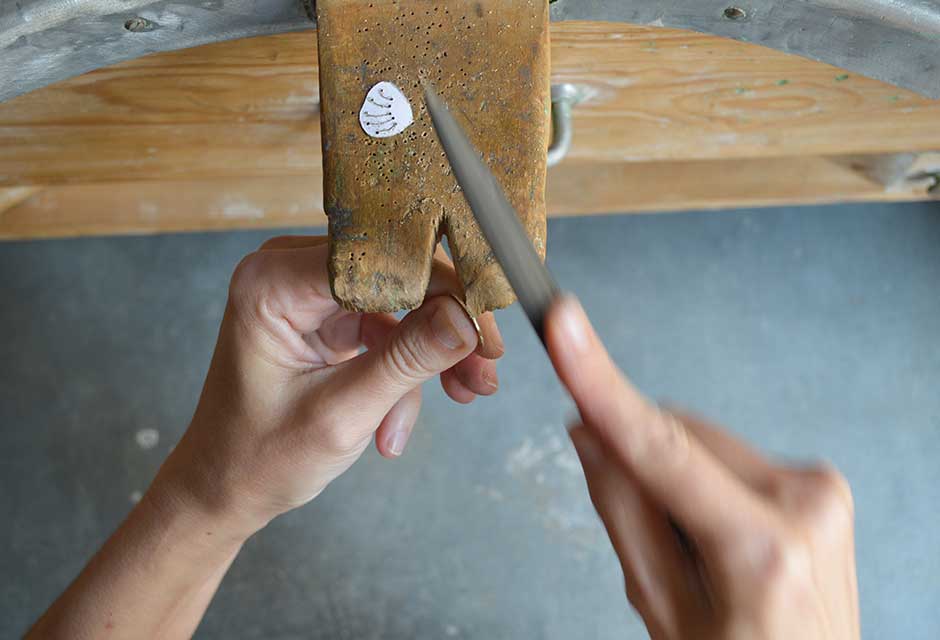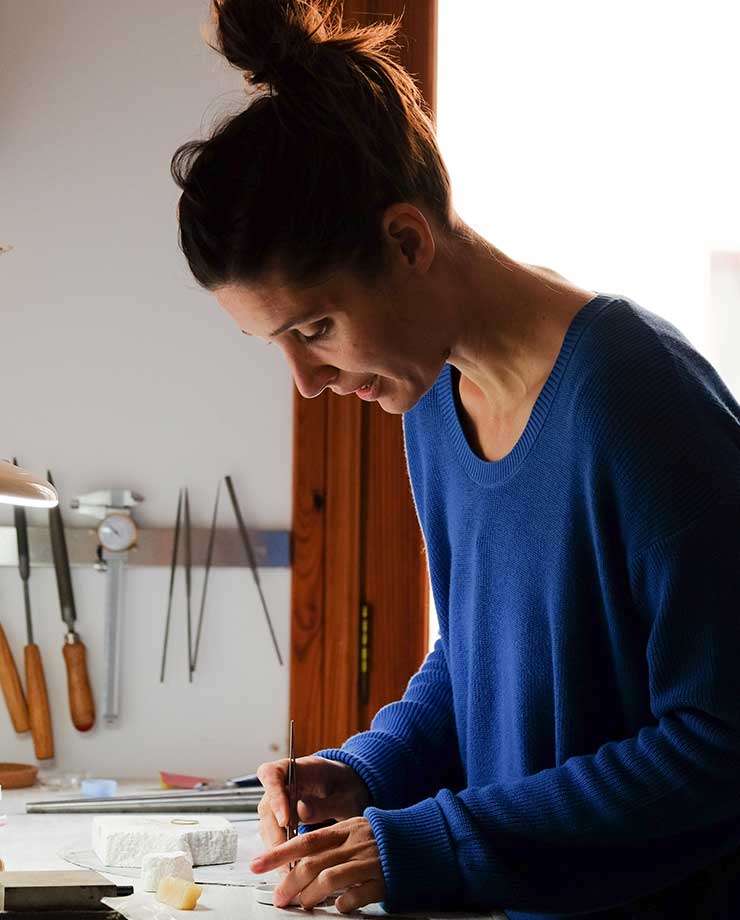 Helena is going to show you the basic techniques, materials and tools step by step. You will learn to transfer a sketch to metal, cut, file, sand and drill. You will know the basic tools and how to use them. Different finishes on the metal will be seen: matte, polished, diamond bur.
After the class, your sawing pendant in your very own design will be finished and you can take it home.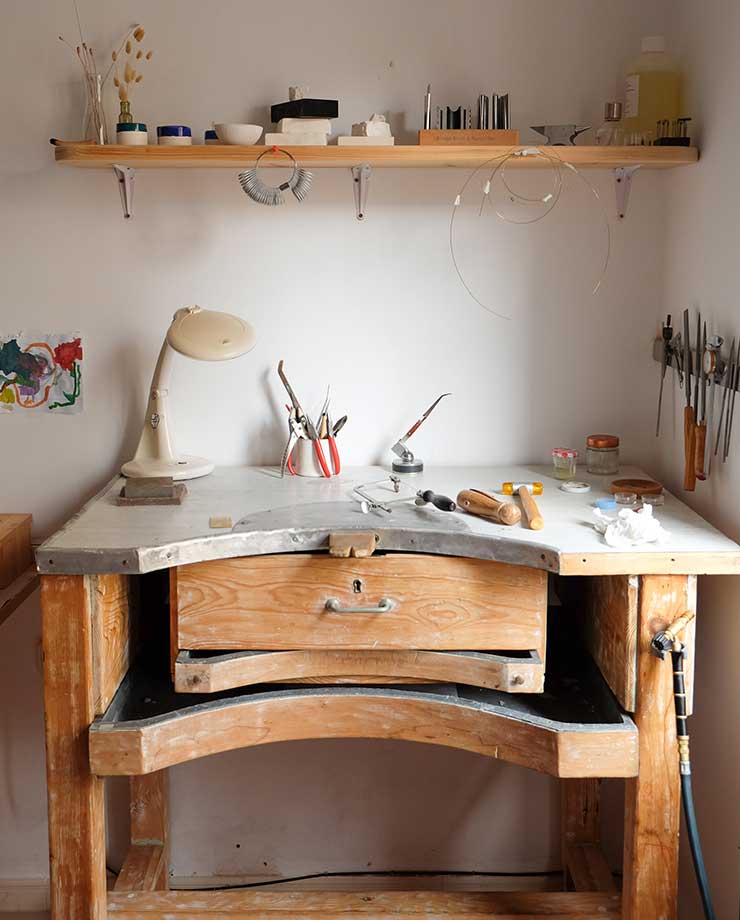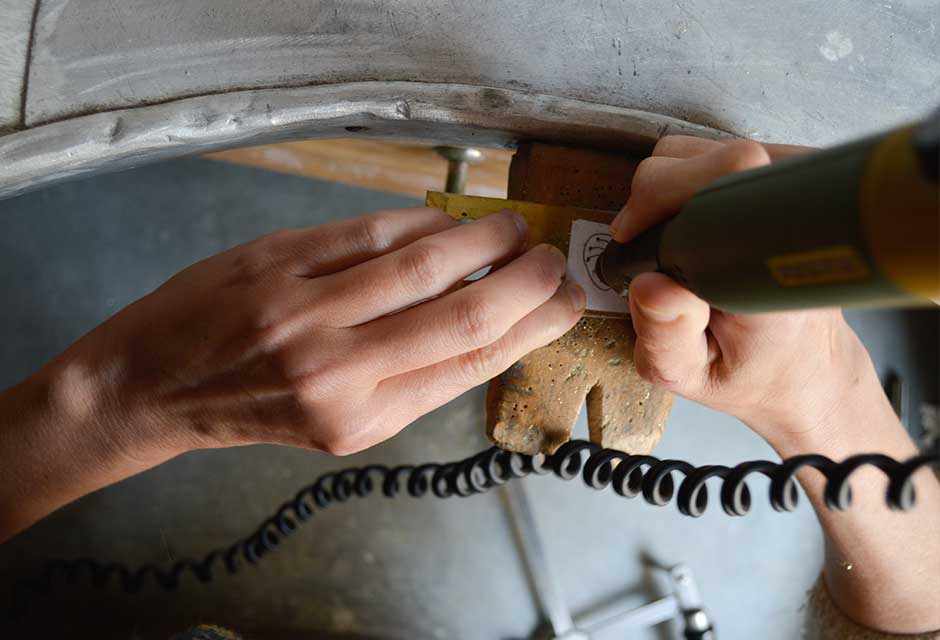 You will work with brass, although the technique is the same for metals with similar properties such as gold, silver, copper and nickel silver.
If you prefer to work with silver, Helena provides it to you without any problem. It will have an additional cost that will vary according to the weight of the piece and you can pay it directly in the class. Please note, that in 2 hours it is not possible to make a jewelry that is very big or detailed. If you wish to create something more delicate, please book the 4-hour class with Helena.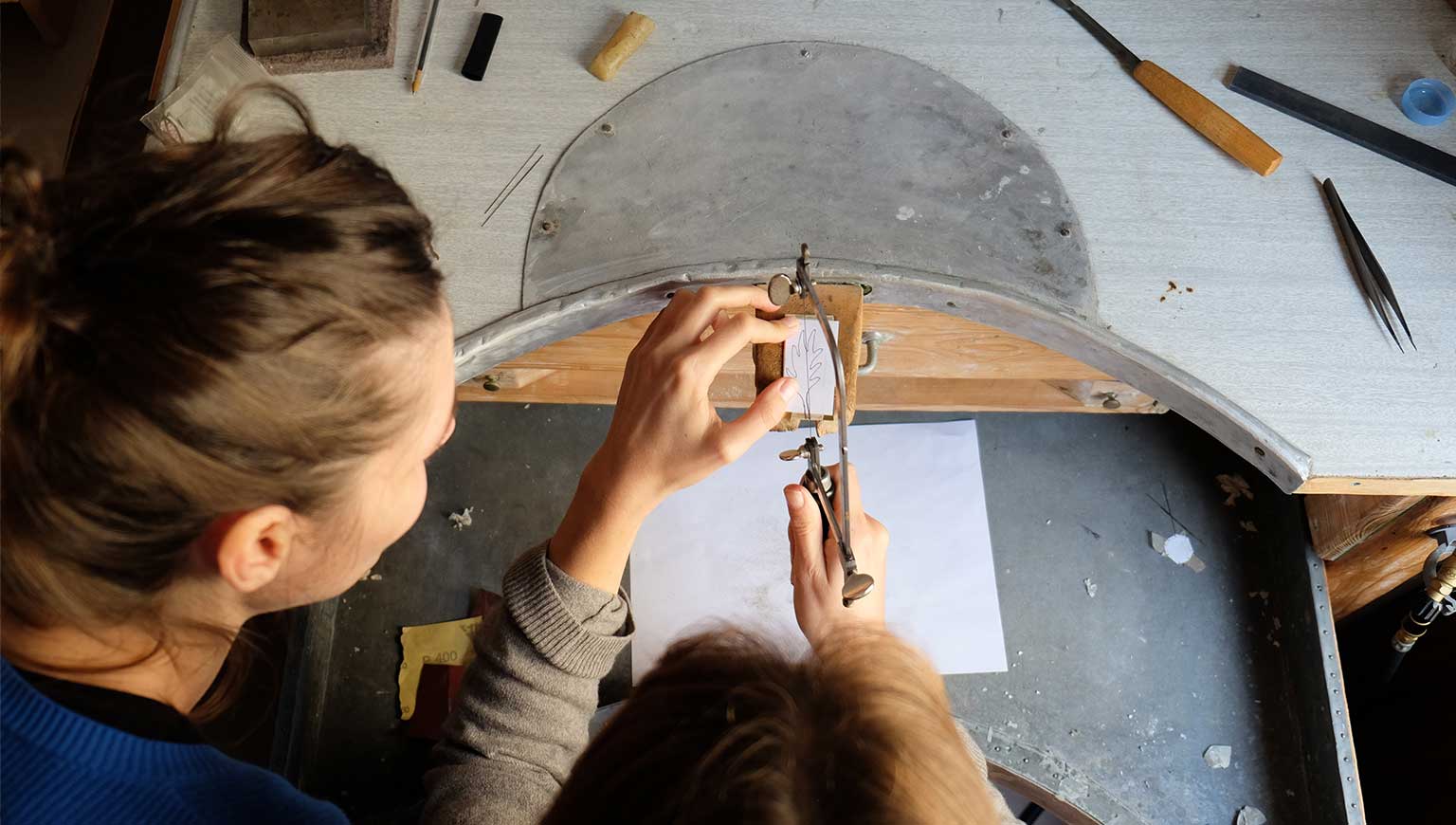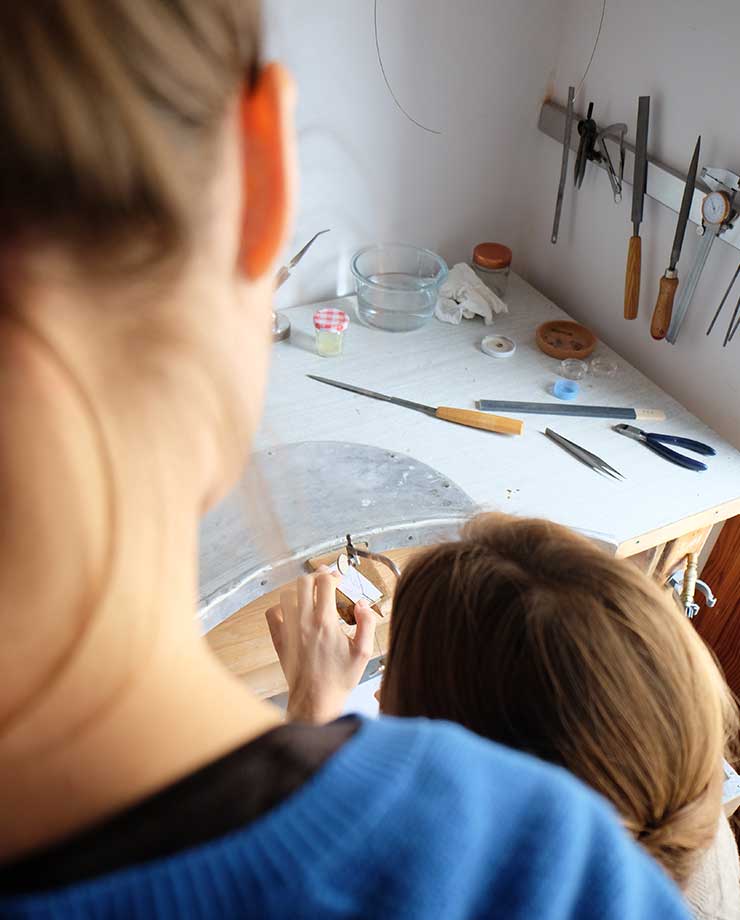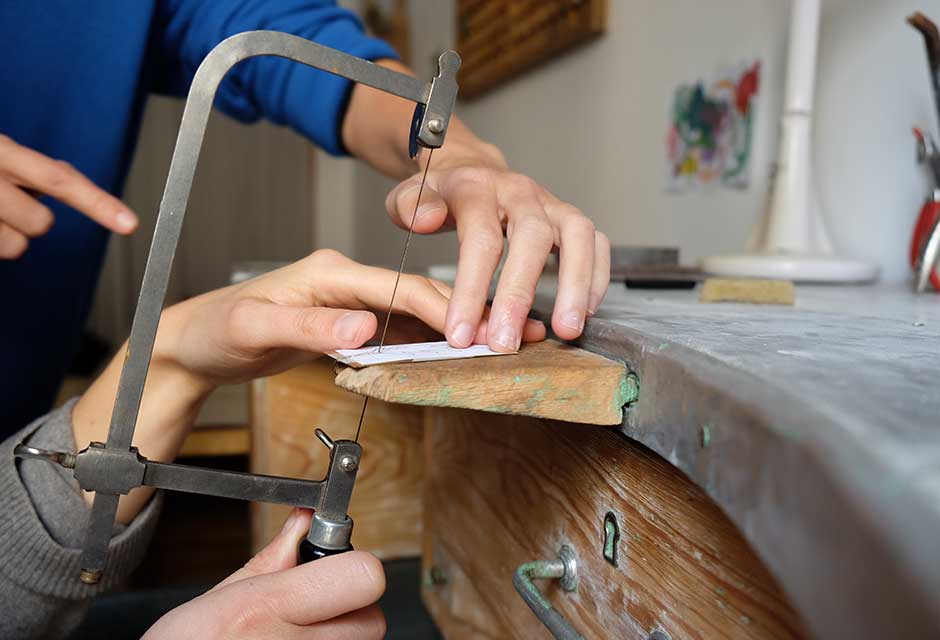 Once you finished, there are plenty of possibilities nearby. You could go to the center of Sóller to have lunch and get to know its beautiful old town, or take the old tram that takes you to the port in 20 minutes where you can spend the afternoon by the sea. There is a tram stop 2 minutes away from Helena's studio.
What you need to know
No previous experience is required
Helena offers a 4-hours Jewelry-Making class, too (s. "classes")
If you prefer to work with silver, there are extra costs
What you Get
All materials are provided
Knowledge about jewelry tools and materials
Experiences in making jewelry
Helena is able to teach you in English, Spanish or Italian
What you take home
The basic rules for jewelry
A sawing pendant made by your own
A lot of inspiration
Classes by the same Artist
Jewelry Make your own Jewelry: Expanded Class Helena Nieto

Helena opens the doors of her home-studio in Sóller to share her experience gained in recent years with metal applied to "Contemporary Jewelry". This unique capsule workshop format for dada-days focuses on people who want to delve into the subject jewelry.

Sóller, 169€

English, Italian, Spanish

Learn More