A mother-daughter team with a shared passion for books and paper
In Carrer Verd in Palma's neighbourhood Son Sardina there is a beautiful house with banana plants and orange trees and if you ring the bell, a tiny white dog called Blas will be the first to welcome you. Behind Taller Verd (Atelier Green) there are the artists Paz Alomar and Adriana Forteza Alomar, mother and daughter working and teaching passionately in their cellar workshop as bookbinders and calligraphers.
If you want to leave a class not only with new craft skills, but also full of inspiration, Taller Verd is the place to go: The bookbinding equipment is in perfect harmony with the calligraphy tools. The fabrics and papers make you want to use them immediately. The atelier has a very personal touch since you can find quotes and objects that inspire the artistic team everywhere around. Find out more about these two lovelies (plus dog Blas) in our interview below.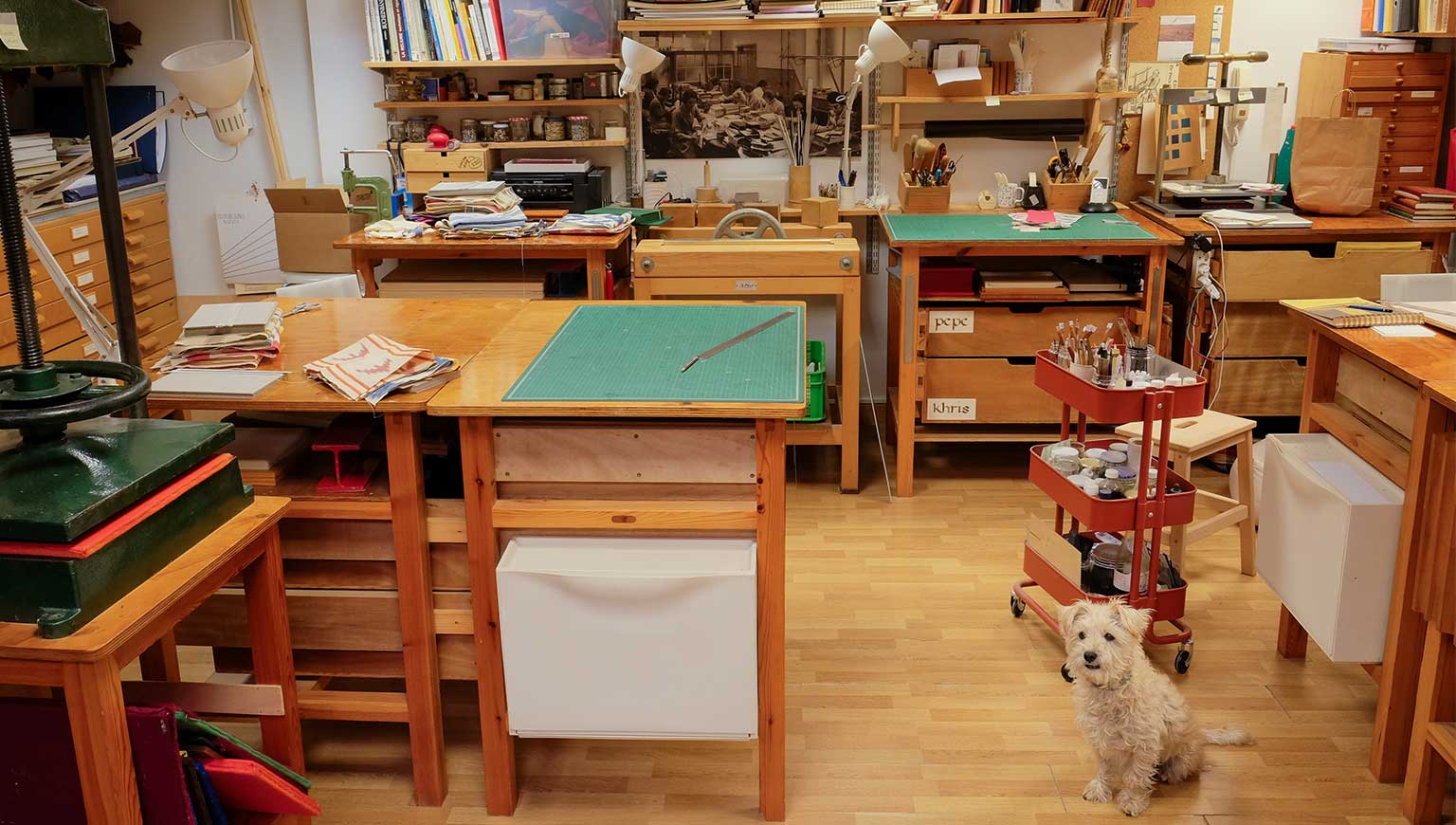 Hello, both of you! First I would like to know a little bit about your creative journeys. Paz, how did you become an artist, what's your training and background?
I feel that I did not become an artist, because I was born an artist.
Regarding bookbinding, I was trained at the school of arts and crafts in Barcelona when I was very young. When I finished my studies, I returned to Palma and set up a workshop. Once they got to know me, they asked me to teach them craft techniques. This is how I ended up teaching bookbinding for 30 years.
Calligraphy entered a few years later from the hand of European calligraphers, especially from Italy and France. Then I fell in love with calligraphy and finished my training by taking an intensive course in Barcelona to acquire the necessary knowledge to also teach calligraphy classes in the bookbinding workshop.
The path of painting has been the product of the evolution of calligraphy, along with my artistic concerns. Calligraphy gave me tools and knowledge to express my inner world. Being a multidisciplinary artist allows me to enrich each one of them with the others.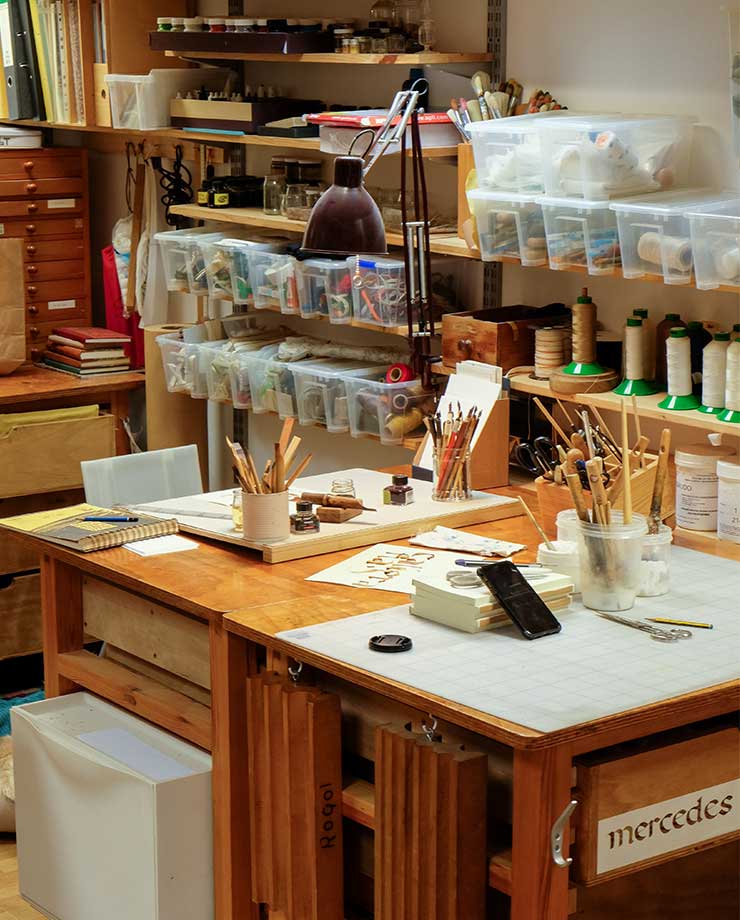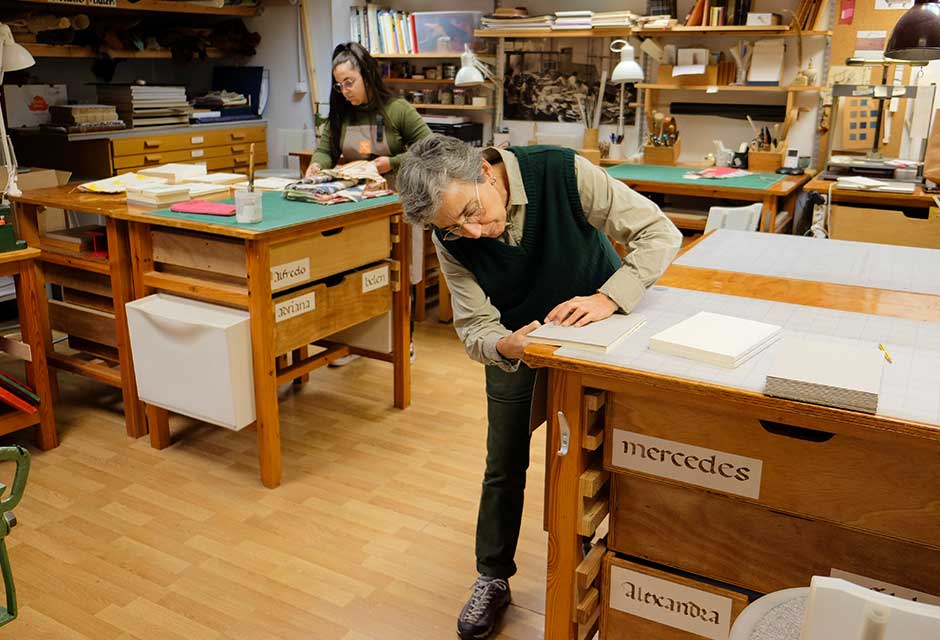 And you, Adriana: Could you describe your creative journey?
I have always had one foot in the workshop of my mum, sometimes in a shy way and other times ready for anything. The workshop has accompanied and complemented me throughout my journey: which began to take shape when I studied a higher cycle in photography and then a HND in graphic design. I also really like drawing, sewing and anything that involves creating with my hands. What I like the most is planning projects that combine different artistic disciplines and experimenting with the sum of their possibilities, creating different results, full of riches and surprises.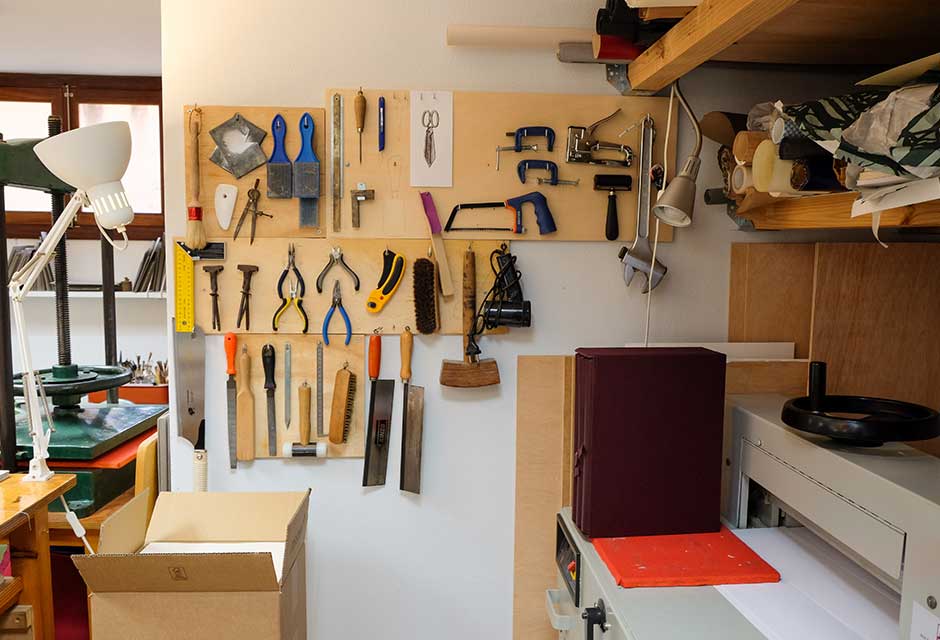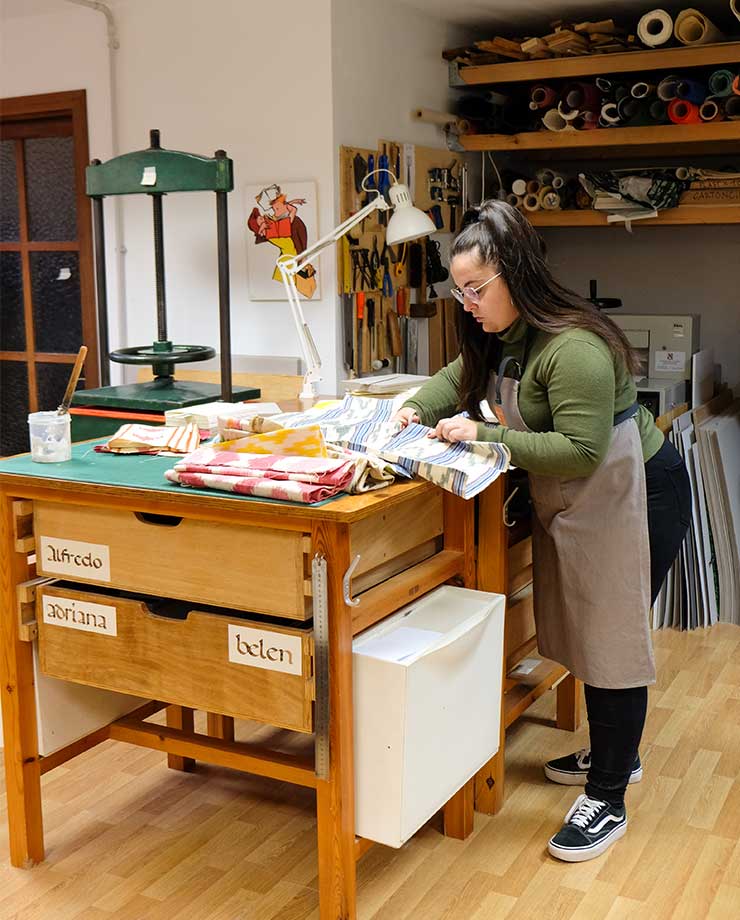 What fascinates you about bookbinding?
Bookbinding brings us many different things. On the one hand the craft and the technique that allows us to preserve and give value to the world of the book. On the other hand, it has a creative side that allows us to group all the ideas in a single container (book, folder, box…) in all the forms and needs that we can imagine. Finally, it has a mindfulness side, bookbinding, like calligraphy, forces you to be in the present moment, here and now, and that means disconnecting from the worries and thoughts of the outside world. Also, working with your hands reconnects you with yourself and empowers you to see the results you can achieve. What fascinates us most about bookbinding is all the possibilities, perspectives and learning that it offers us beyond the discipline of the art of bookbinding.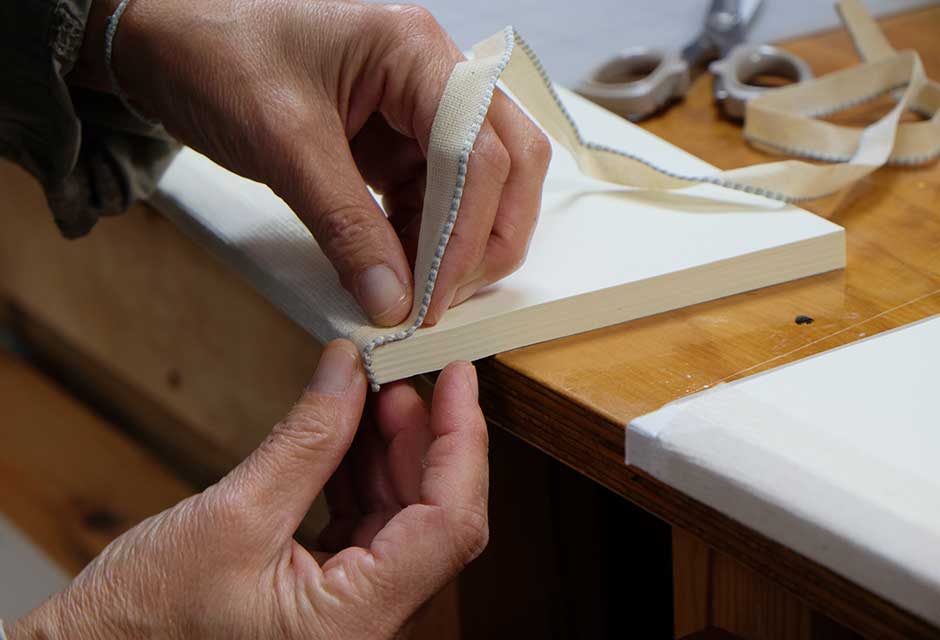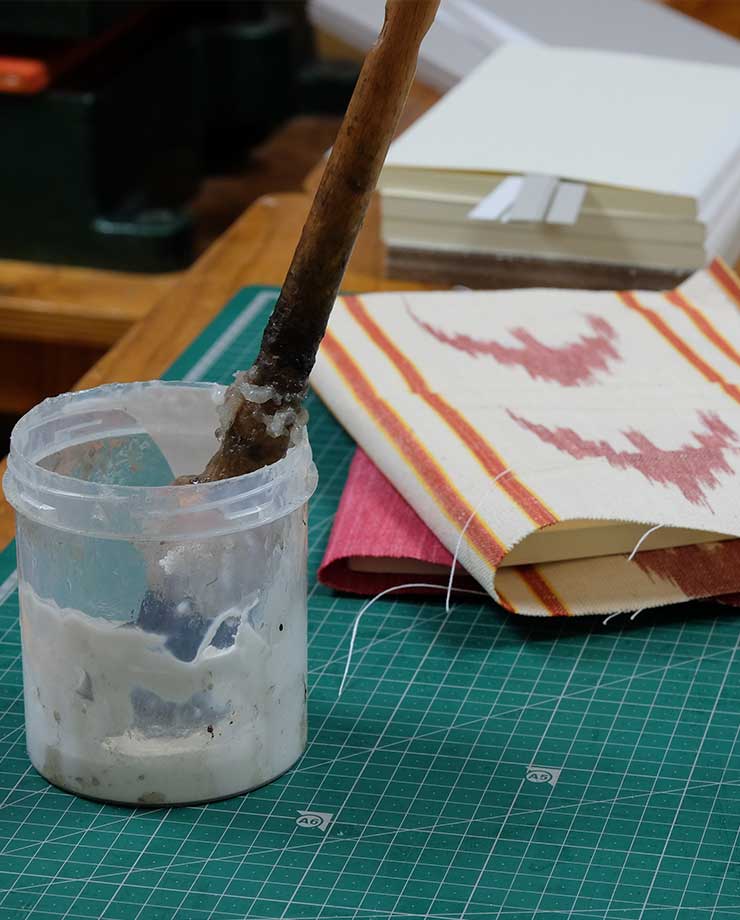 … and about calligraphy?
Calligraphy is also rich in contributions. It is a discipline with many registers and everyone can enter through the door they want, or enjoy all of them. The technical part brings discipline and order to the learning process, as well as training the ability to observe, as one learns by copying the models of ancient letters.
On a creative level, calligraphy provides many plastic resources in terms of techniques, materials and compositions. In terms of heritage, calligraphy goes hand in hand with the history of writing, which is the history of civilisation. Finally, the practice of calligraphy brings us into a state of mindfulness or meditation, through concentration, repetition and the rhythm of the strokes of the letters.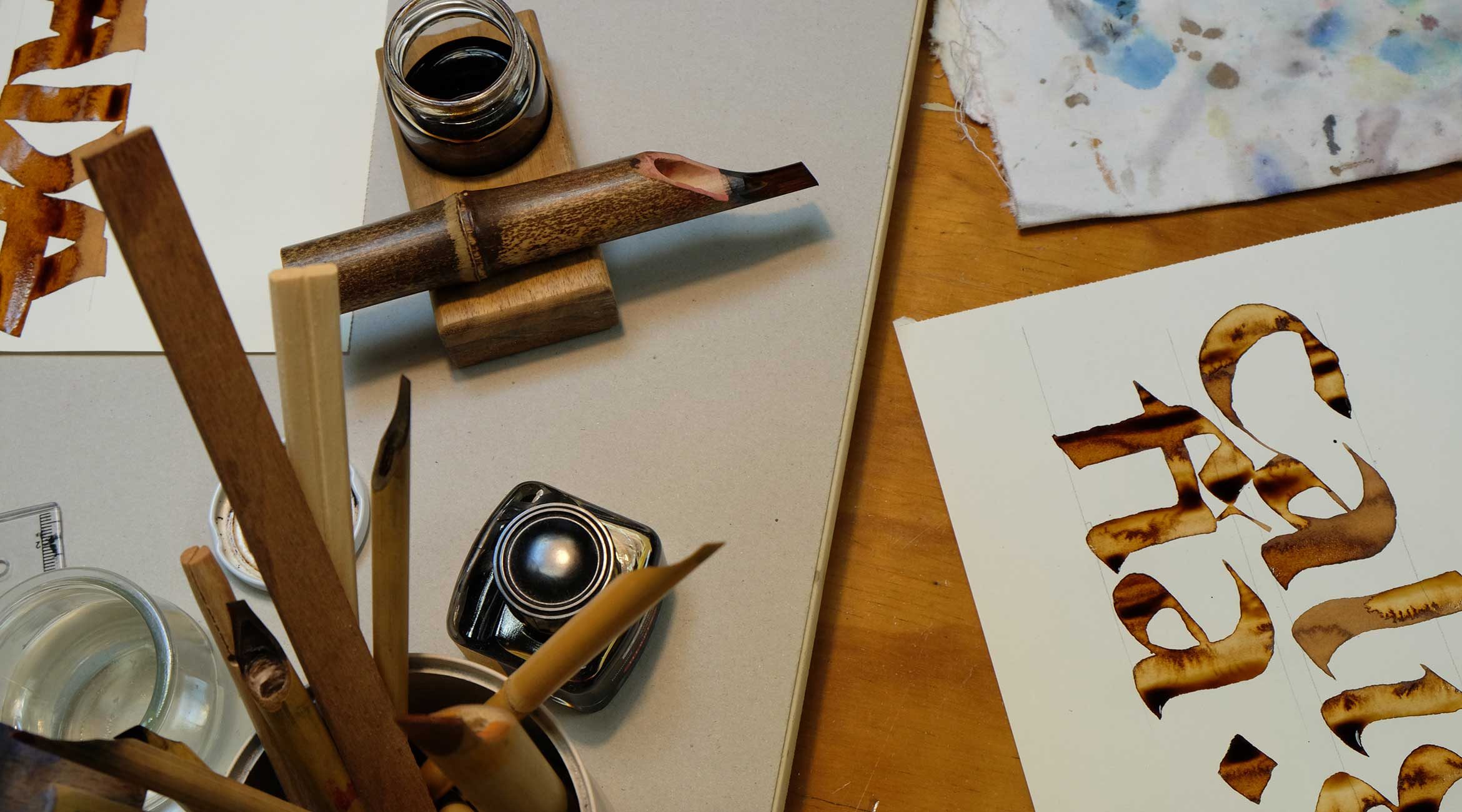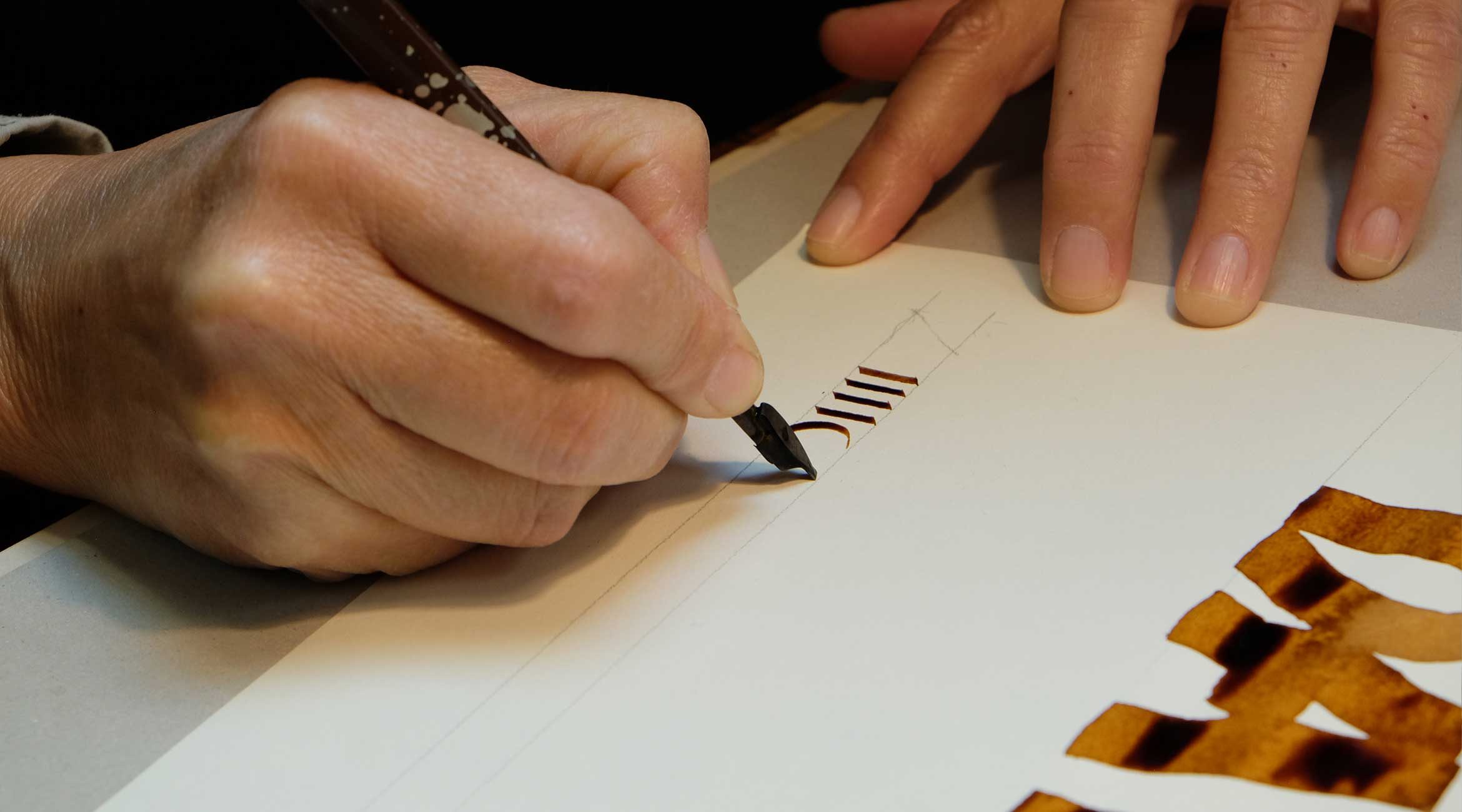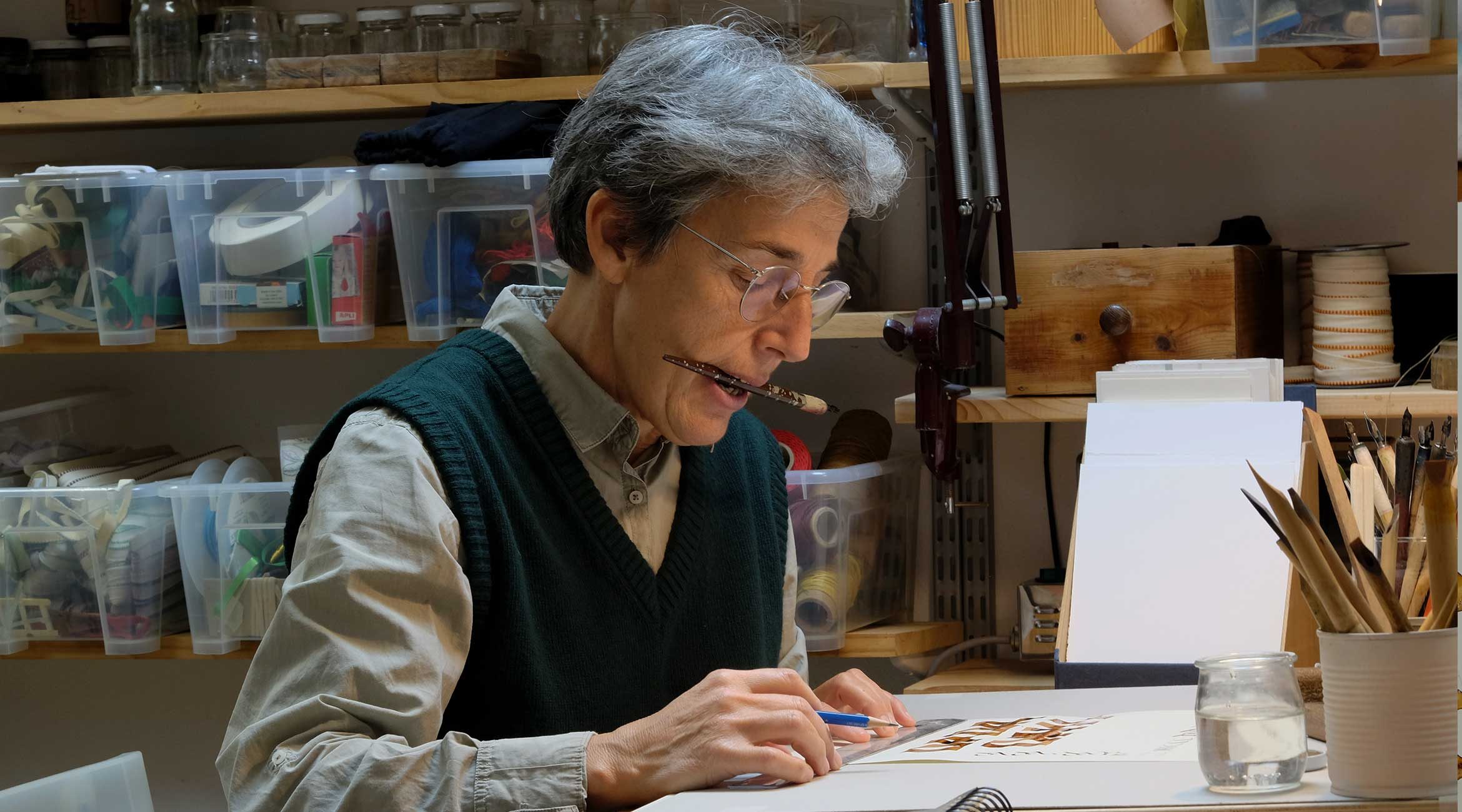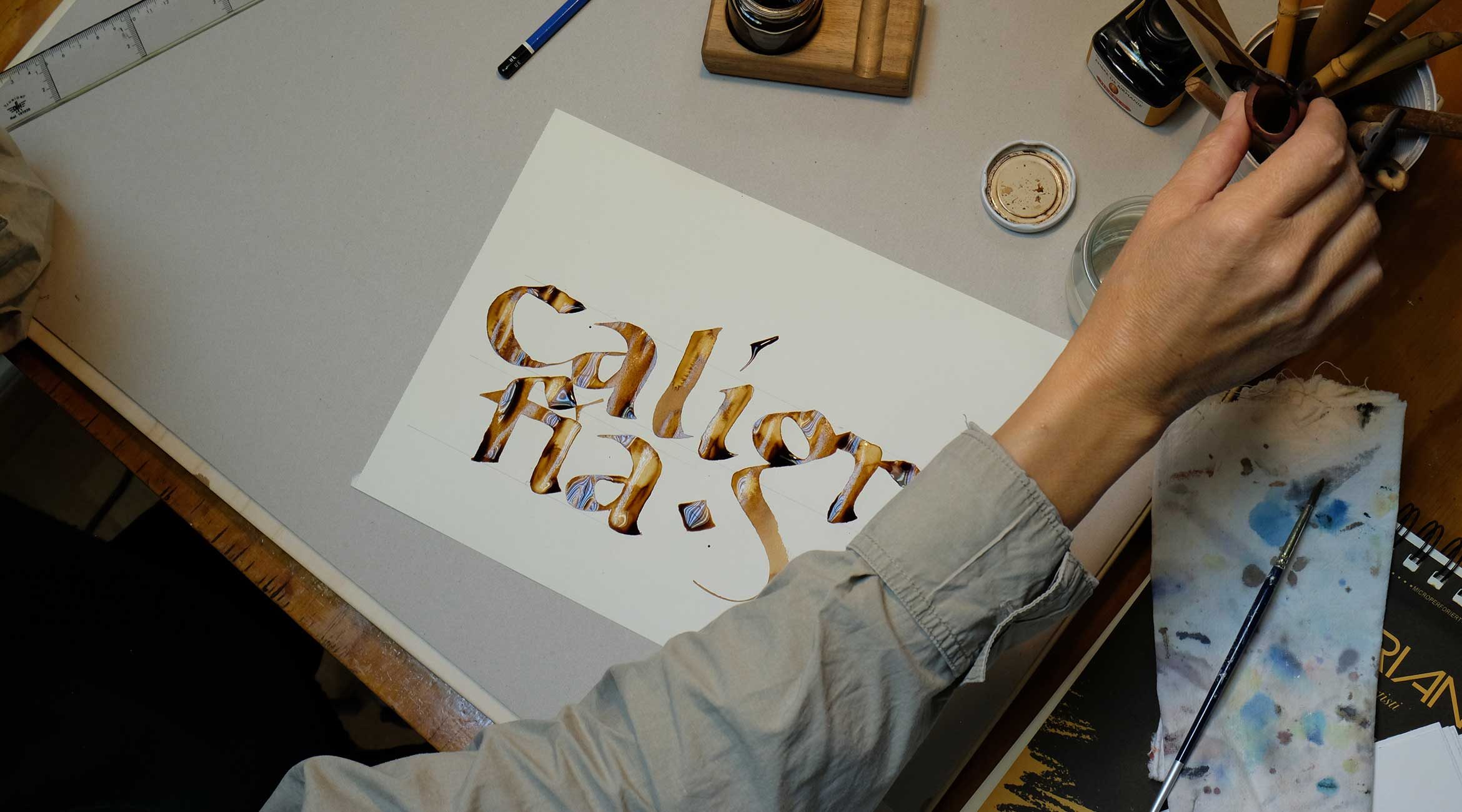 How did your joint studio "Taller Verd" (Green Atelier) come about?
Actually the Taller Verd is the concretion (putting form and giving a name) of something that was already happening. We have been working together on and off for many years, but this last year we decided to share the responsibilities and decisions of the business.
Each of us is in different vital moments but we complement each other in such a way that our path is the same.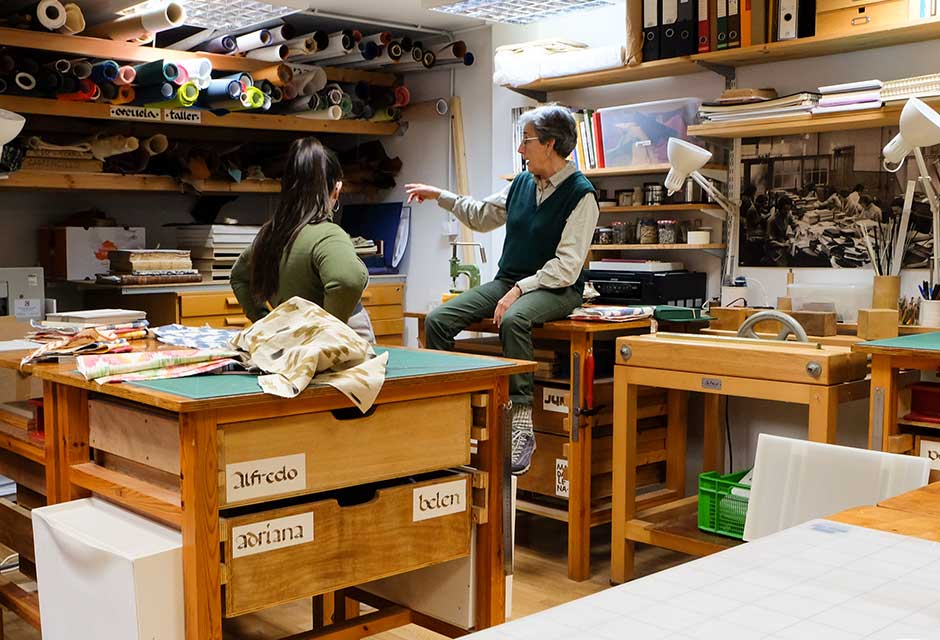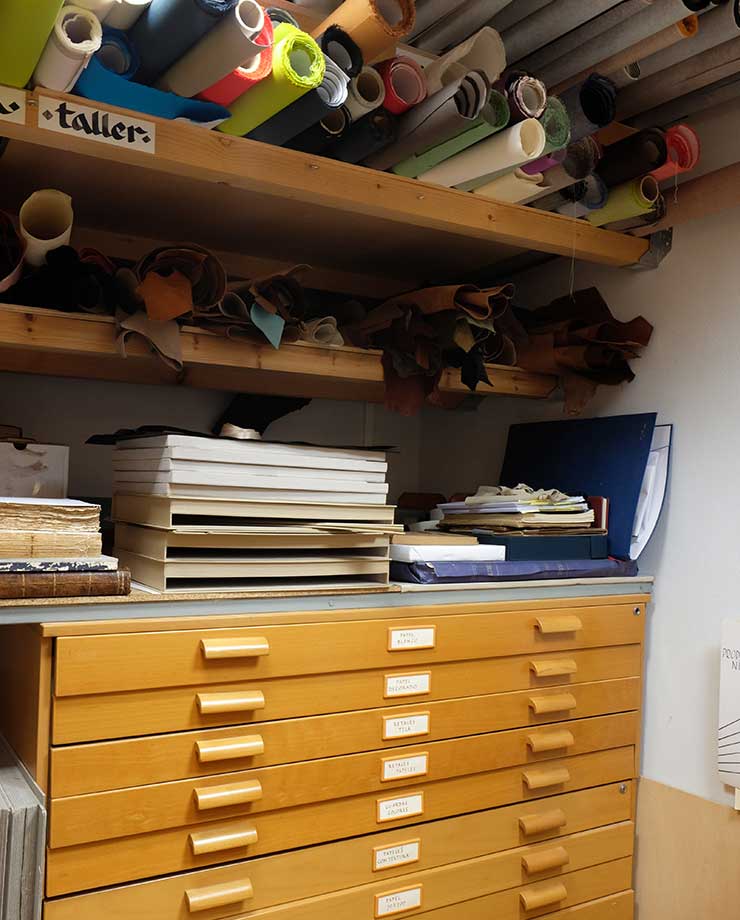 Let's talk about your classes. What kind of classes do you give? What do you want to transmit to your students?
We have different products for book lovers, paper lovers, artists and the curious. At the moment we have an introductory course of 4 sessions of 3h where we teach the A, B, and C of bookbinding (folder, notebook, box), on the other hand we have the stable classes which are 3h a week, from October to June, which allow the student to develop their interests whether they are creative or technical.
For dada-days we seated up the possibility of a single class to offer bookbinding as a one-afternoon experience, where the student takes home a folder. We want to transmit the passion for a job well done, which is the essence of craftsmanship. And also to promote the idea of active and creative leisure that adds rather than subtracts.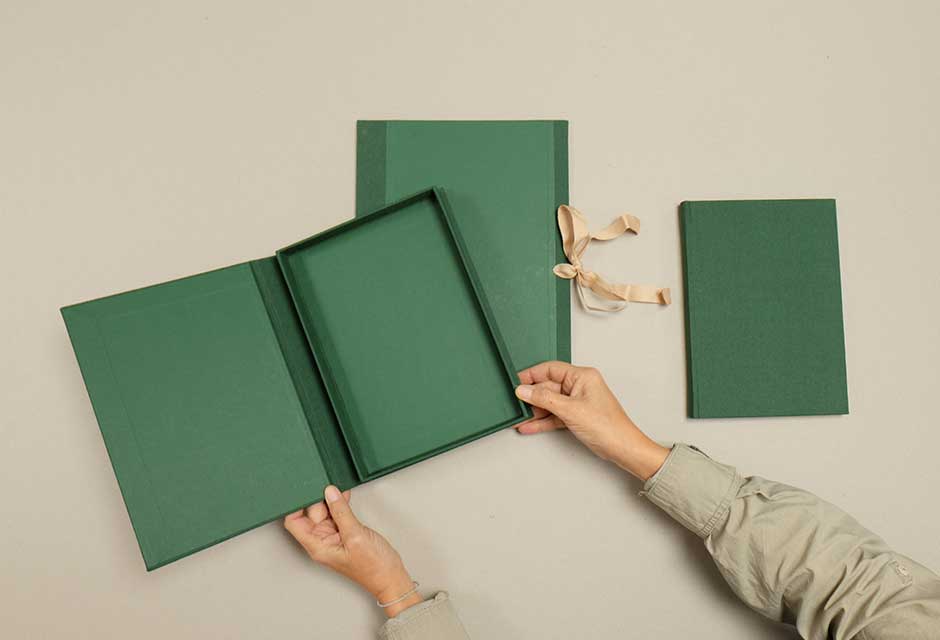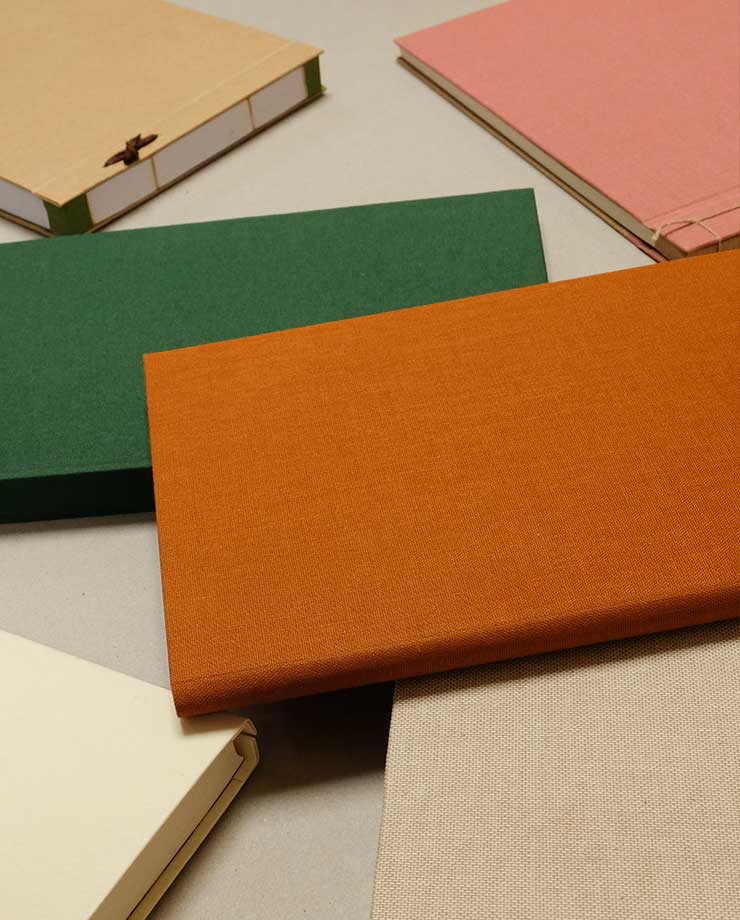 You have a beautiful studio! What do you think makes this place so unique?
For us, the spaces we live in are very important, we take care of them and we think about them. We believe that an artist is his home, an artist is his studio, an artisan's studio is his world reflected in it, because what is inside is also outside.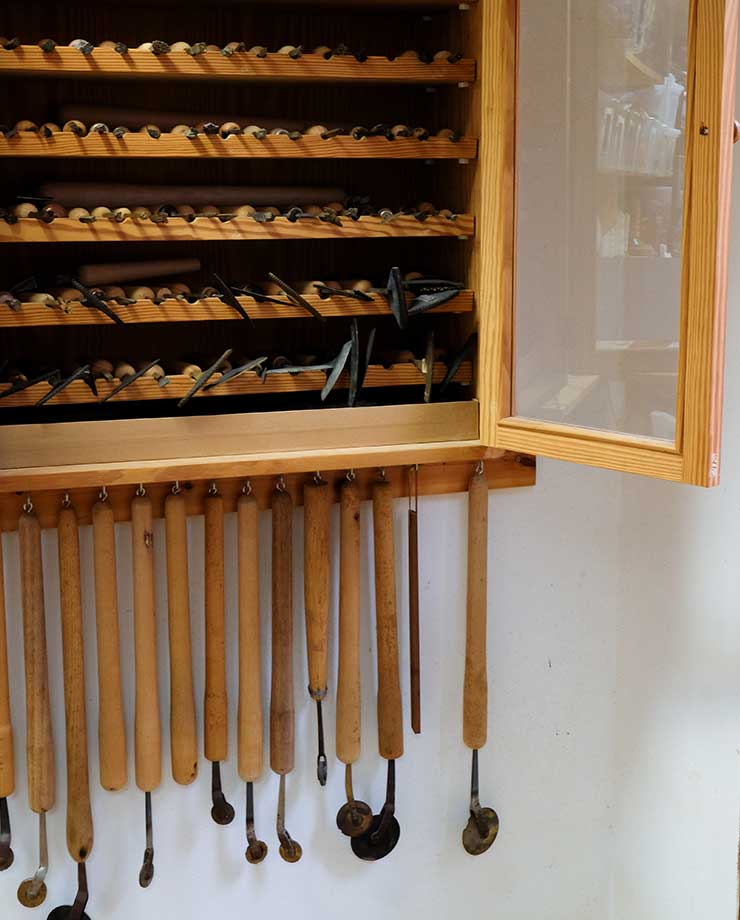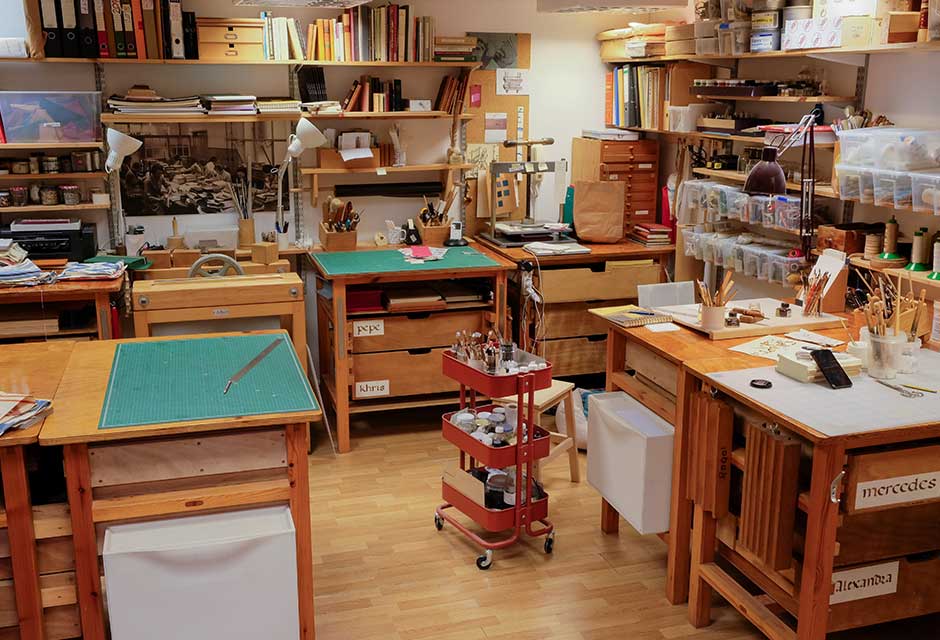 What should people do after visiting one of your classes?
My other daughter and Adriana's sister is an artist, too. Her name is Irene and she has her pottery studio called "mostaza" nearby. We would also recommend to go to the bar "passatemps". Soon there will also a very nice bakery with homemade bread and cake. Since Son Sardina is a neighborhood of Palma with single-family houses with gardens, it is also nice to just walk around.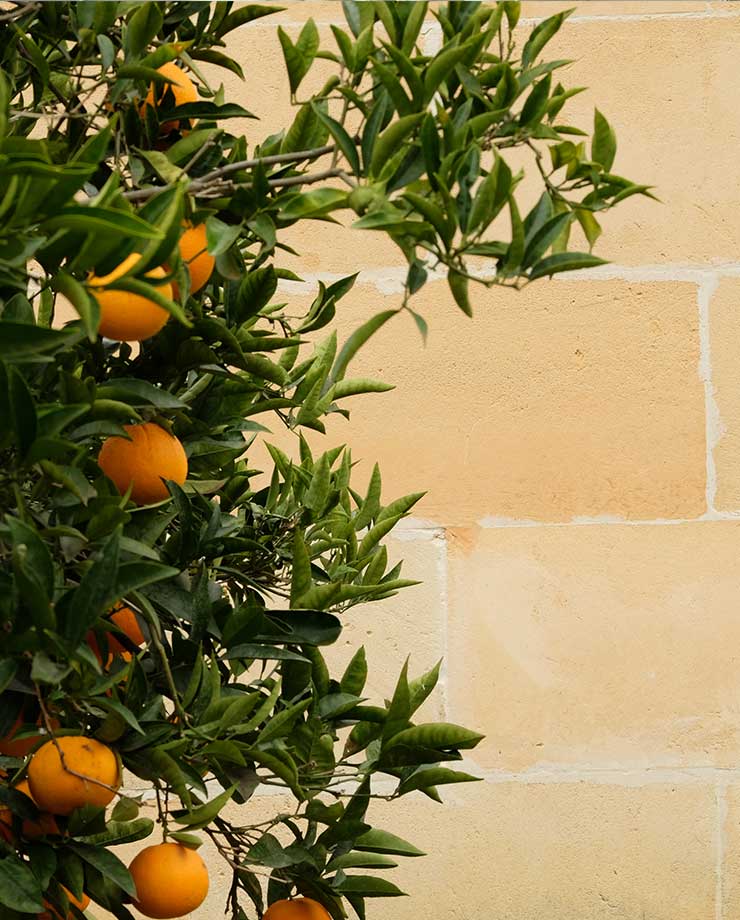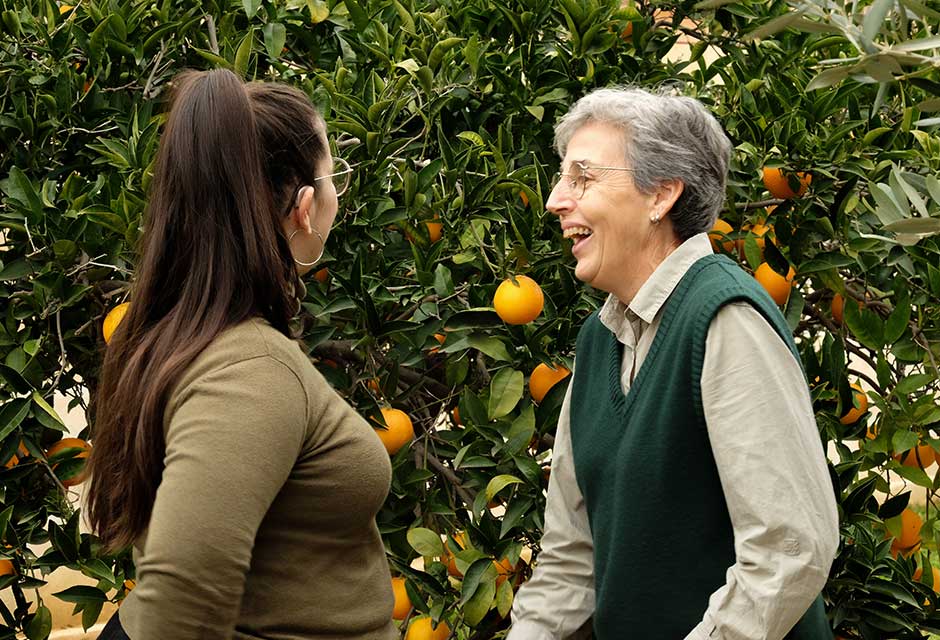 What does the island give you that you can't get anywhere else?
The culture of the island, it is nowhere else and we are steeped in the culture of the island.
Where do you want to go next, artistically with Taller Verd?
We're on that. We want a workshop in which calligraphy, bookbinding, design and art go hand in hand. Where tradition and modernity, digital and analog coexist in the same space. A meeting place for people who love books and paper, as well as a place to collaborate with other artists and artisans for a common cause: to make a better world.
Many thanks for the great interview, Adriana and Paz!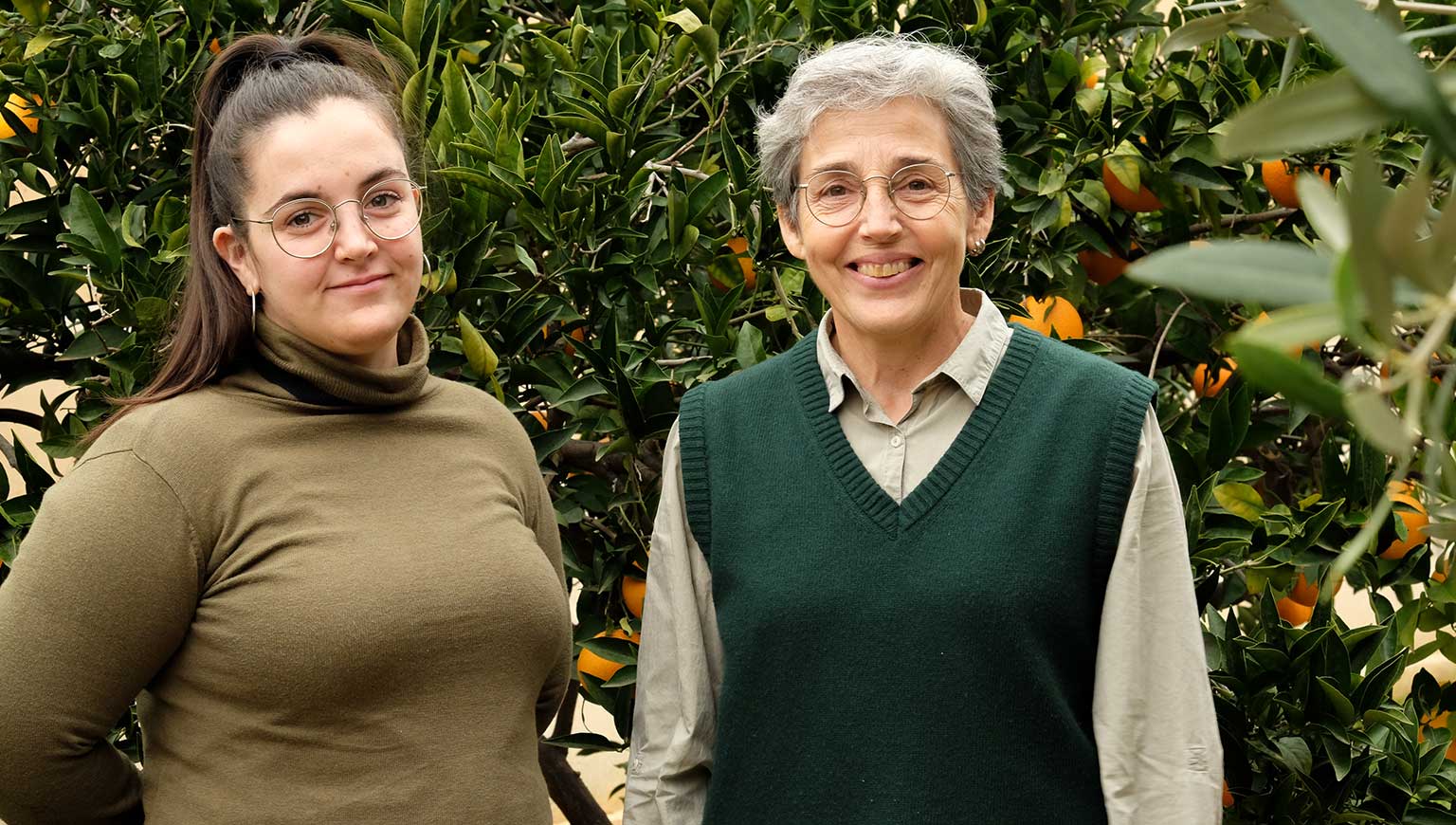 All Classes by Taller Verd