From graphic design to a simpler life with soil and plants
After working as a graphic designer in different countries, it is in Mallorca where Elena Zafón rediscovered her passion for nature and plants. Because Elena wanted to spread her fascination for botany through courses, she opend "Biznaga Atelier", a shared studio with artist Maria Martínez in the old town of Palma.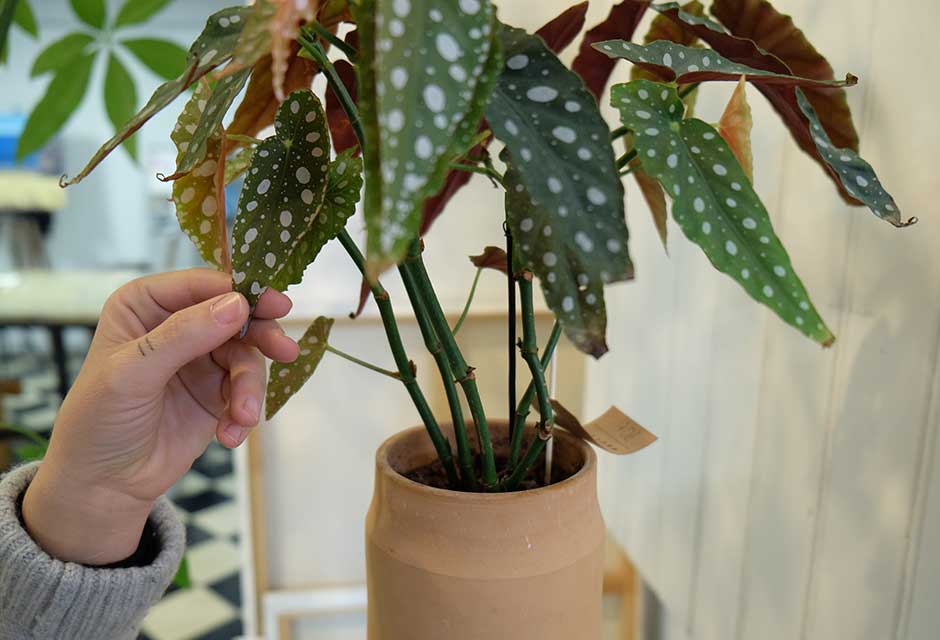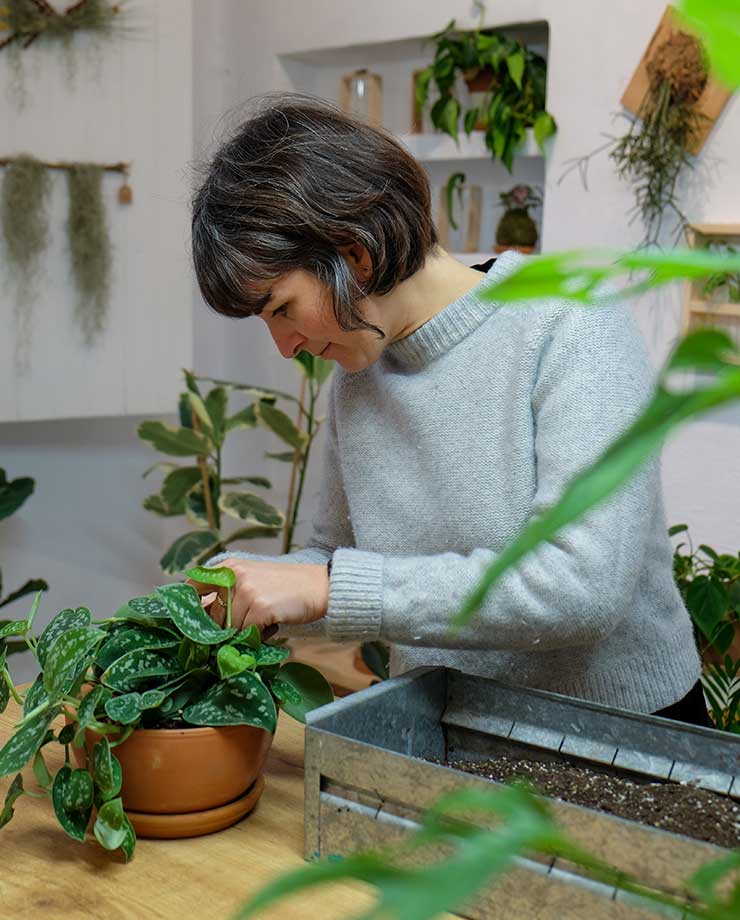 Elena, what's your favorite plant?
This question makes me smile although it feels impossible to choose a favorite plant. I have my favorite list, all of them connected to a story. Here are my top 3: Begonia Maculata, Opuntias and Myrtillocactus Geometrizans.
Please introduce yourself a bit. How did you enter into the botanic world? What's your training and background?
Plants has been always very present in my life since I was a kid. But I was spending many hours in an office, with a delimited schedule working as a graphic designer. I was feeling less identify with myself. Biznaga Atelier came as a result of a change of life based on the Japanese philosophy of Wabi-sabi. I wanted to move to a green, a simple and slow life, which gives me the possibility to feel reconnected to nature and myself.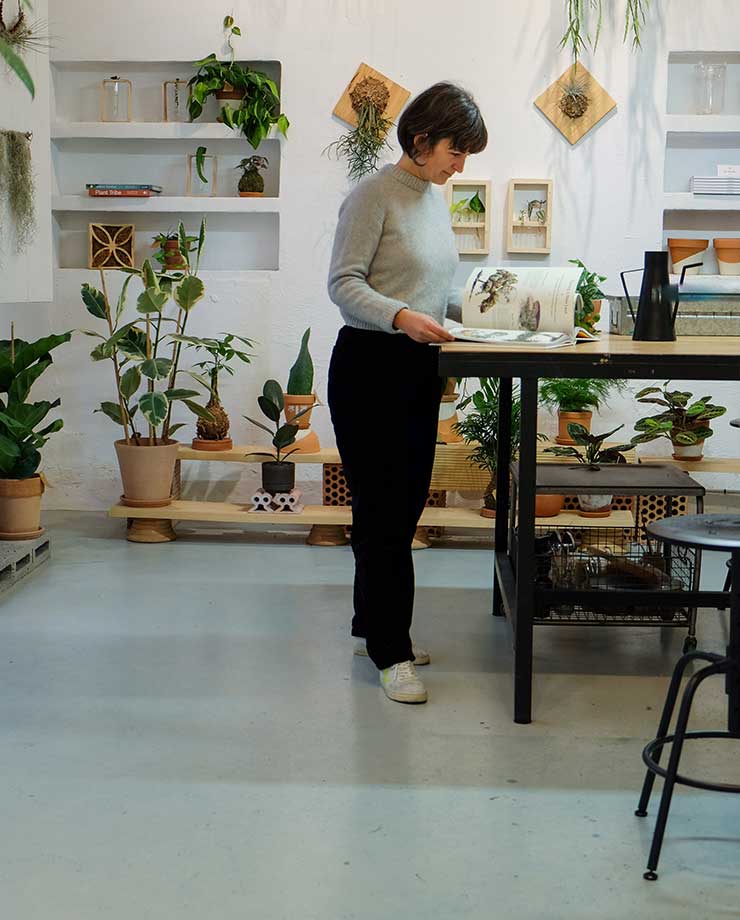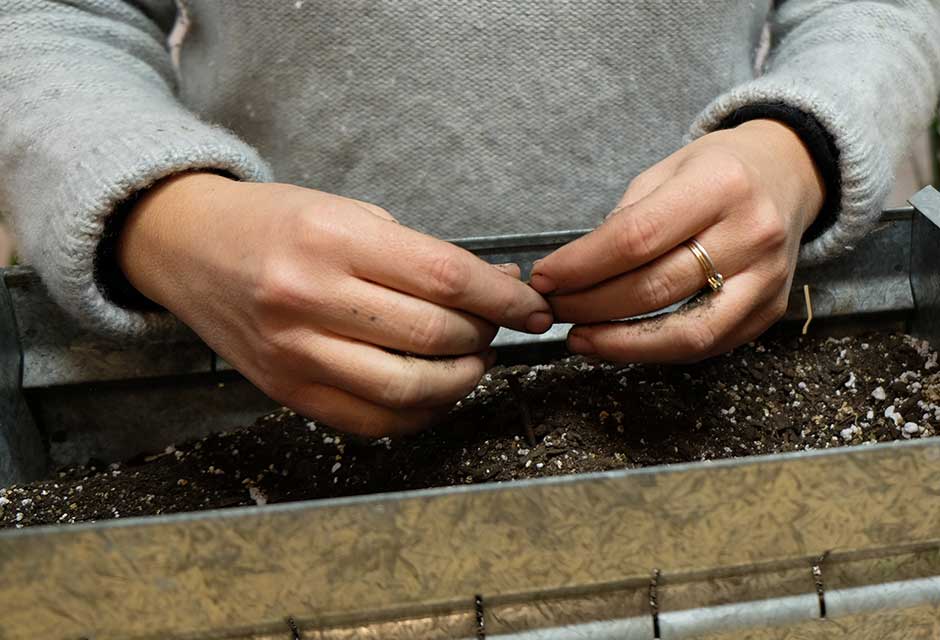 What makes the world of plants so special to you?
Plants are pure medicine and therapeutic. Plants are little nuances that vibrate a home or a space, and the people living in it. The beauty that exists in them from the visual perspective creates also a warm and cozy vibe. Taking care of plants have a lot of benefits to us, we generate endorphins, they help us to focus on the present moment and more. But also very important they improve the air quality and levels of oxygen.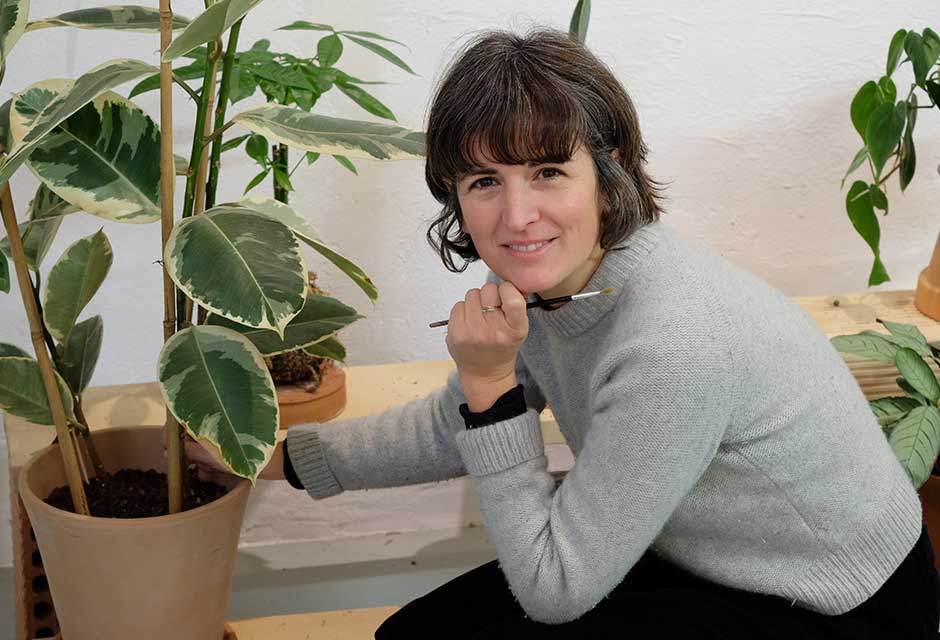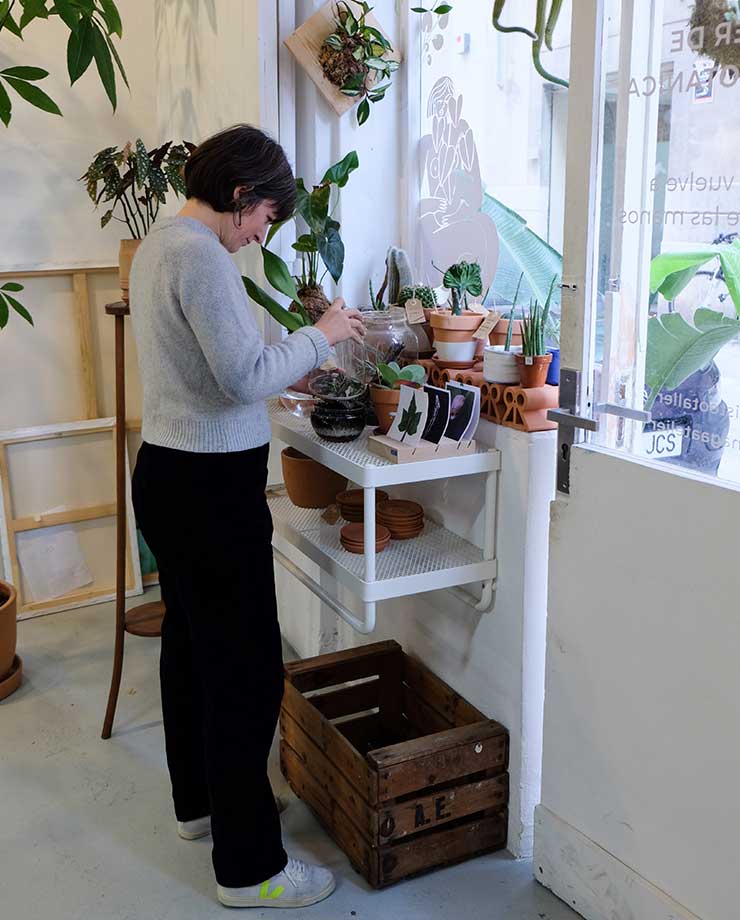 Let's talk about your classes. What kind of classes do you give? What do you want to transmit to your students?
My main course is called 'Tribu botánica' where people meet in our Atelier keen to surround theirselves with plants at home. The focus is to design and develop a botanical interior project for their houses. Once per week I share my knowledge regarding many subjects around plants to help them reach their plan. Beside this, I offer workshops about botanical creative techniques as Kokedama, Terrarium or Living wall. The aim is to disconnect from the outside and reconnect with ourselves and with nature creating a beautiful botanical piece with our own hands.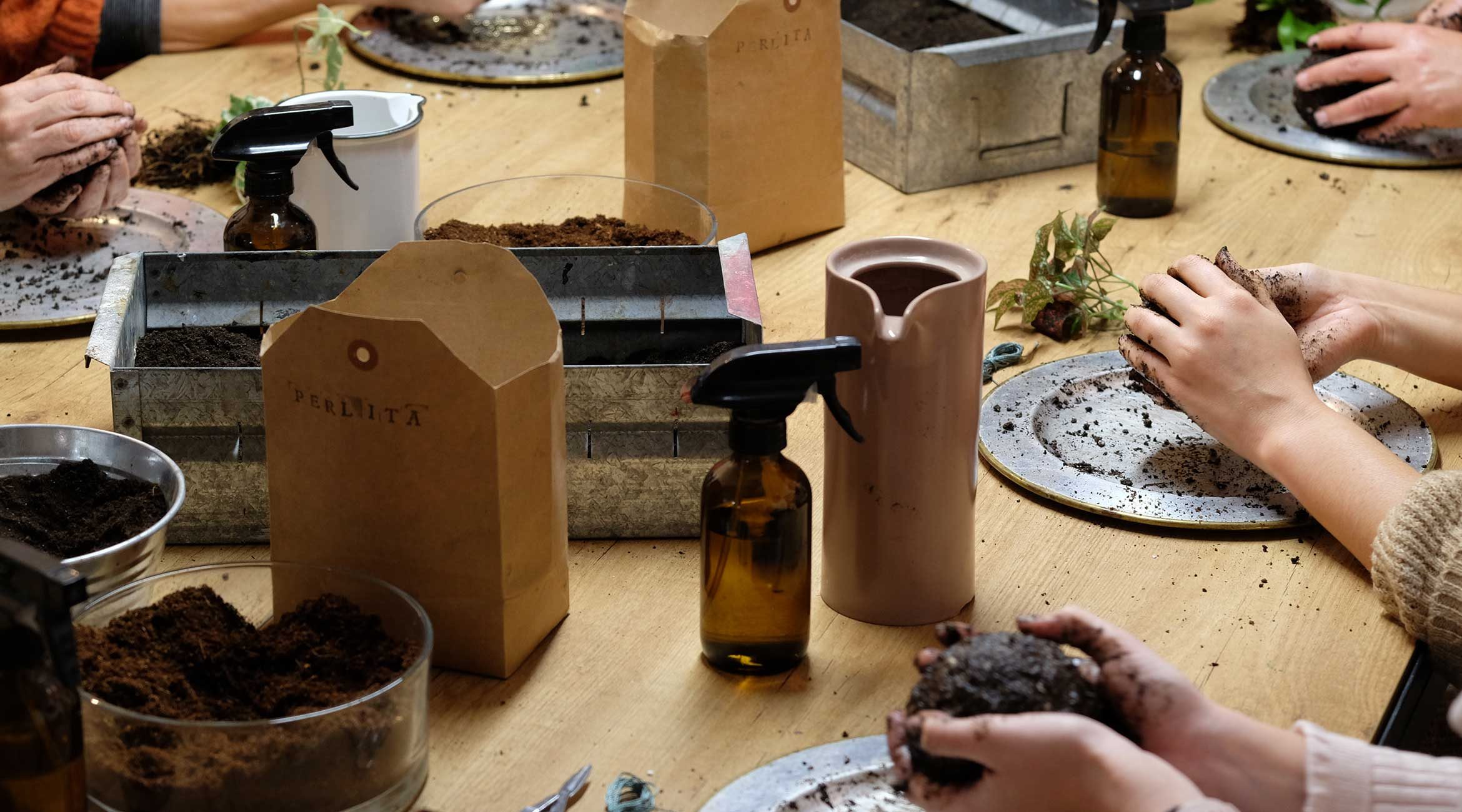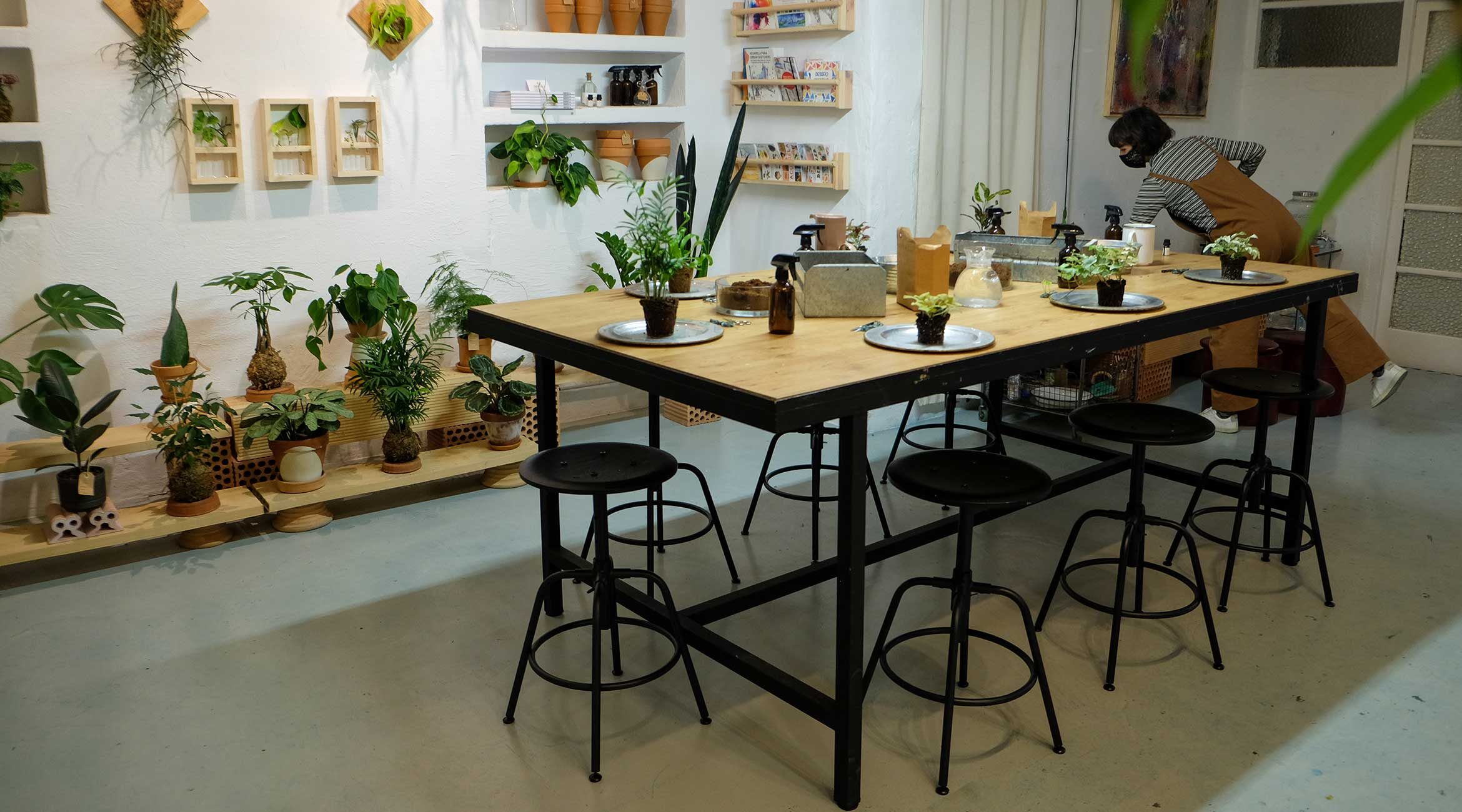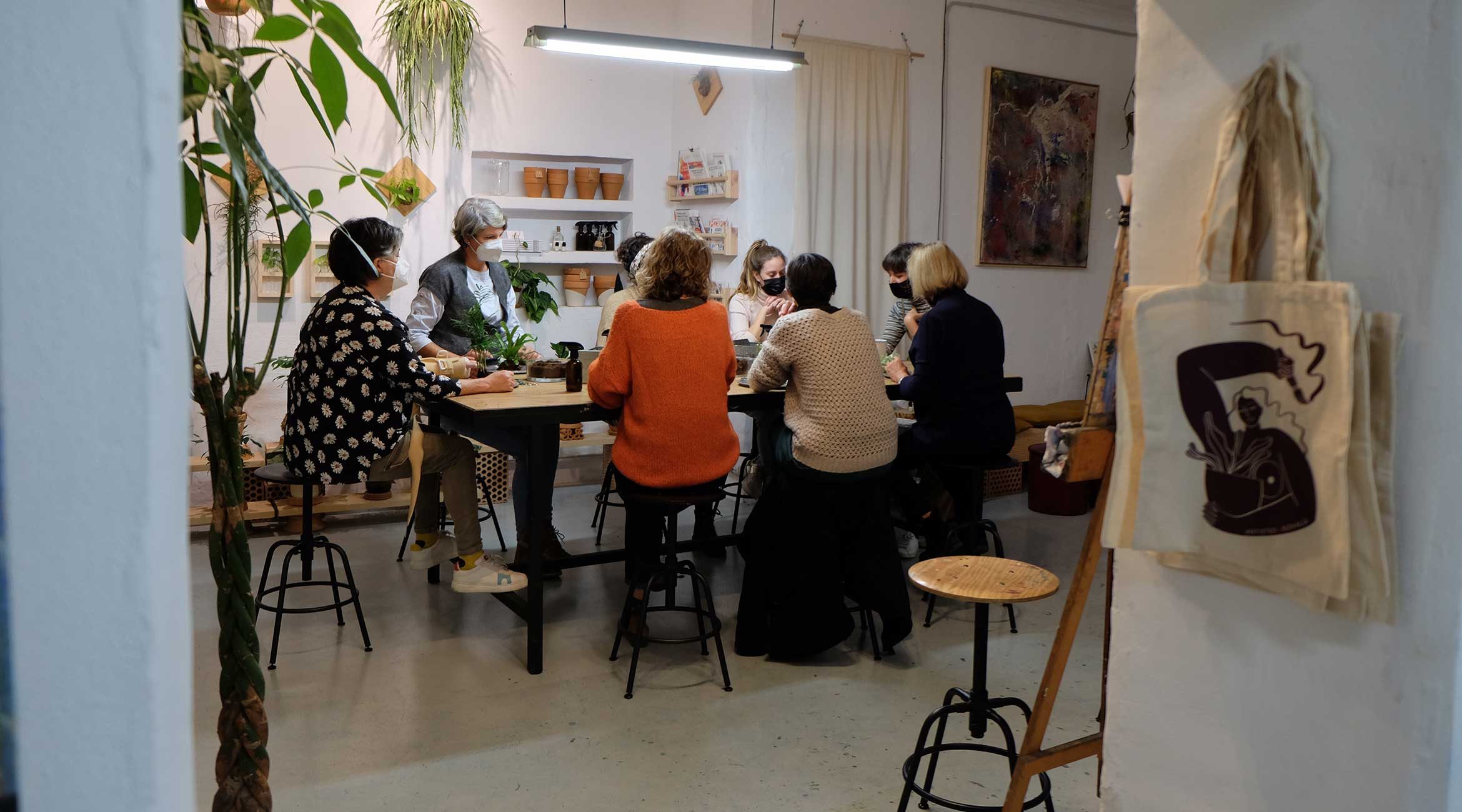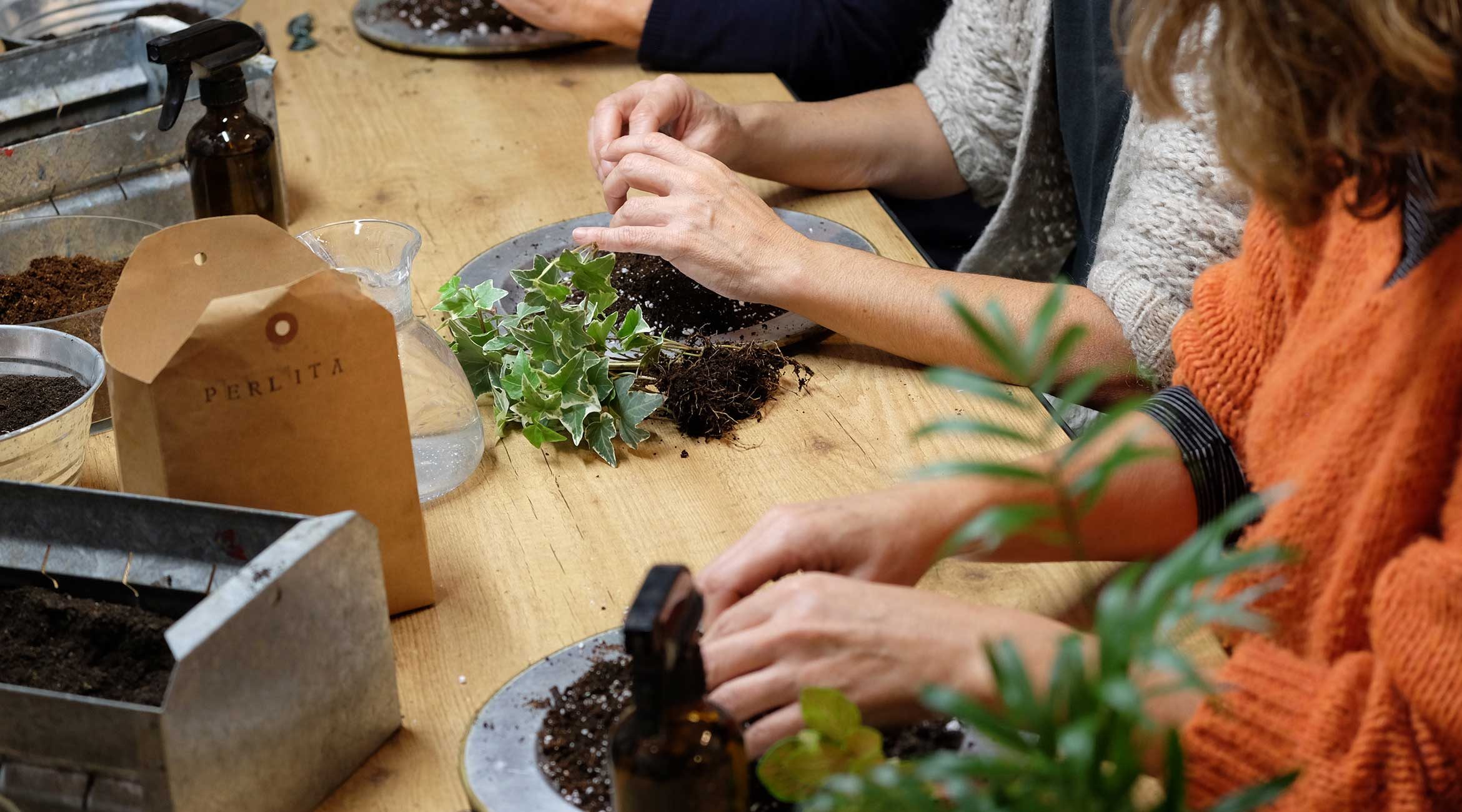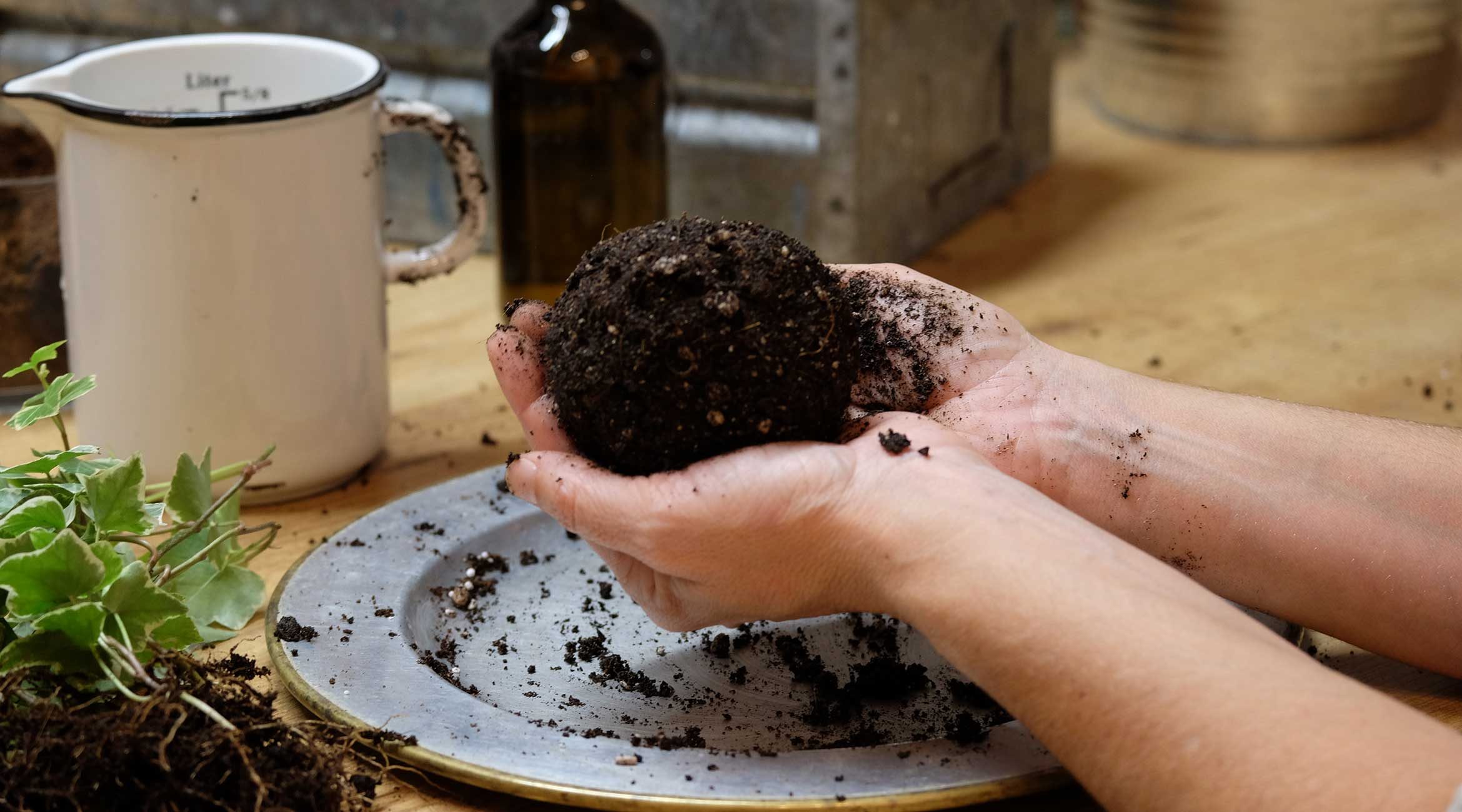 You share your studio with ARTISTEO. How did this happen? What makes this shared studio so special to you?
Before opening Biznaga, I was as a student at ARTISTEO, María's art workshop, and since then she inspired me to reach my project. We realized that both of us had a common start point: to make people use their hands again to create and even more to get dirty hands with paint or soil. The opportunity to open the workshop together came randomly. We were having a walk, when we saw the local was empty and we thought to call for a visit. We felt in love of it and the idea to combine both disciplines: art & botanical.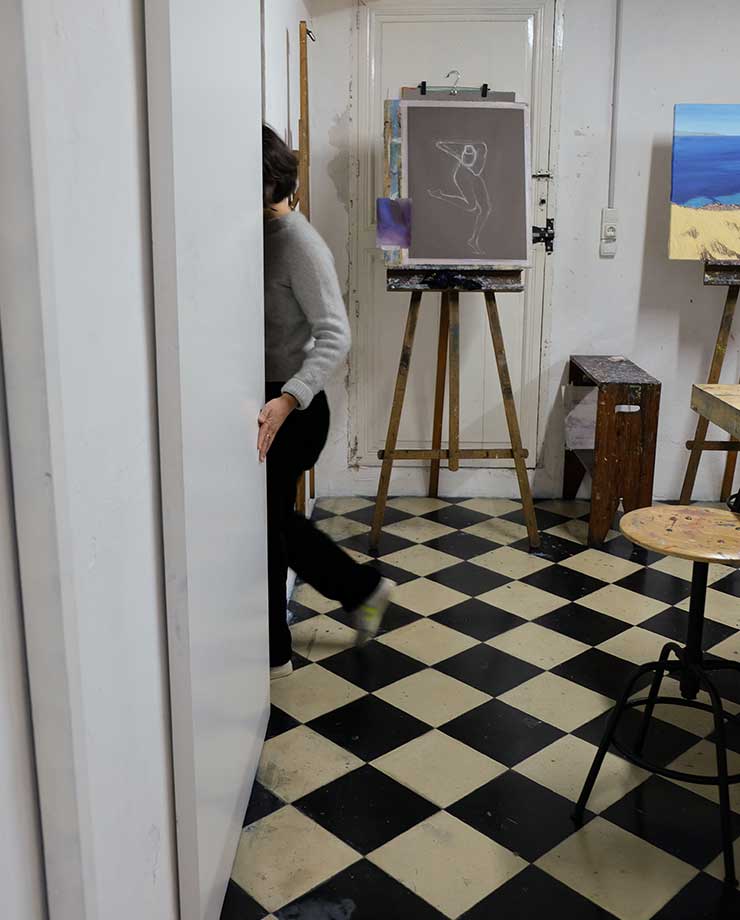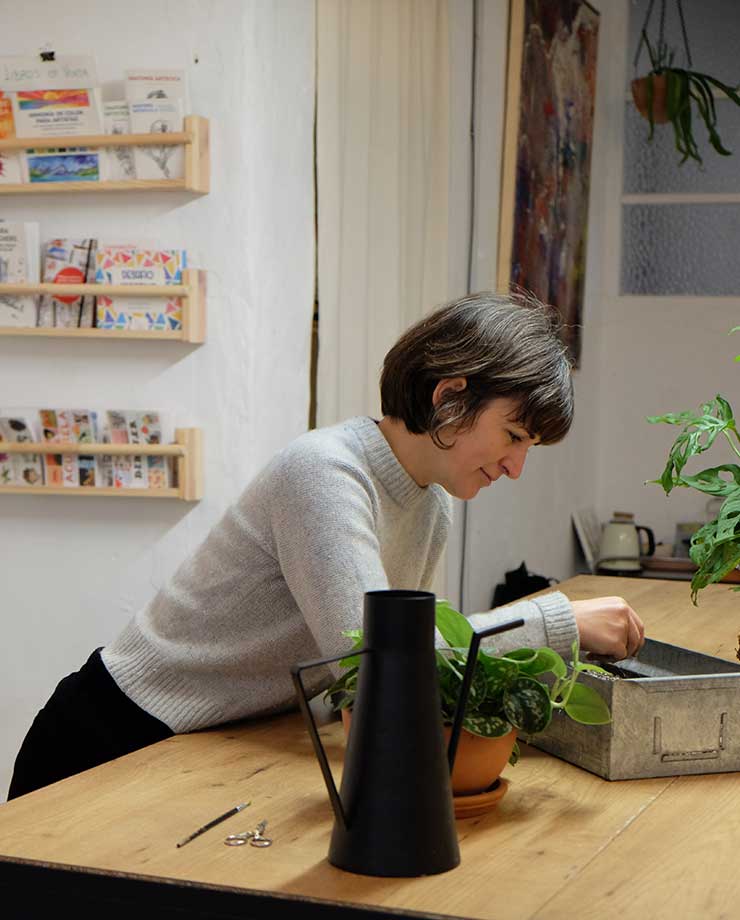 What should people do after visiting one of your classes? What are the best things to do nearby the studio?
Our neighborhood is part of the old town of Palma, and in addition was a Jewish district so it has a lot of history. You can just walk around and even get lost through the streets. I personally recommend the restaurant 'Temple Natura', with vegetarian food and a spectacular patio with a beautiful garden.
What's coming next? Where do you want to go?
Biznaga is growing as a botanical interior design service for private houses and business. I have been contacted by ABA ART LAB as well as an ethical clothing shop in Palma to decorate their space or window display with plants. As well as a for private houses where they want to incorporate plants but they understand is not as simple as to buy one in a garden center. There are decisions to take within the best location depending on the light, type of soil, watering, pot and more. I make sure that the clients have a nice experience during all the concept, design and installation.
Many thanks Elena!