Out and about in Mallorca with a sketchbook
"Better study something 'real'". This sentence stopped Anne-Kathrein Erban from studying art in the first instance. Today, she proves perfectly that it's never too late to follow your dreams. After raising her kids and a career as a teacher in German and English, she decided to attend the University of the Arts again. Anne built up her own artistic career, exhibited in several galleries and has been giving courses in a variety of different painting and drawing techniques for over 25 years.
Since 2015 – besides Hamburg – Anne has lived in Mallorca's south, together with other artists. Her studio practice includes painting in acrylics, oil, watercolour, gouache, drawing, diverse printing techniques and experimental work in mixed media.
In our interview we talked about her path to becoming an artist and we exchanged views on why we are afraid of the 'blank canvas'. At the end of the interview Anne was good enough to share one of her texts about Mallorca with us.
For more information, you can visit Anne's homepage or follow her on Instagram.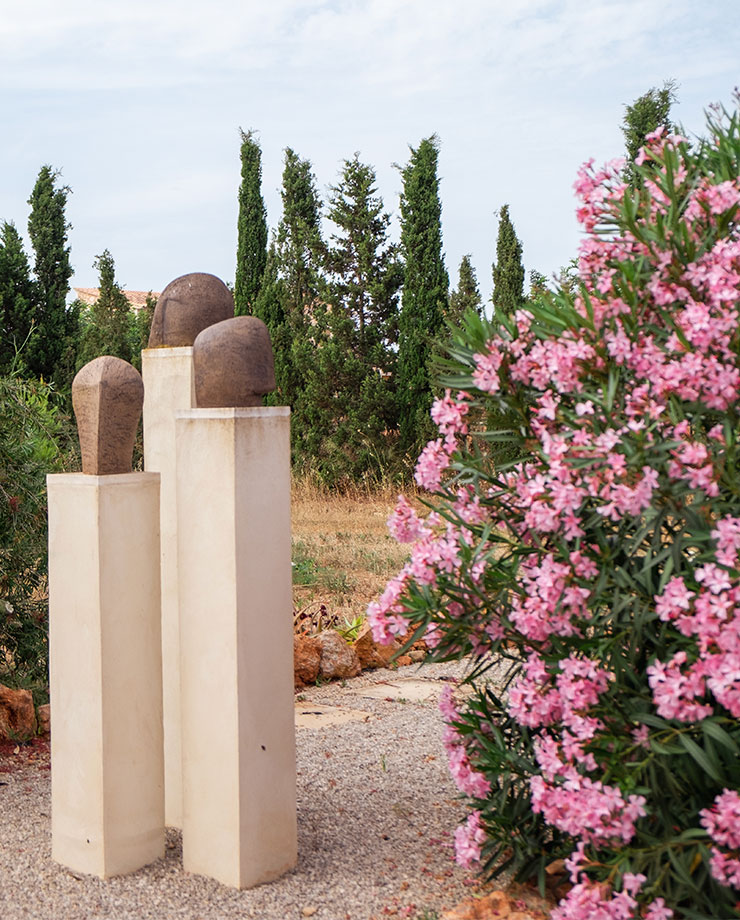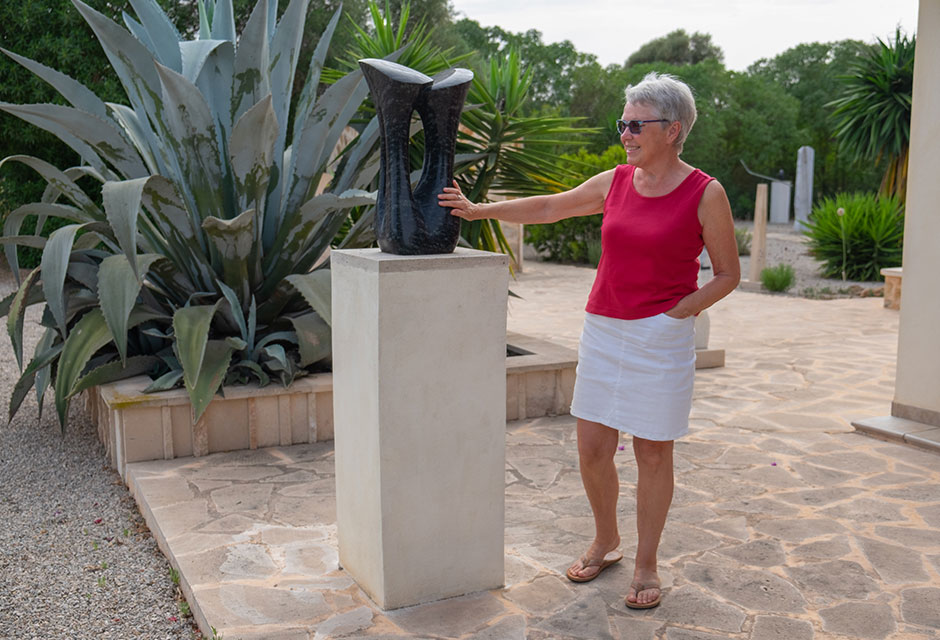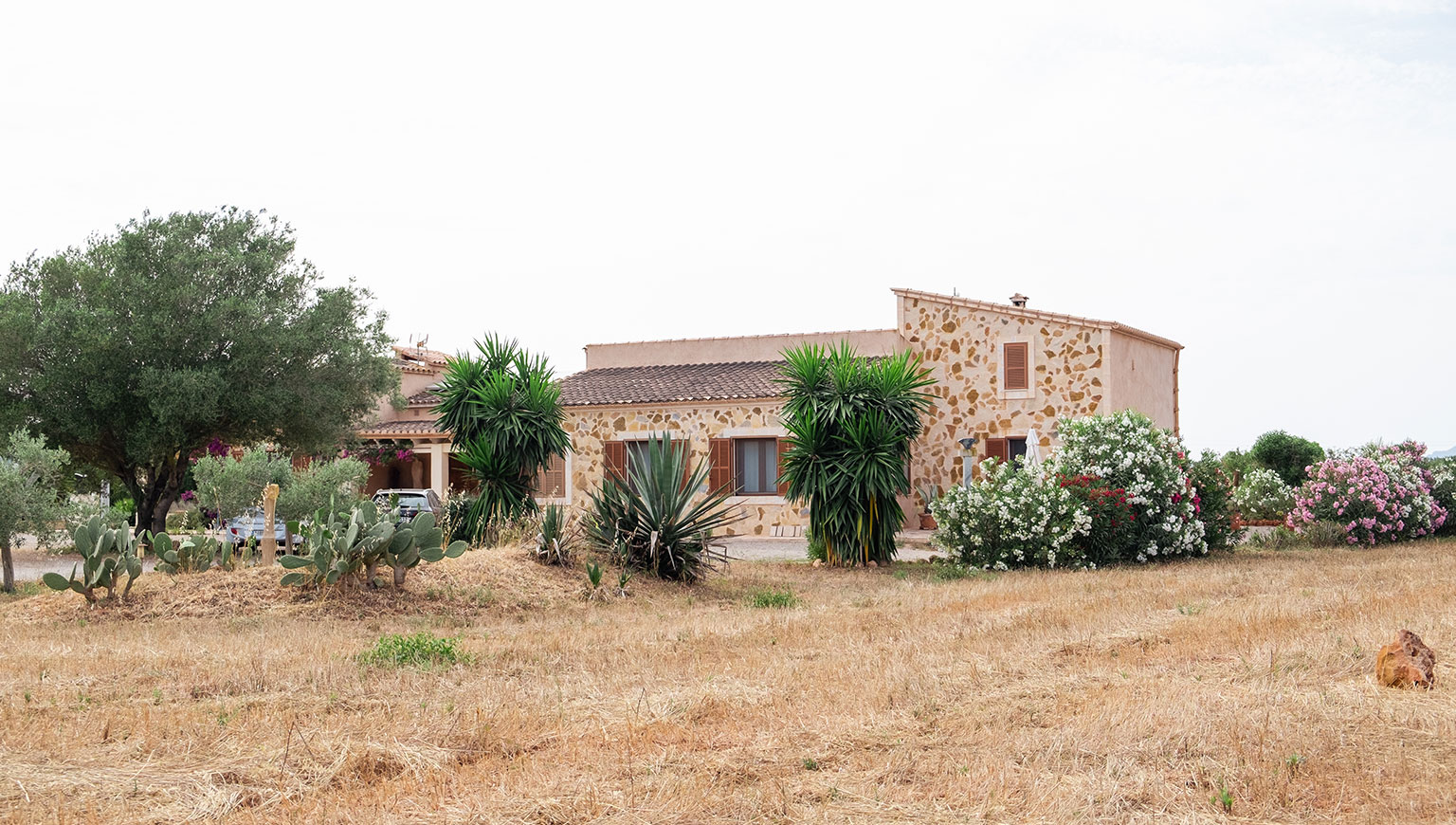 Could you please introduce yourself a bit? How did you enter into the artistic world? What's your training and background?
My childhood enthusiasm for the arts was brought to a halt by thinking that I needed to study something sensible. So I followed my second favourite thing which was reading, studied German and English at Hamburg University and became a teacher at a secondary school. When my own children were born I took a longish sabbatical during which I returned to my first and foremost passion, which is painting. Since I wanted to professionalize it, I went to the University of the Arts and then set out as a freelance artist working from my own studio near Hamburg. My enthusiasm for teaching stayed with me. I have been teaching art classes in a multitude of techniques for more than 25 years and taken groups on painting trips to other countries.
Since 2015 Mallorca has become my second home and has captivated me with its beautiful scenery. So my main focus has been on landscape painting since then and I have spent endless hours absorbing my surroundings and putting everything into pictures.
My studio practice includes painting in acrylics, oil, watercolour, gouache, drawing, diverse printing techniques and experimental work in mixed media.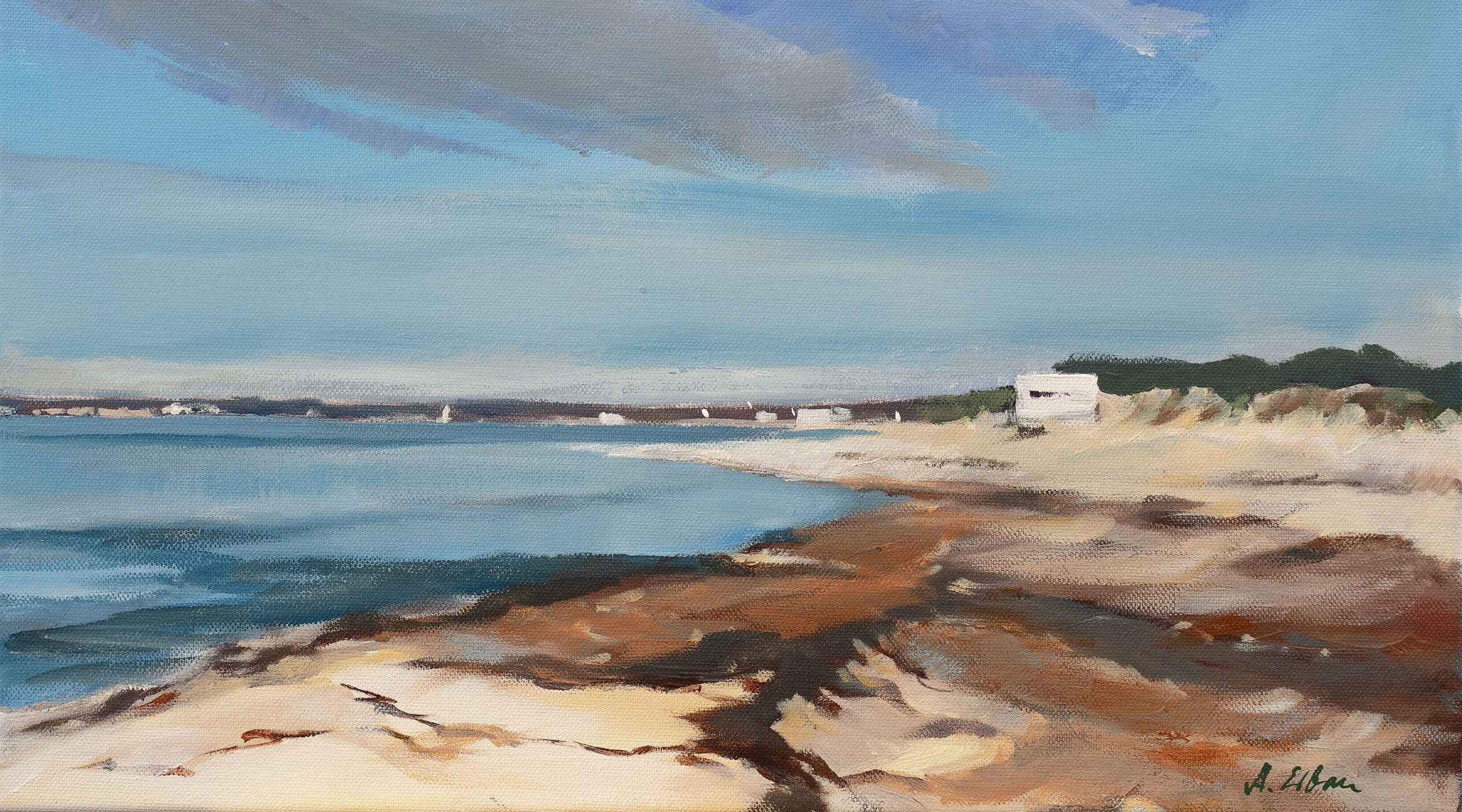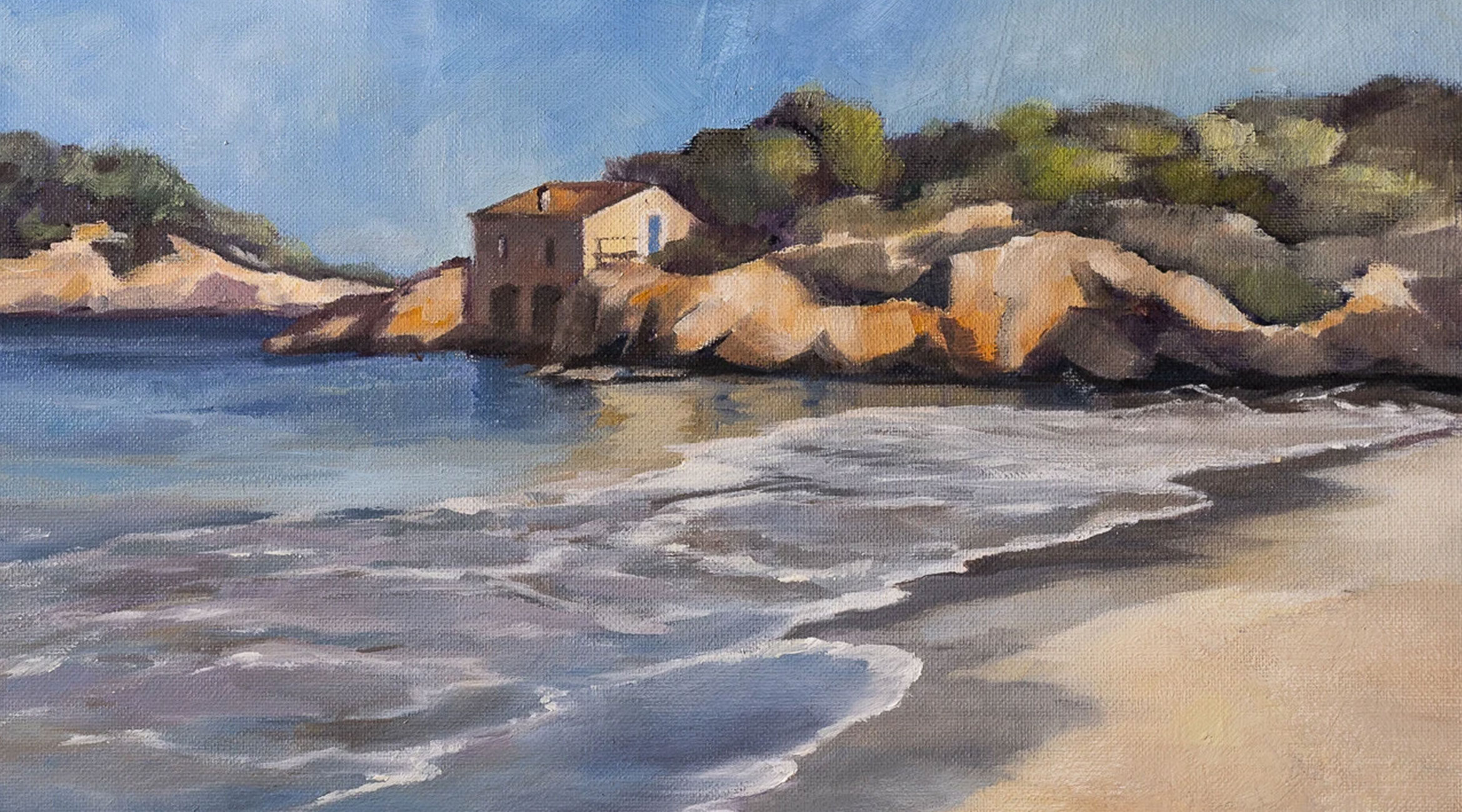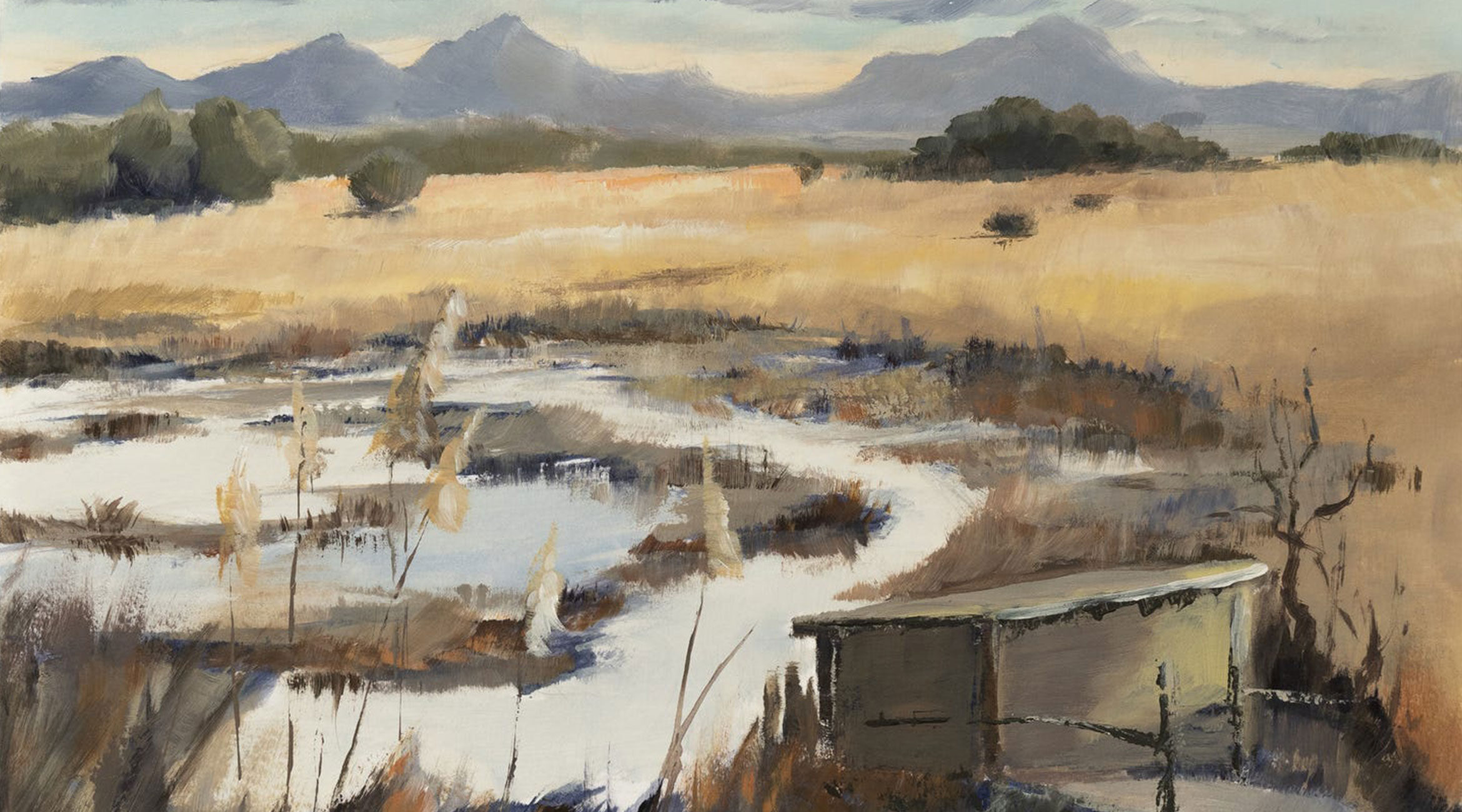 Your path is really interesting, I can really relate to it. I think a lot of artists were told to "study something that brings money". Do you sometimes regret that you didn't study art directly? What did you say – after your experience – instead to your children?
Regret only in as far as one lifetime is not enough to learn all I want to learn.
But having a university background in literature and languages has given my work depth. Much of my earlier painting was influenced by my reading, especially poetry. Often I work together with my father to illustrate his poems. Also I enjoy writing and keep an extensive workbook. I am a systematic thinker and organise my work but there is also always room for improvisation and spontaneity. My career change has taught me that change is progress and that it enriches my life and I have tried to pass that on to my children.
What makes painting and drawing so special to you?
It helps me to understand the world by observing and transforming little bits into my own visual language.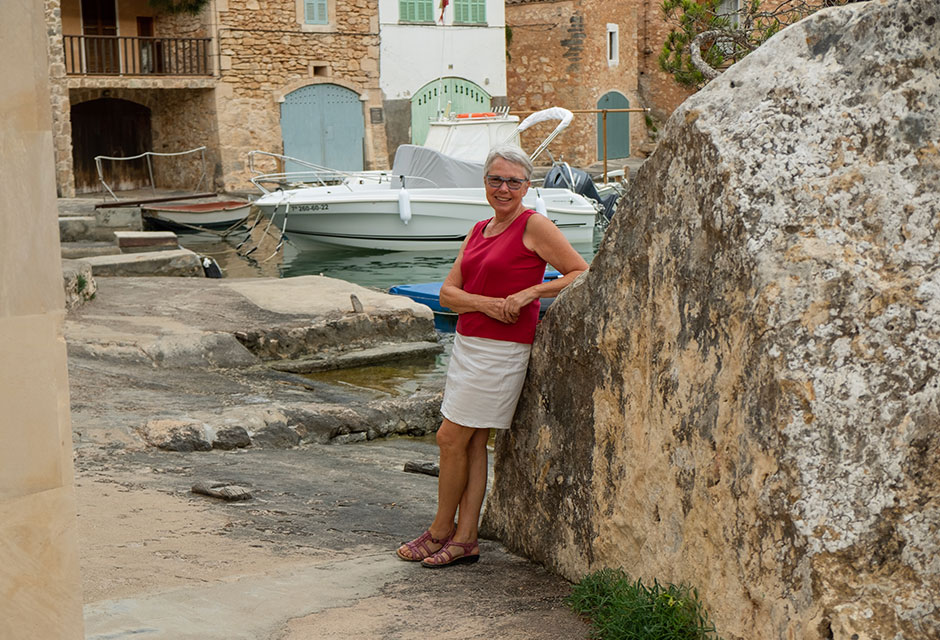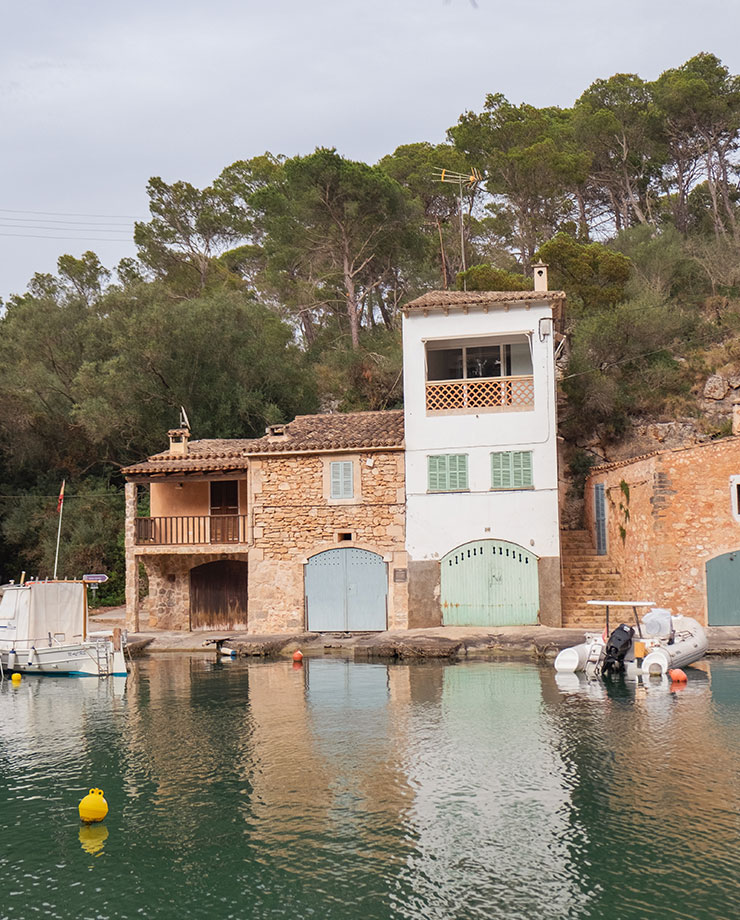 Is there an art work/ a project/ an exhibition/ a collaboration etc. you're particularly proud of? Why?
Some years ago I initiated a project with twenty highly intelligent children to give them a new stimulus besides their academic endeavours. In collaboration with artists they looked into sculpture, pottery, painting, video and printing techniques and developed works together which six months later were presented in a large exhibition. Lots of new things to learn on all sides! I am also proud that some of the art students from my courses have come so far as to put on their own shows.
You have seen so many students: Why do you think so many adults are afraid of blank canvases?
Isn't every new beginning a little scary? No wonder you speak of an unknown situation as a 'blank canvas'. Everybody and every artist at some point has that problem but there are ways to overcome that for example by finding playful beginnings which I can show you.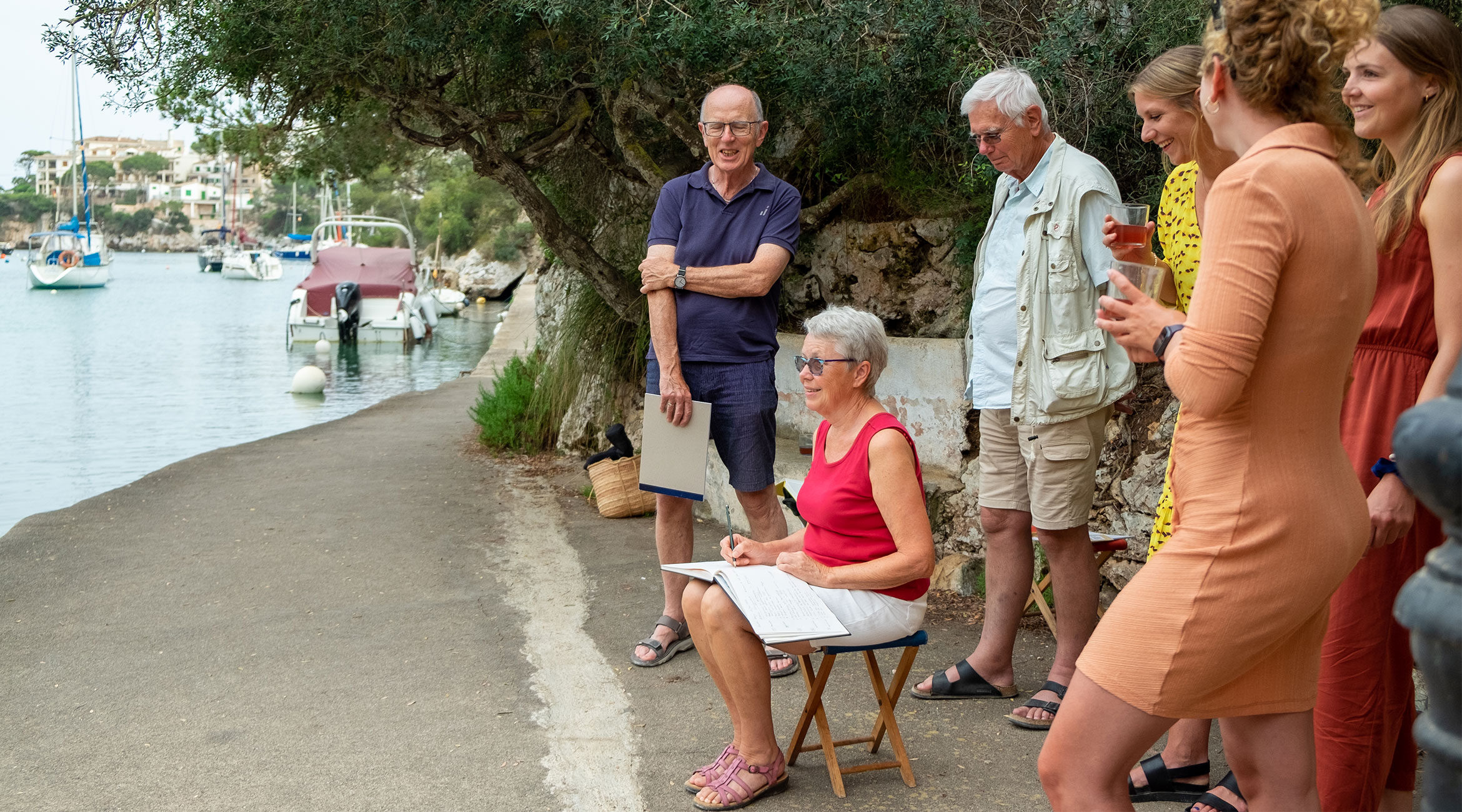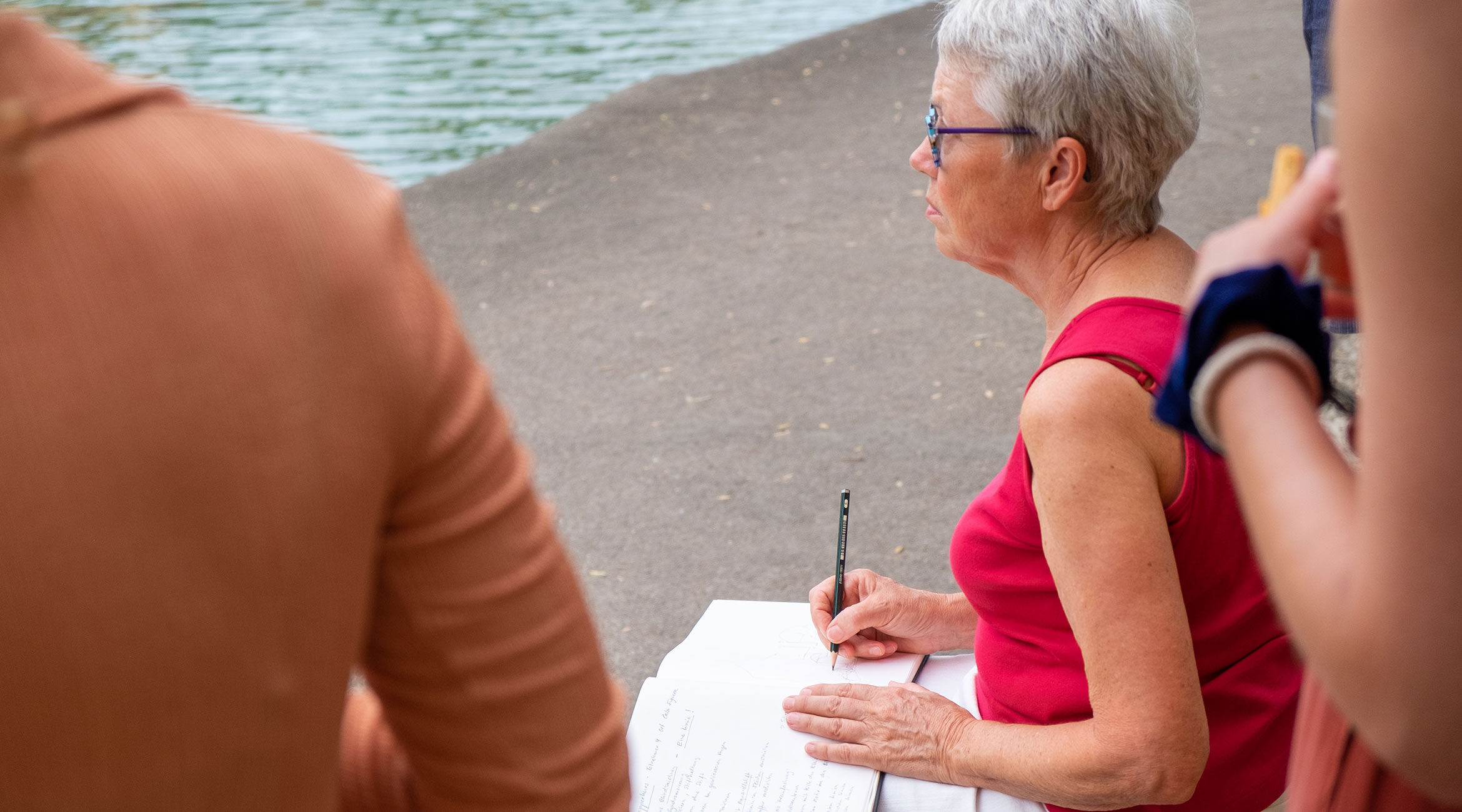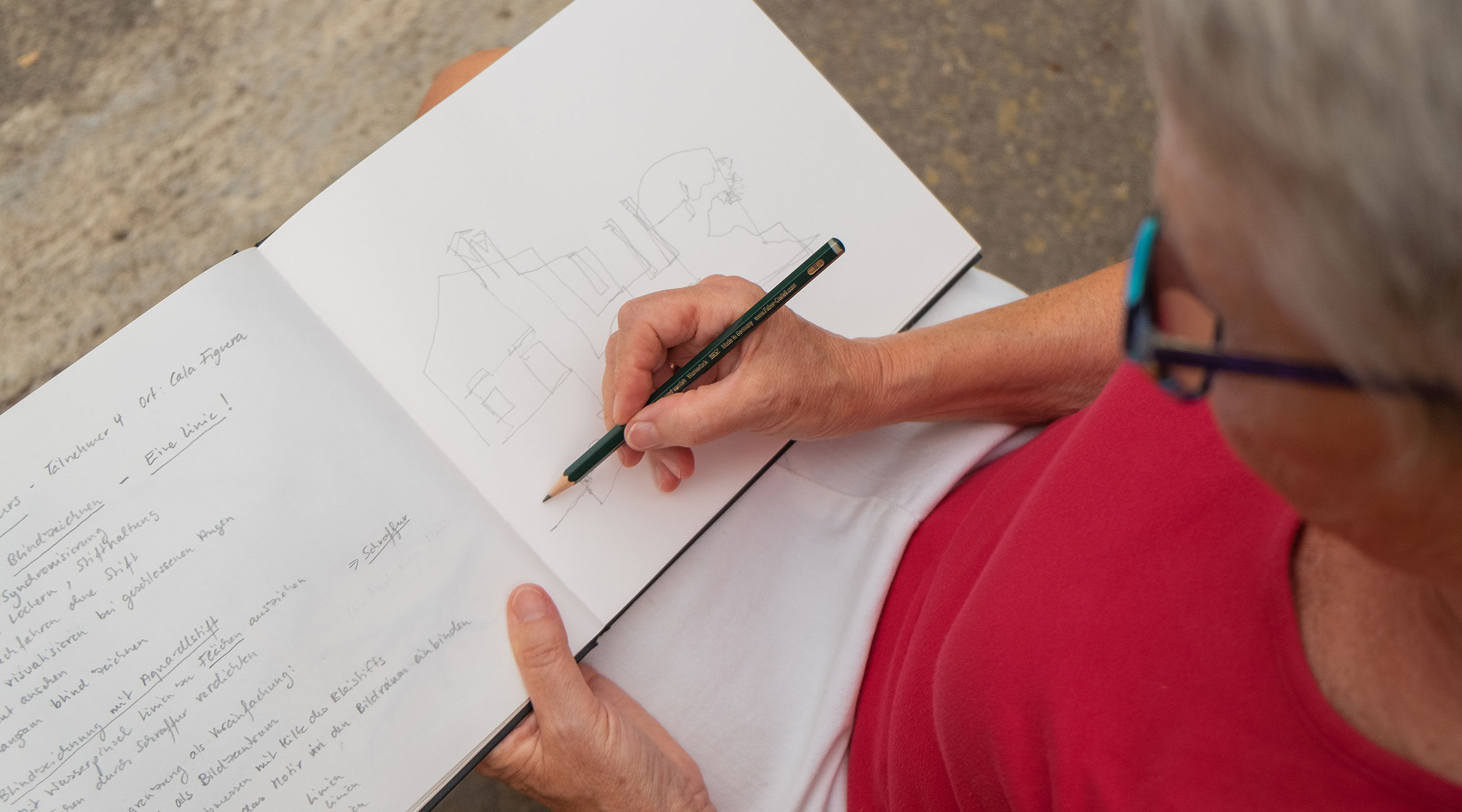 Do you have a quote or motto that fits to you or your way of living?
No, life for me is too complicated to put it into a neat quote. I just stay curious. That helps me be optimistic and open-minded. And it always lets me discover something new.
If you want to know what keeps my art juices flowing:
Colours make me happy and interacting colours excite me. Working with them makes me feel powerful and helpless at the same time and this uncertainty pushes me on.
What is it that makes Mallorca so unique and important to you?
Last year I started my new workbook with this text:
My subject is "light"
– the light that lights up the vast landscape in front of my desk
– that embroiders golden edges around mountains and clouds
– that puts on an act of theatrical goodbyes at sundown
– that promisingly glistens and swings on tiny dewdrops in the morning
– that is untouchable
– that excites
– that seduces me
into another attempt to capture it
Wow, yes the light in Mallorca is so unique. Many thanks Anne for sharing this with us!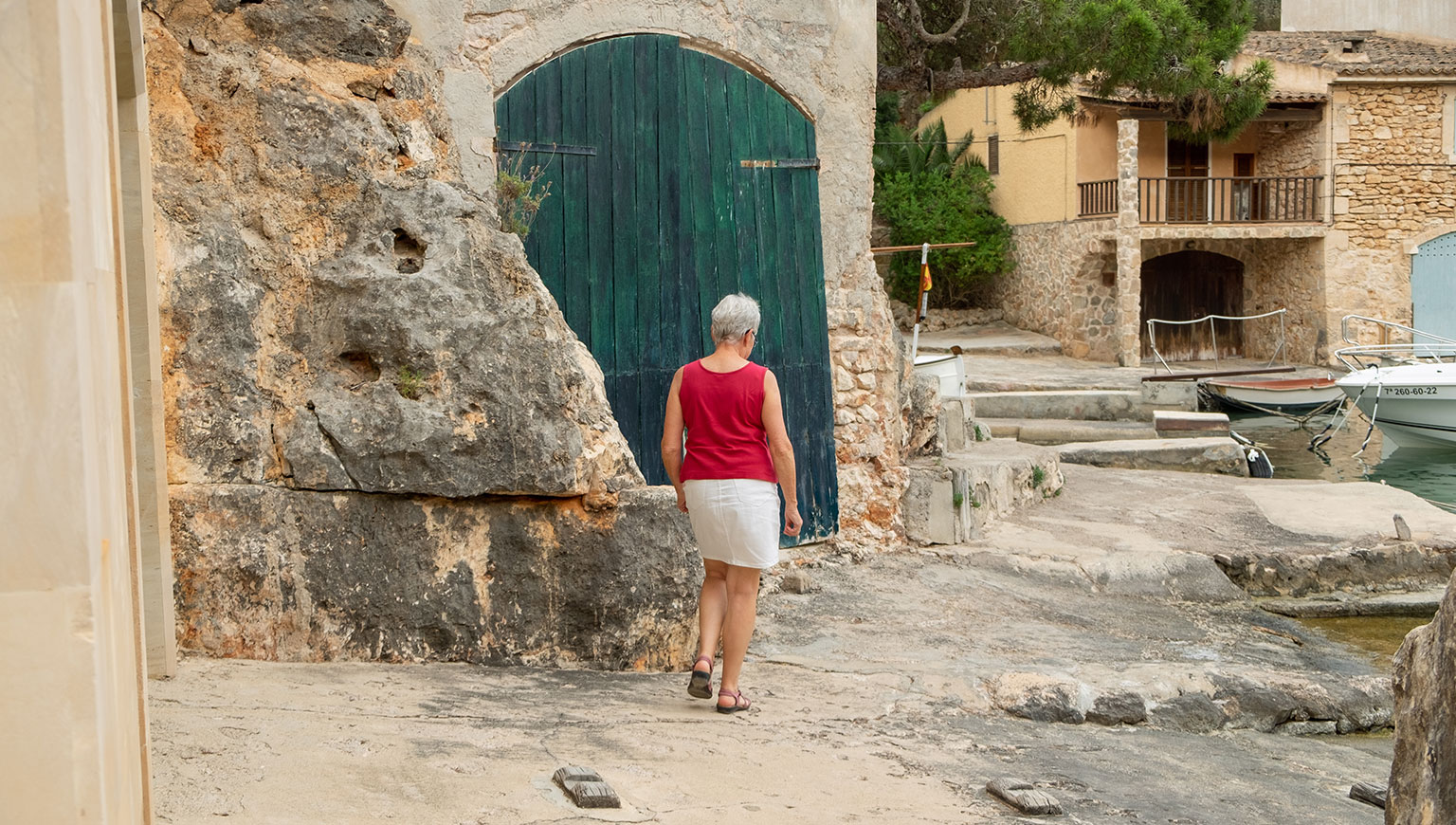 All Classes by Anne-Kathrein Erban
Drawing & Painting Taking your Pencil for a Walk Anne-Kathrein Erban

Drawing means taking time, learning to see, embracing the moment, sharpening your senses – and at the same time it is a fantastic way to get away from everyday life. As the wonderful artist and teacher Paul Klee said, "Drawing is the art of taking lines for a walk".

Cala Figuera (Santanyí), 65€

English, German

Learn More

Drawing & Painting The Deep Blue Sea Anne-Kathrein Erban

Afraid of the winter blues? Images of sunshine on blue water often help us survive endless grey winter days. Would you like to catch this moment in real time? And isn't Mallorca the perfect place for it? Join us to paint a water scene in Acrylics in this outdoor class in Cala Santanyí.

Cala Santanyí, 80€

English, German

Learn More